With our advertising on the central walkways along the Via Mobile, the hall foyers and the hall entrances, you can impressively present your brand at the most strategic locations of the Buchmesse – and thus attract even more visitors to your trade fair stand.
Choose from a variety of different advertising options and generate even more interest in your trade fair stand. Put your products in the limelight, surprise your target group with extraordinary advertising or attract even more visitors with a sensational campaign. Our attractive advertising media are located directly at the strategically most important locations of the Buchmesse and offer you every opportunity to address your target group effectively.
Dekora showcases: your shop window to trade fair success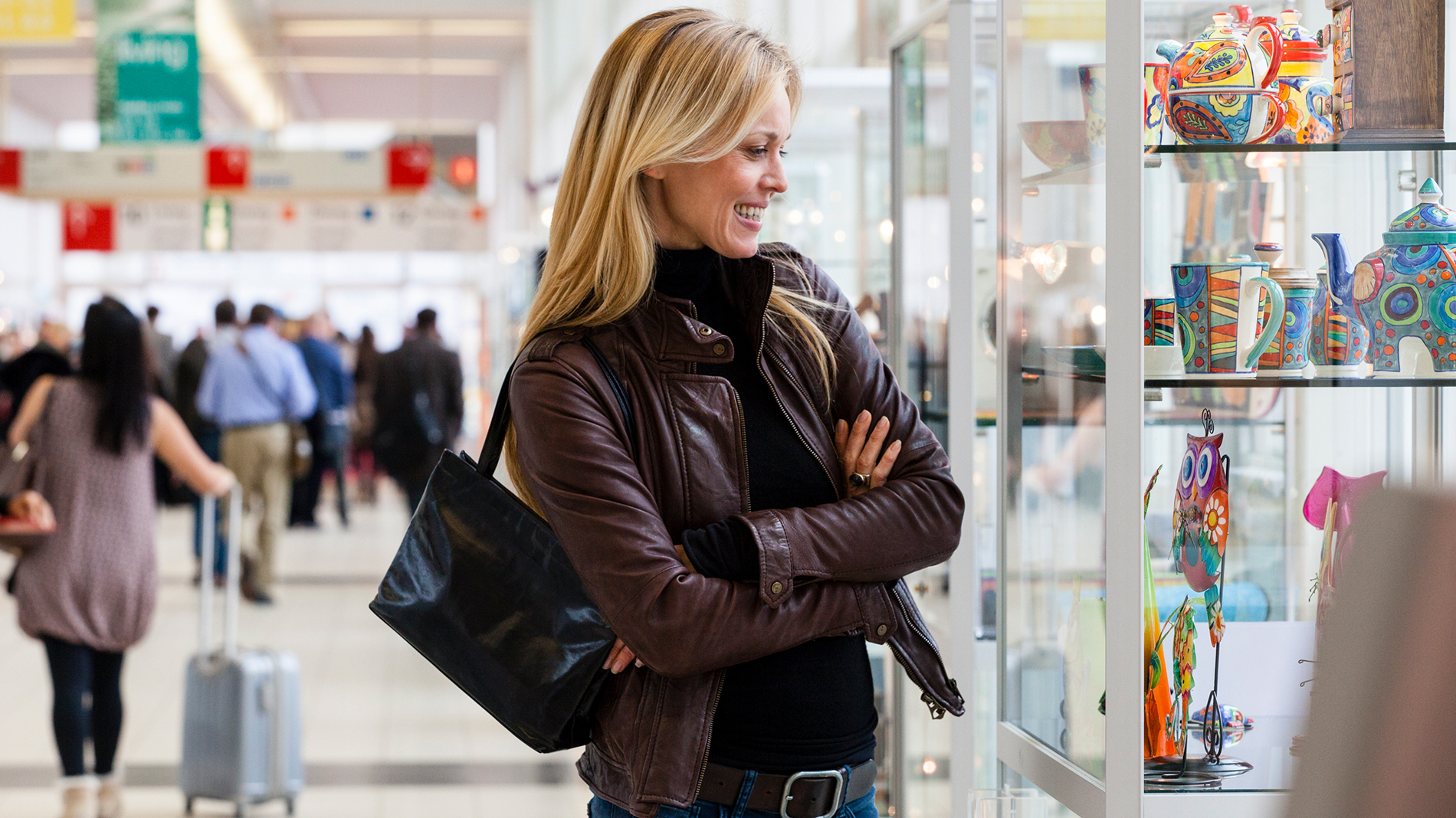 Advertising that nobody can get past where everyone passes through. With the illuminated wall or stand showcases Dekora & Dekora Special along the Via Mobile, your product will be an absolute eye-catcher for all trade fair visitors.
You have the choice:
Dekora - the wall display case with a magnetic back wall
Dekora Special - the freestanding showcase
Additional services with the showcases:
Box for your flyers (various sizes)
Socket (in Dekora Special)
Auxiliary lighting
Sign with stand number and company name
Pinboard in Dekora
Advertising displays: all eyes on you
Triangle Tower: makes a triple impression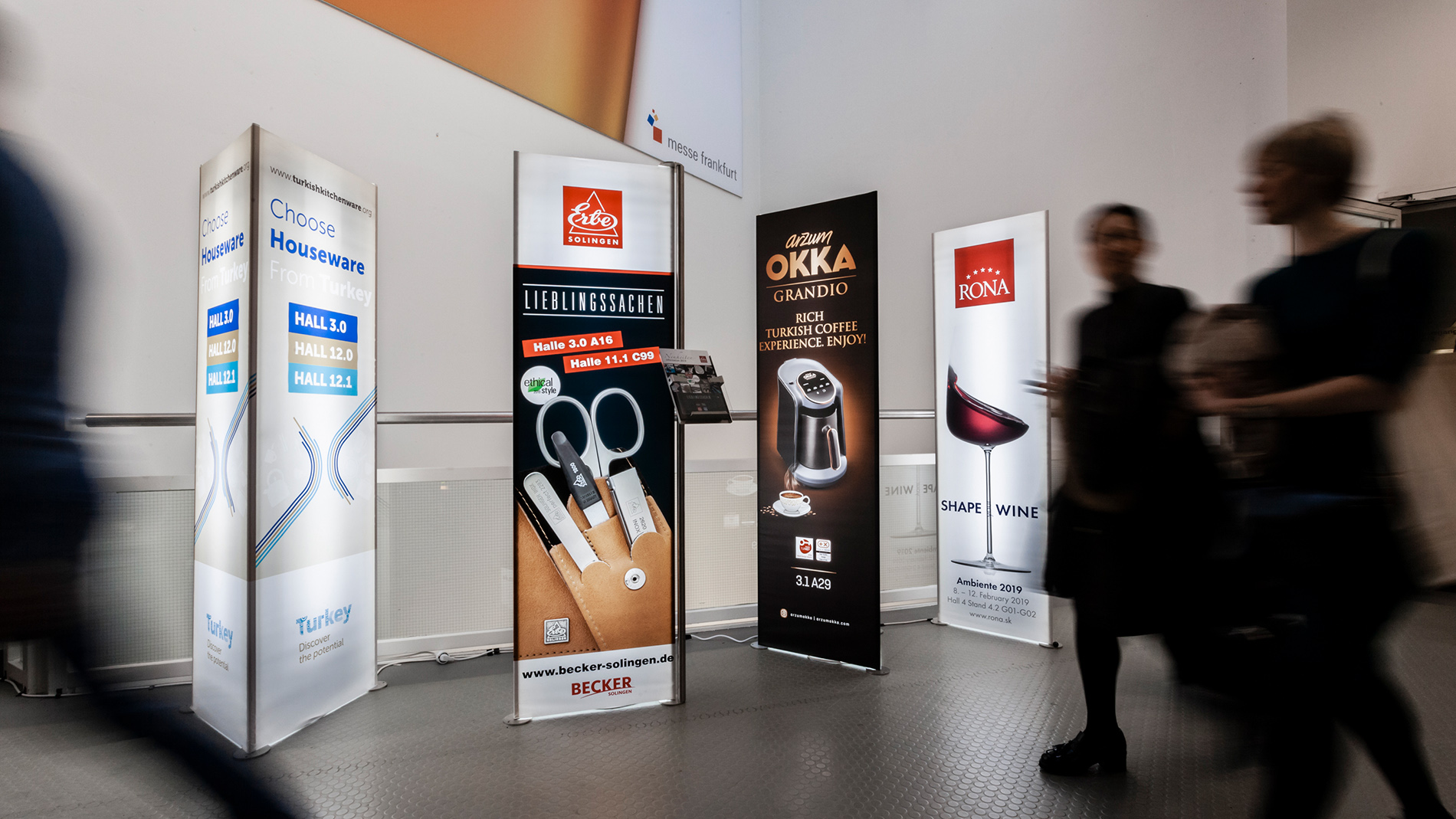 Triangle Tower is not just elegant. With its three advertising spaces, it also ensures that your advertising message can be seen from all angles. Its eye-catching placement along the central walkways and hall foyers will ensure that you attract the full attention of all trade fair visitors.
Use Triangle Tower as an opportunity for product presentation. Optional add-ons for Triangle Tower:
Slim Box: for a broad appearance
The glowing Slim Box magically attracts the attention of trade fair visitors. It is located on the central walkways and hall foyers and offers plenty of space for your advertising message thanks to its spaciousness.
Slim boxes are available in two different sizes:
Slim Box: 1.995 mm height x 1.205 mm width
Slim Box XL: 2.890 mm height x 1.209 mm width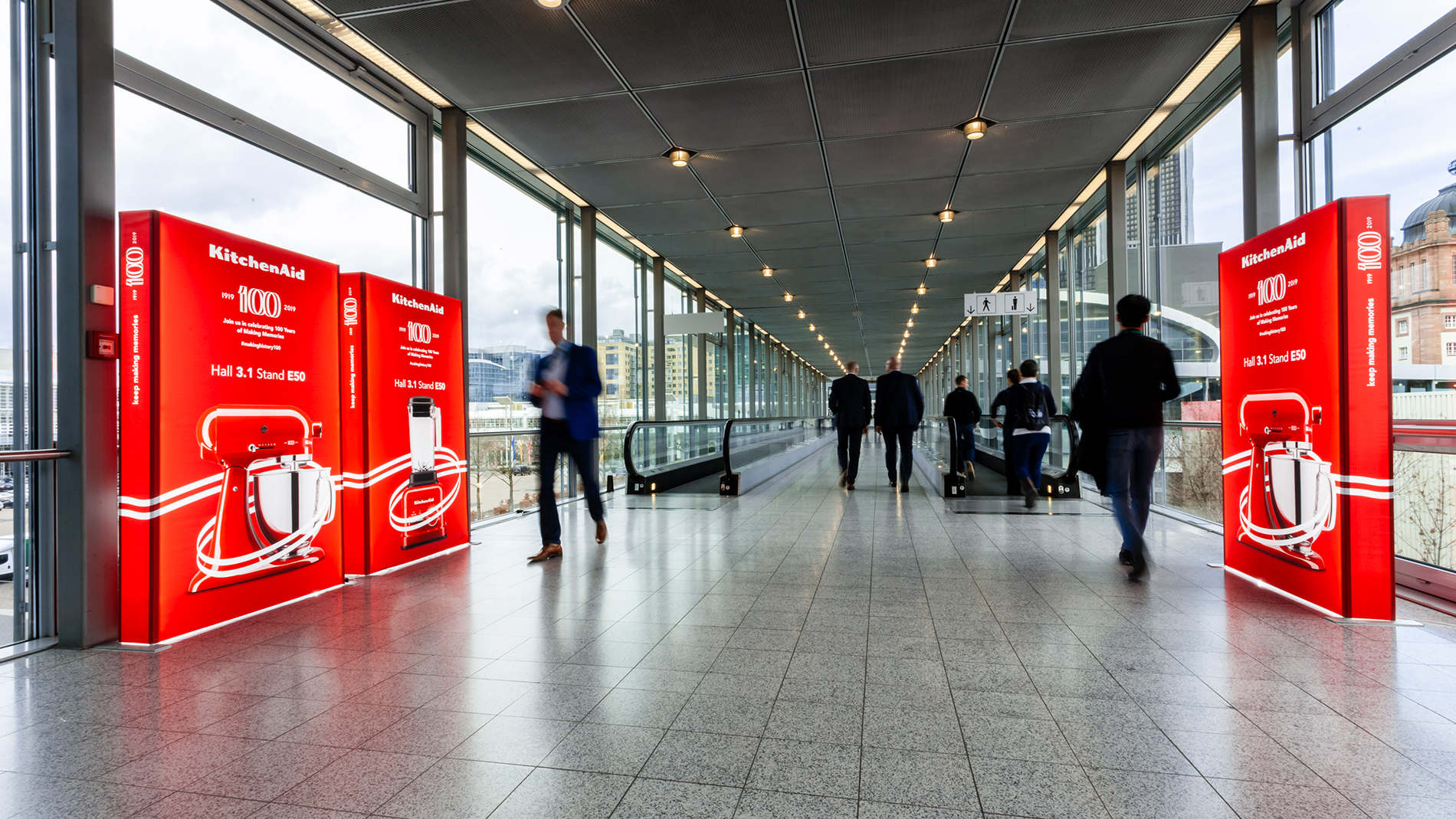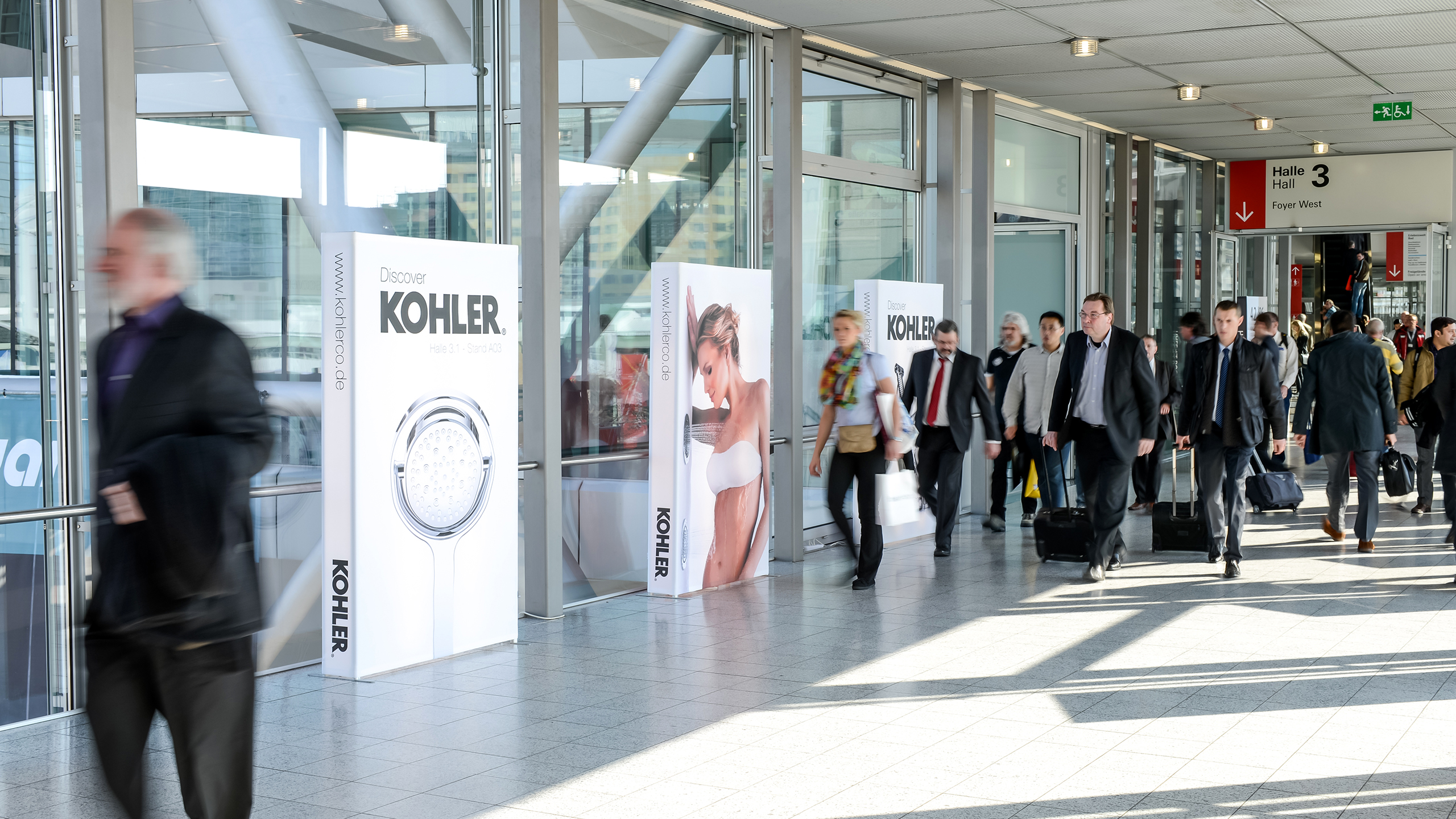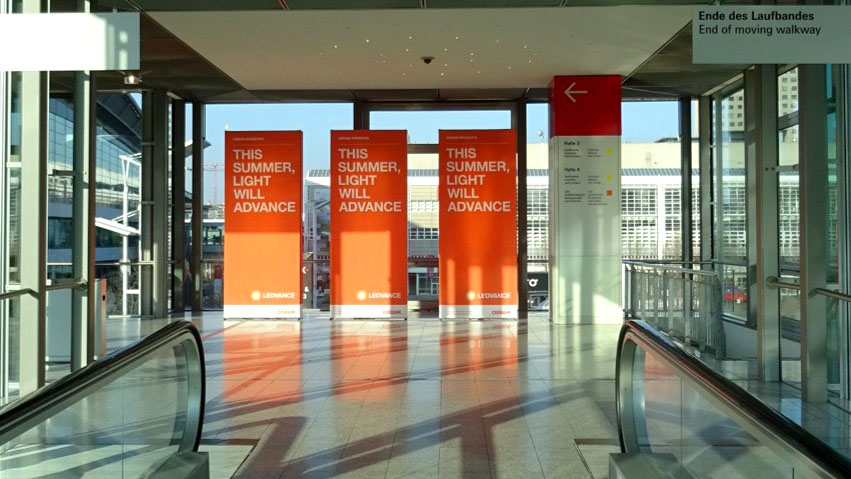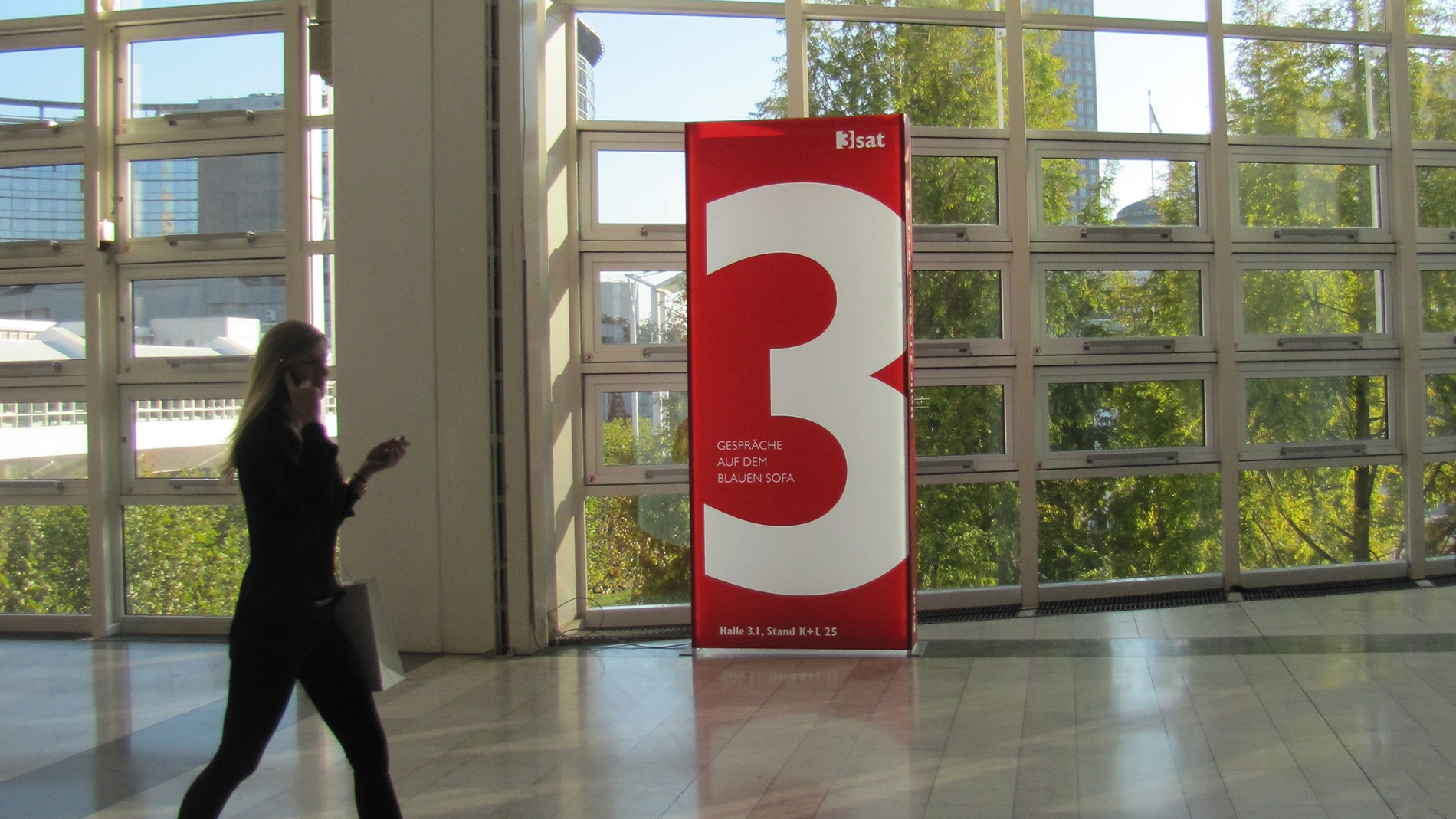 Lumio transparency posters: advertise your products continuously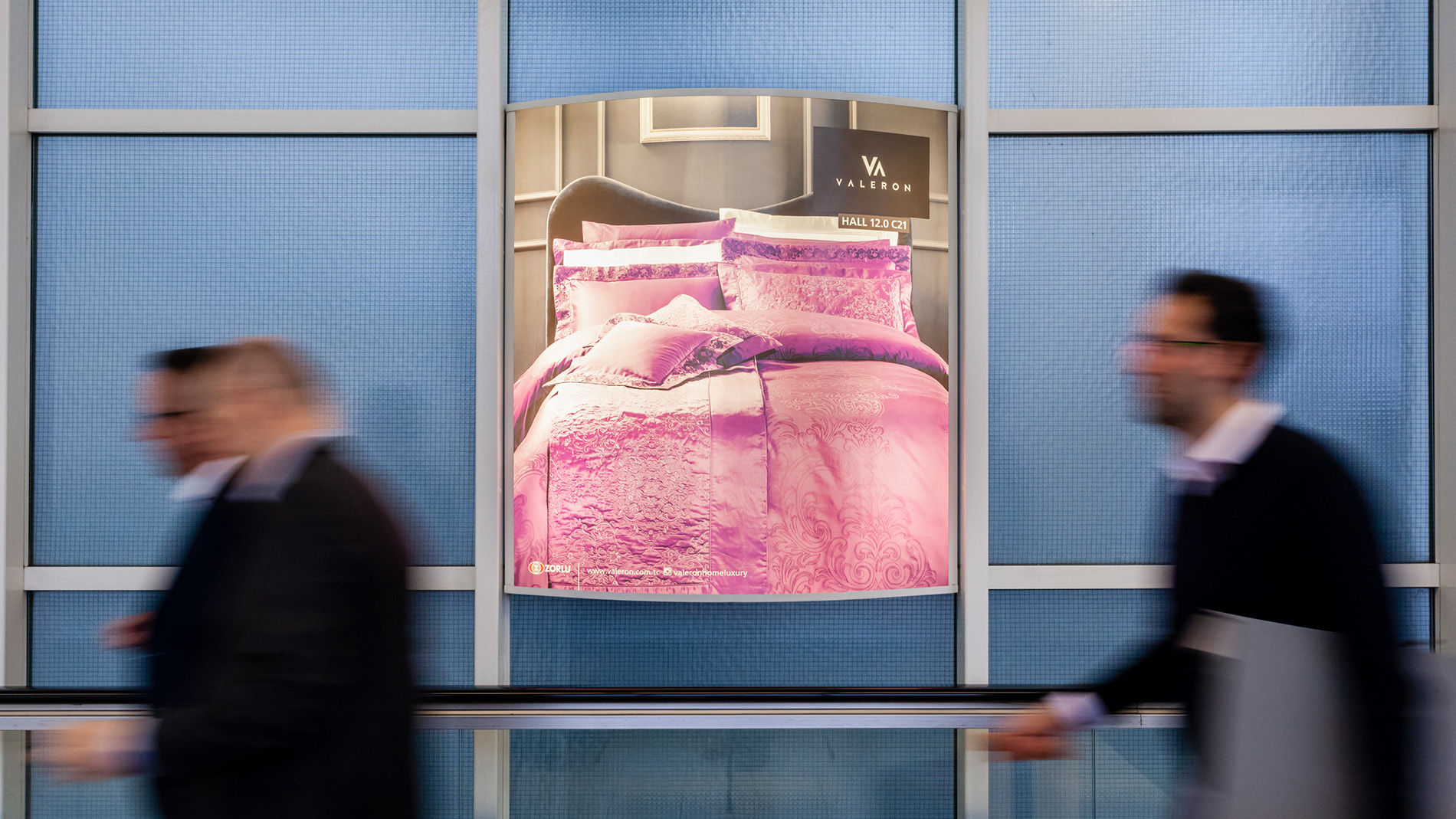 The Lumio transparency showcase puts your brand in the right light and provides numerous trade fair visitors with fascinating views. Use the treadmill track along the Via Mobile to position several transparency posters with your advertising message and tell visitors about your impressive brand history.
Corpus: advertising structures that stand out
With Corpus you can present your advertising prominently anywhere on the exhibition grounds. The graphical areas are guaranteed to stand out, are particularly inexpensive and available in two sizes.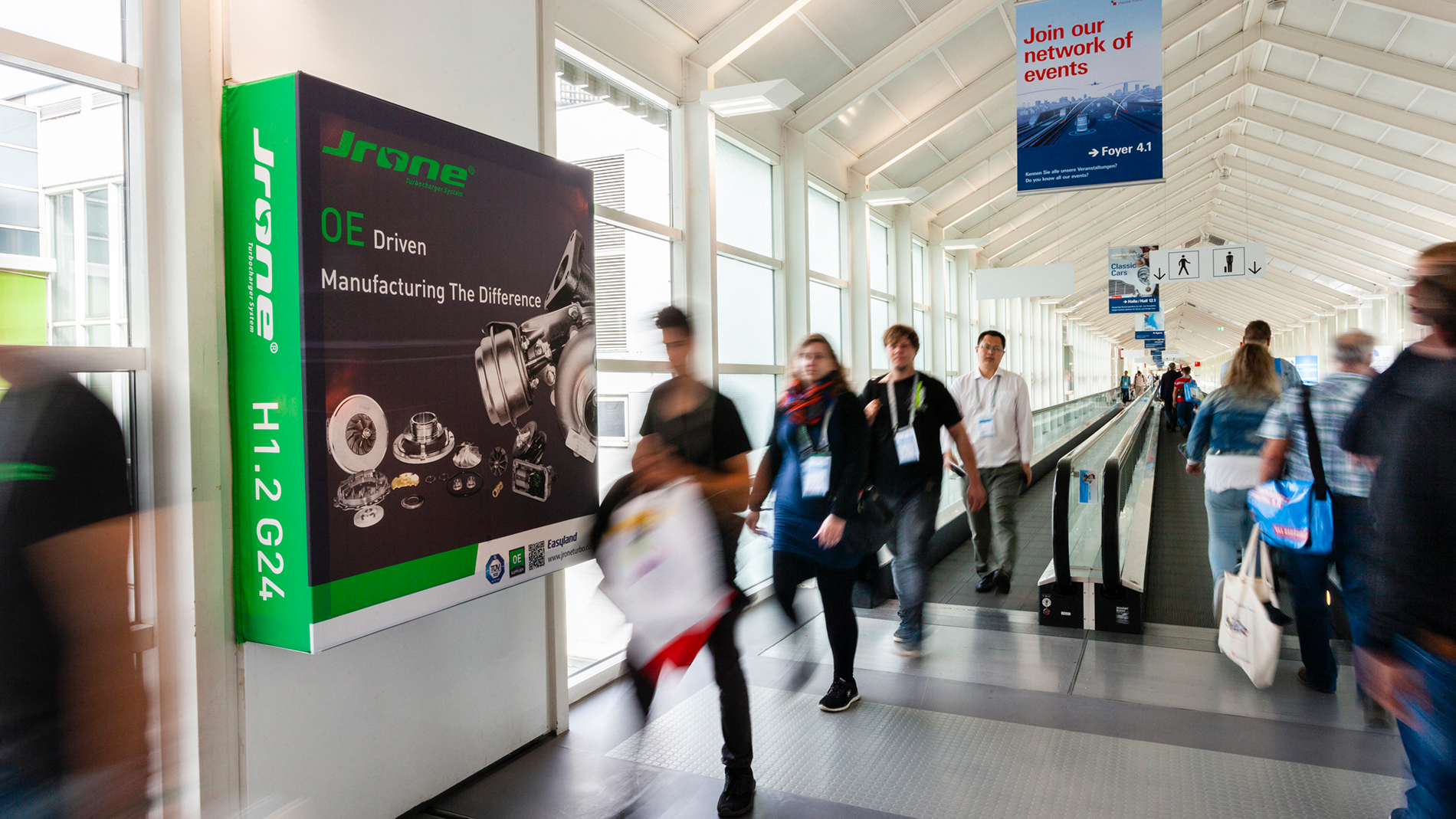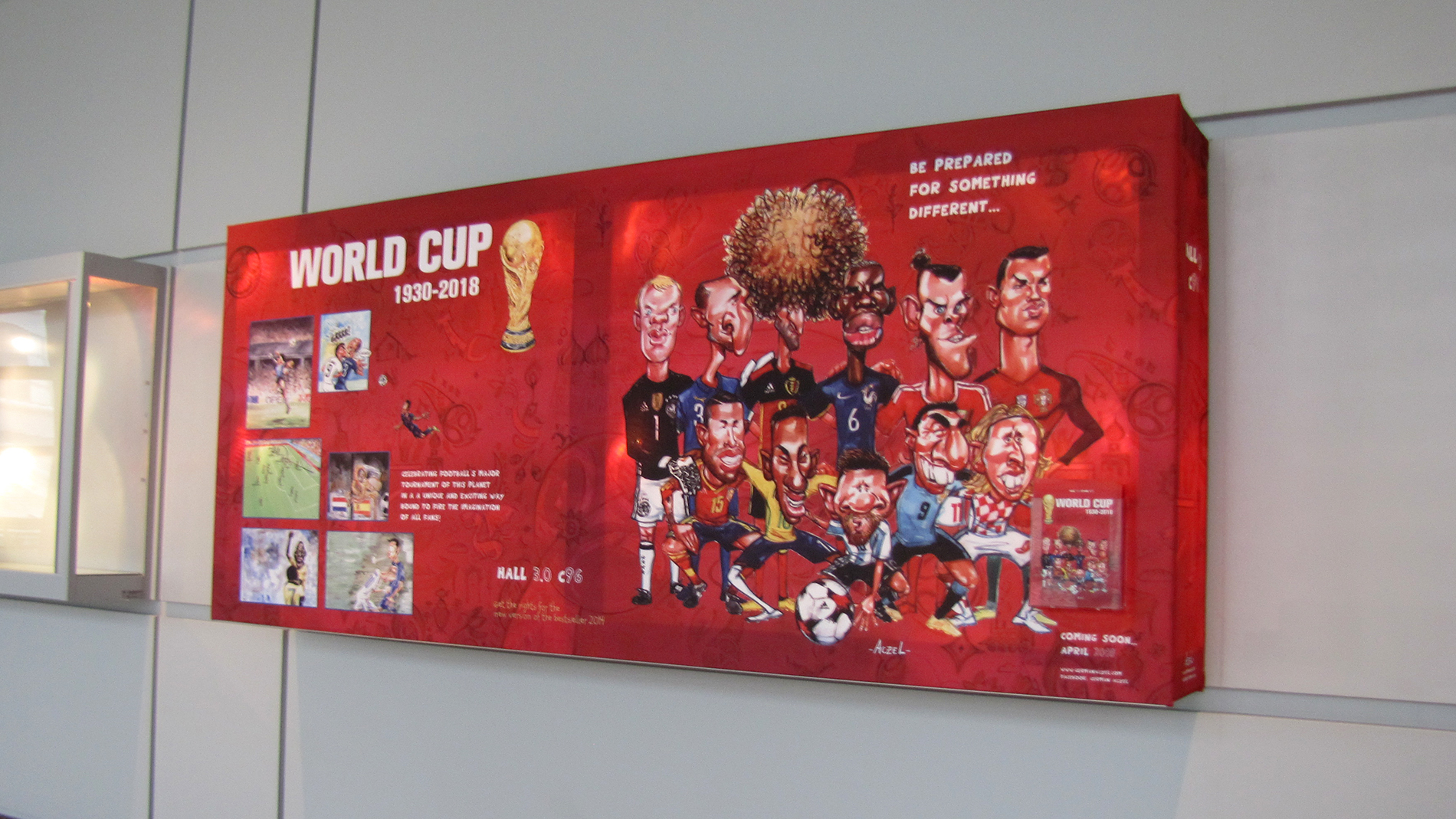 Poster advertising: stand out from the crowd
Banner: absolutely sensational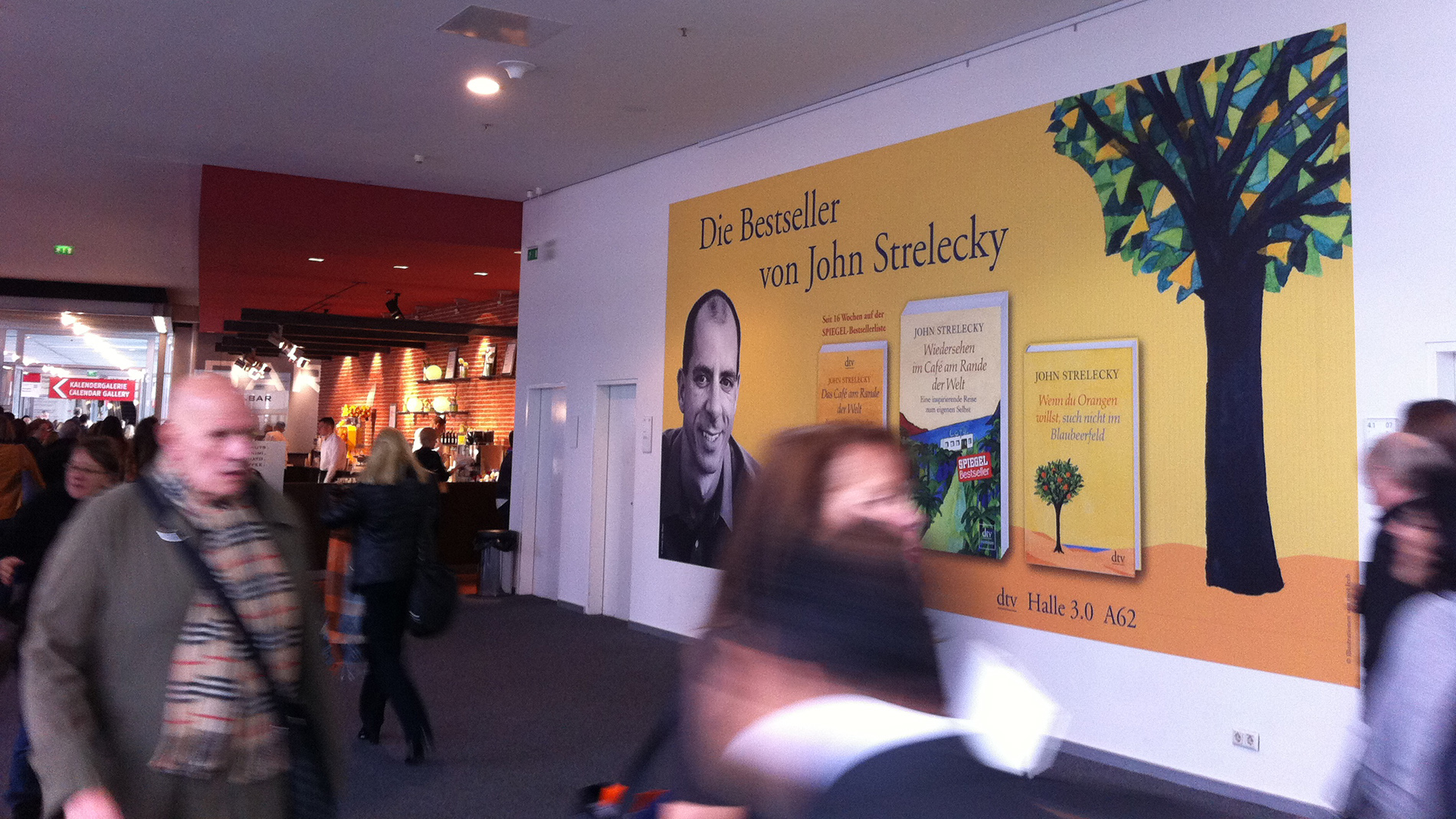 Arouse even more interest among trade fair visitors by using your advertising banners at strategically important points. At and above the entrances to the halls or above the escalators among other places. The advertising banners are available in almost any size.
Advertising walls: striking and highly visible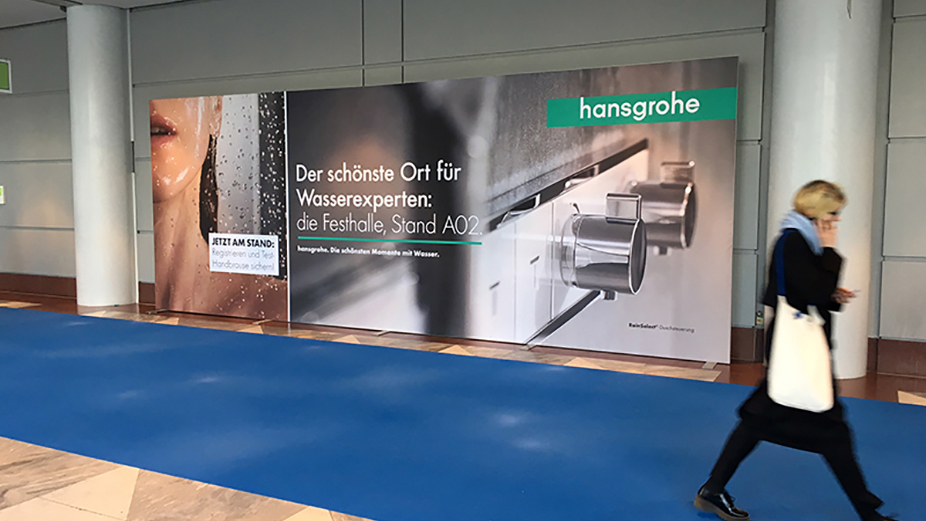 Our mobile advertising walls in the central walkway are real eye-catchers.
Window advertisement: guides directly to your stand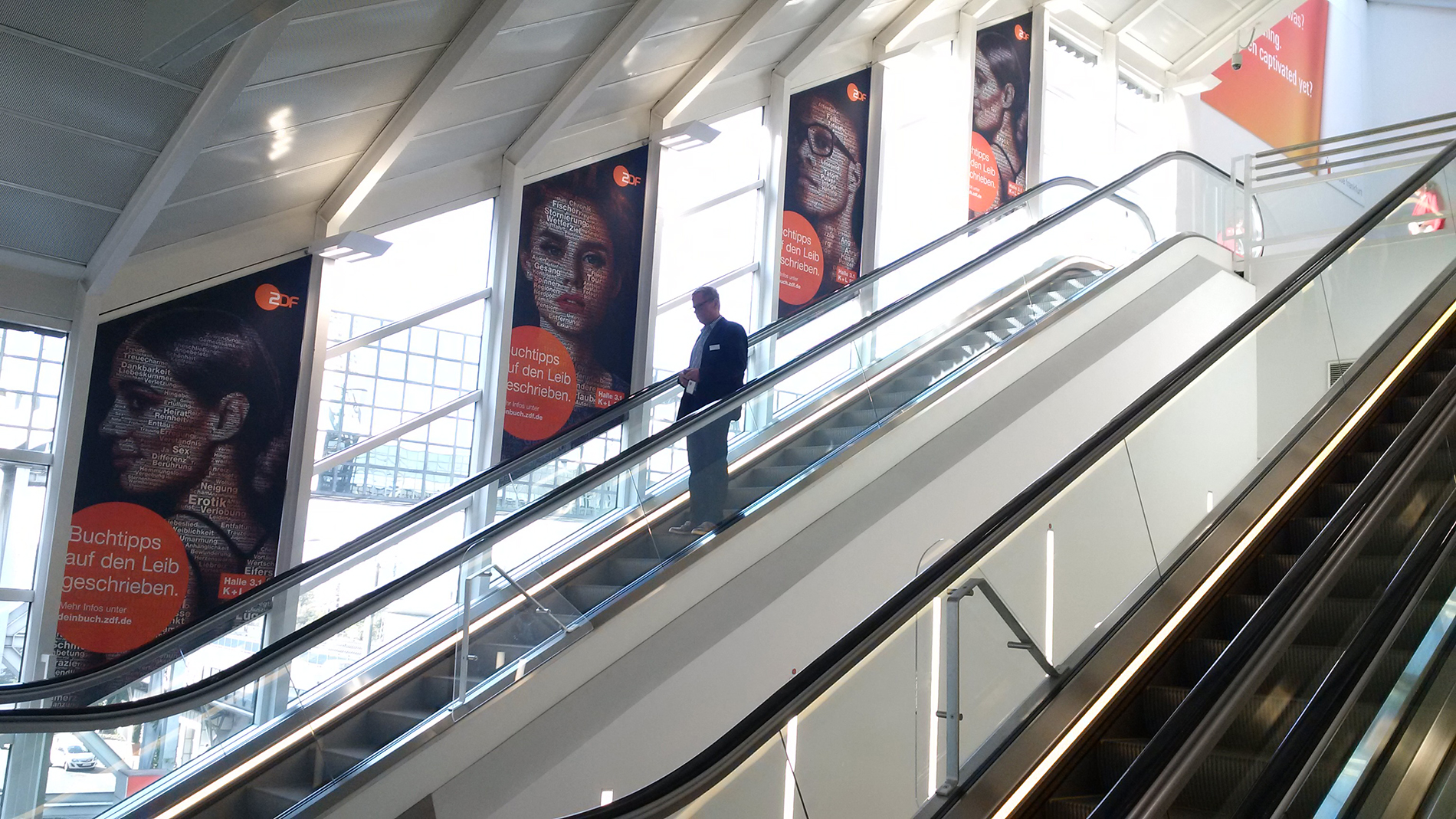 Promote your brand in many ways through the window advertisement.
Advertising stickers: your pathway to successful trade fairs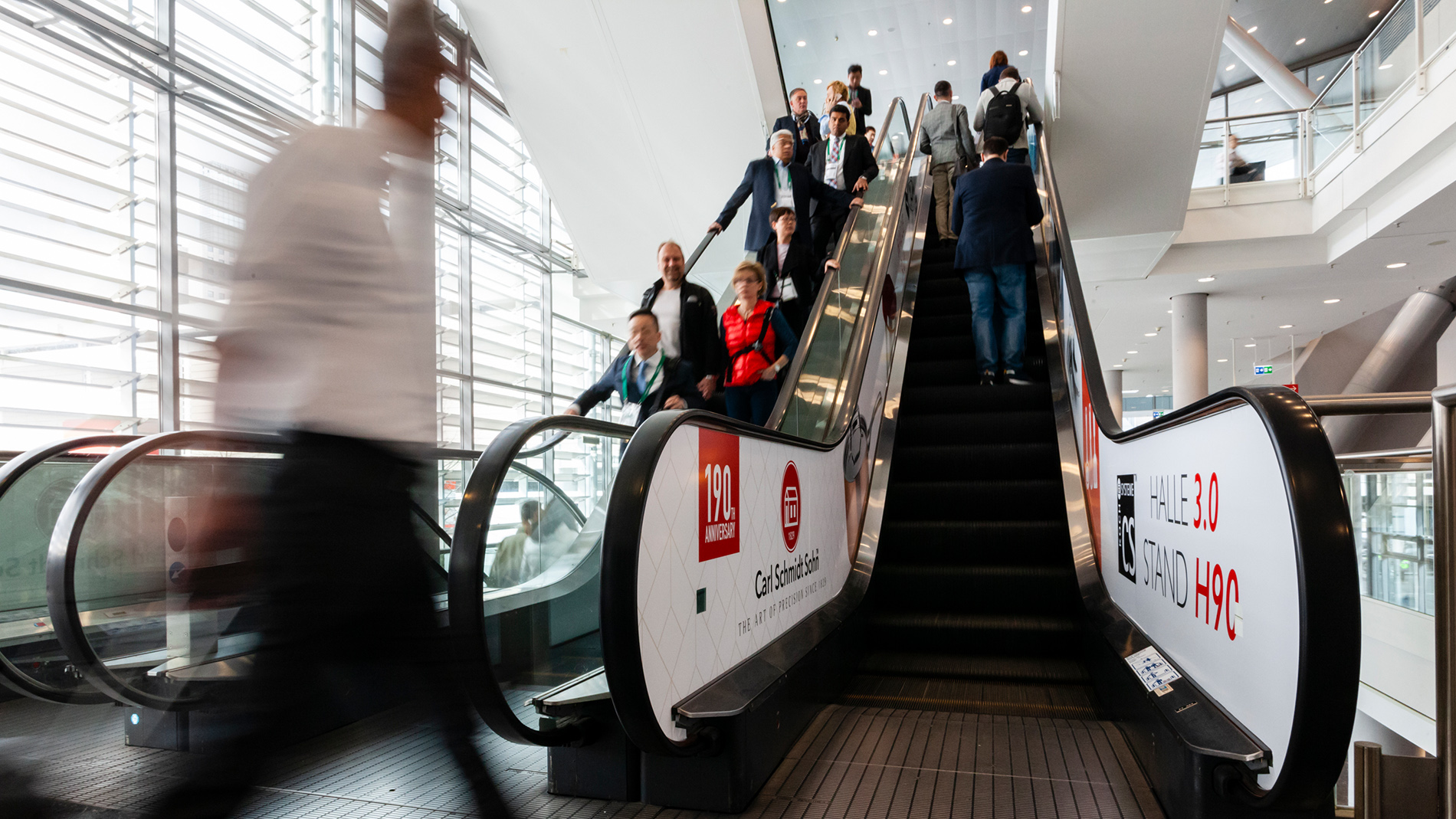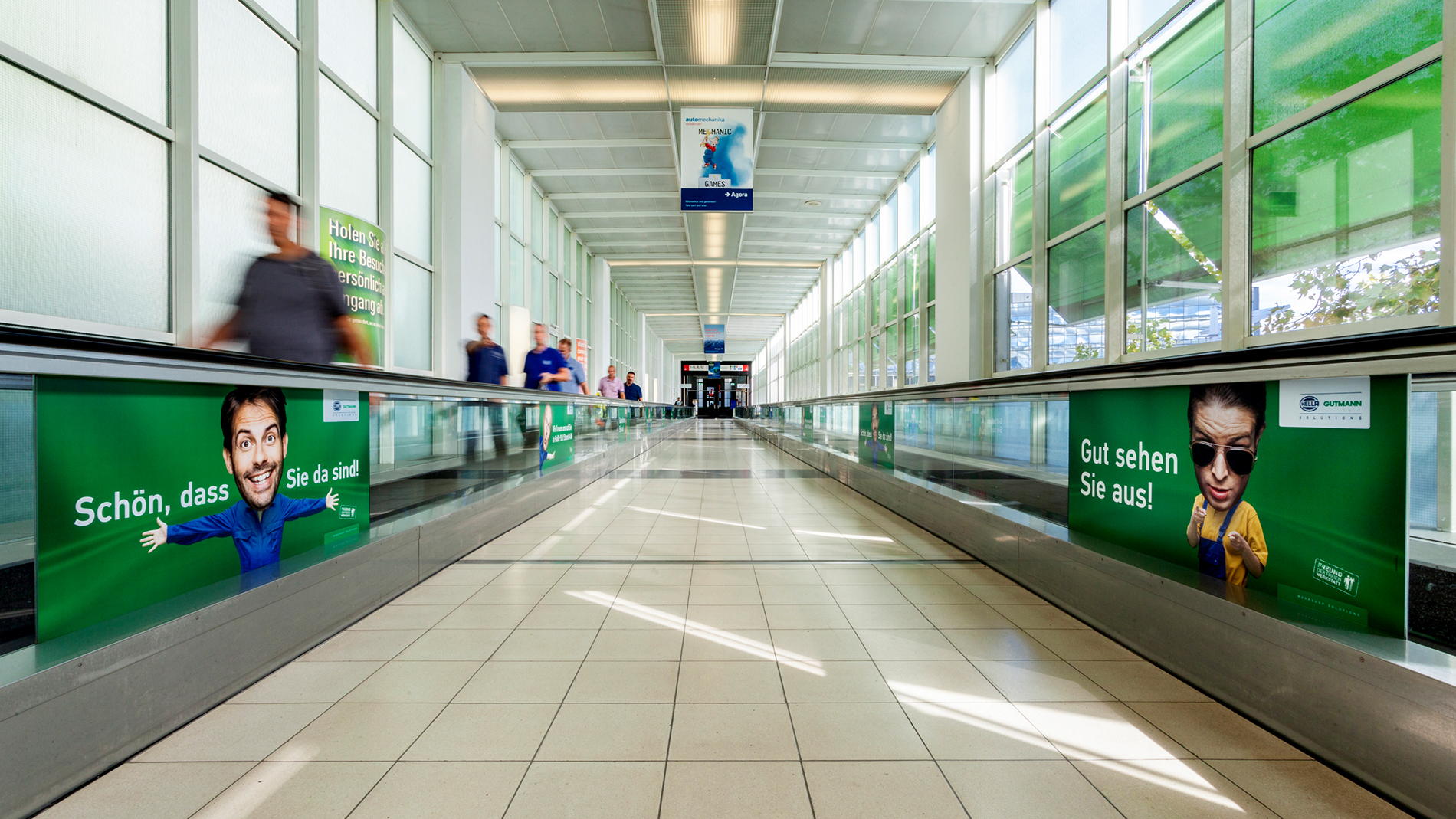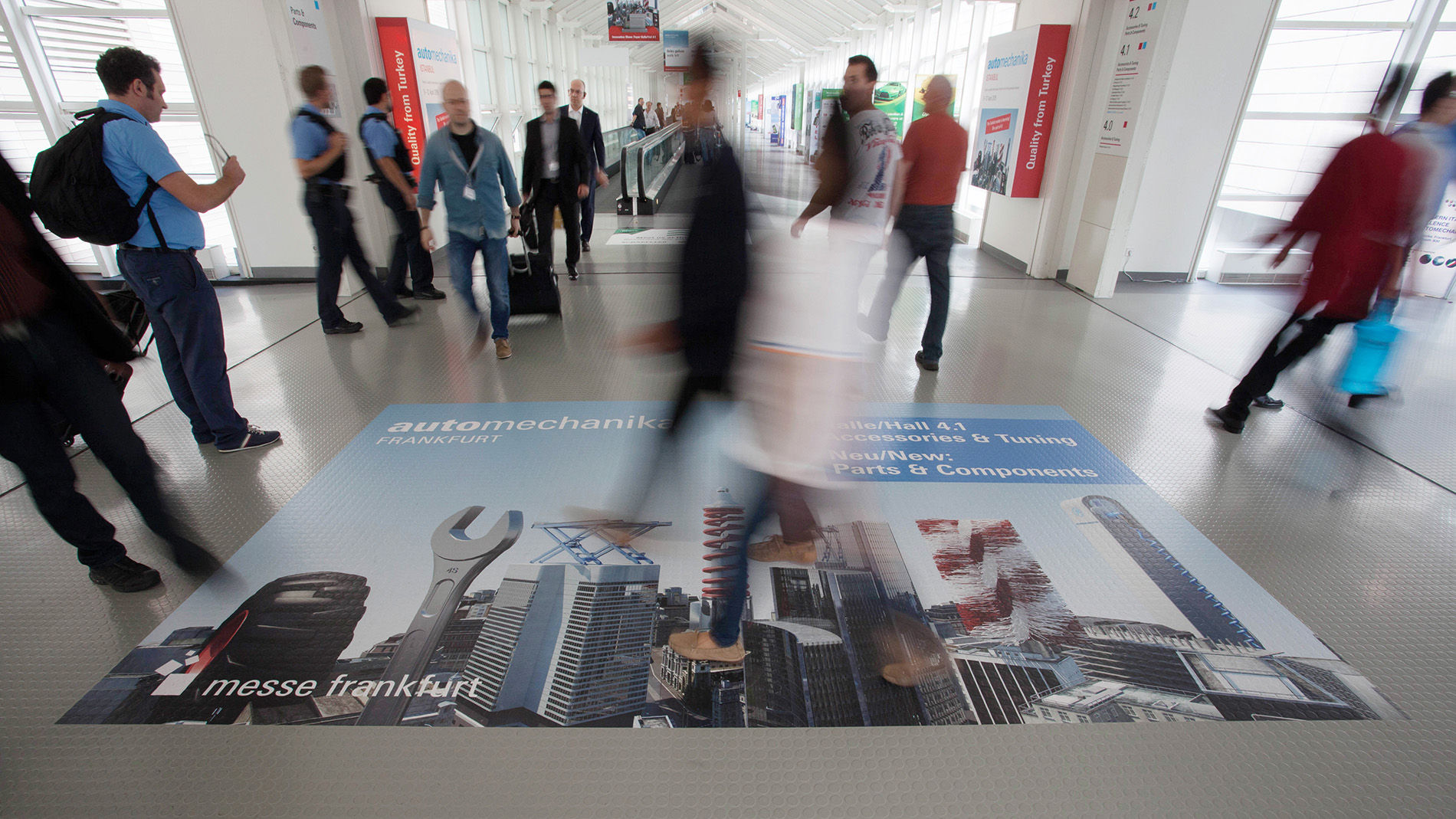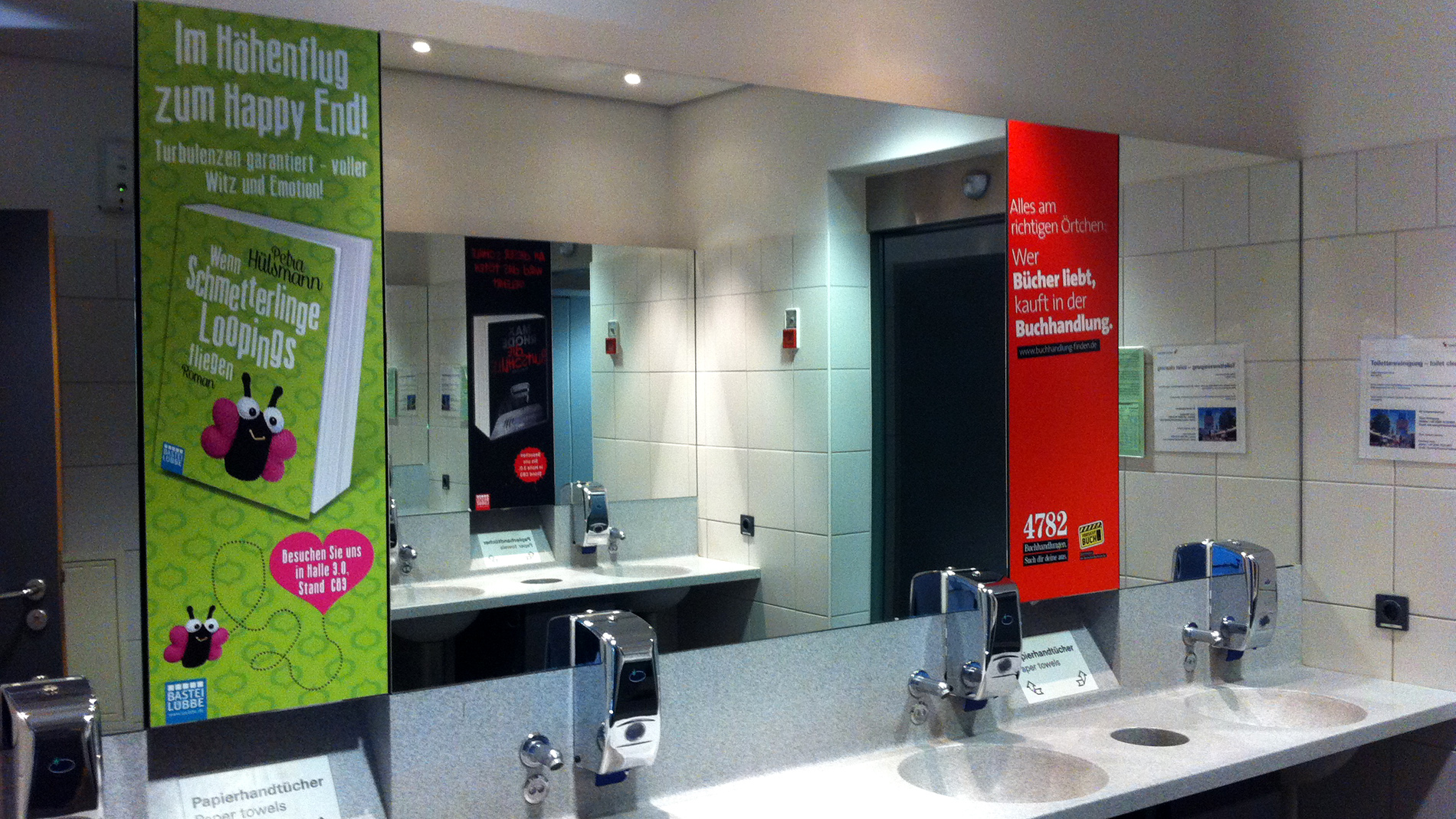 Escalator and moving walkway stickers: your message perfectly transported
Everyone passes this large advertising space and no one can avoid it. On the side windows of the escalators and moving walkways, your advertising gets going and is optimally presented along the flow of visitors.
Mirror stickers: see and be seen
Place your advertising on the mirror surfaces of the washrooms in the halls and surprise trade fair visitors with a real eye-catcher.
Floor stickers: advertise every step of the way to help you reach your goal
With floor graphics, everything runs smoothly: the eye-catching advertising media help guide trade fair visitors right to your stand.
Promotion: present yourself up close and personal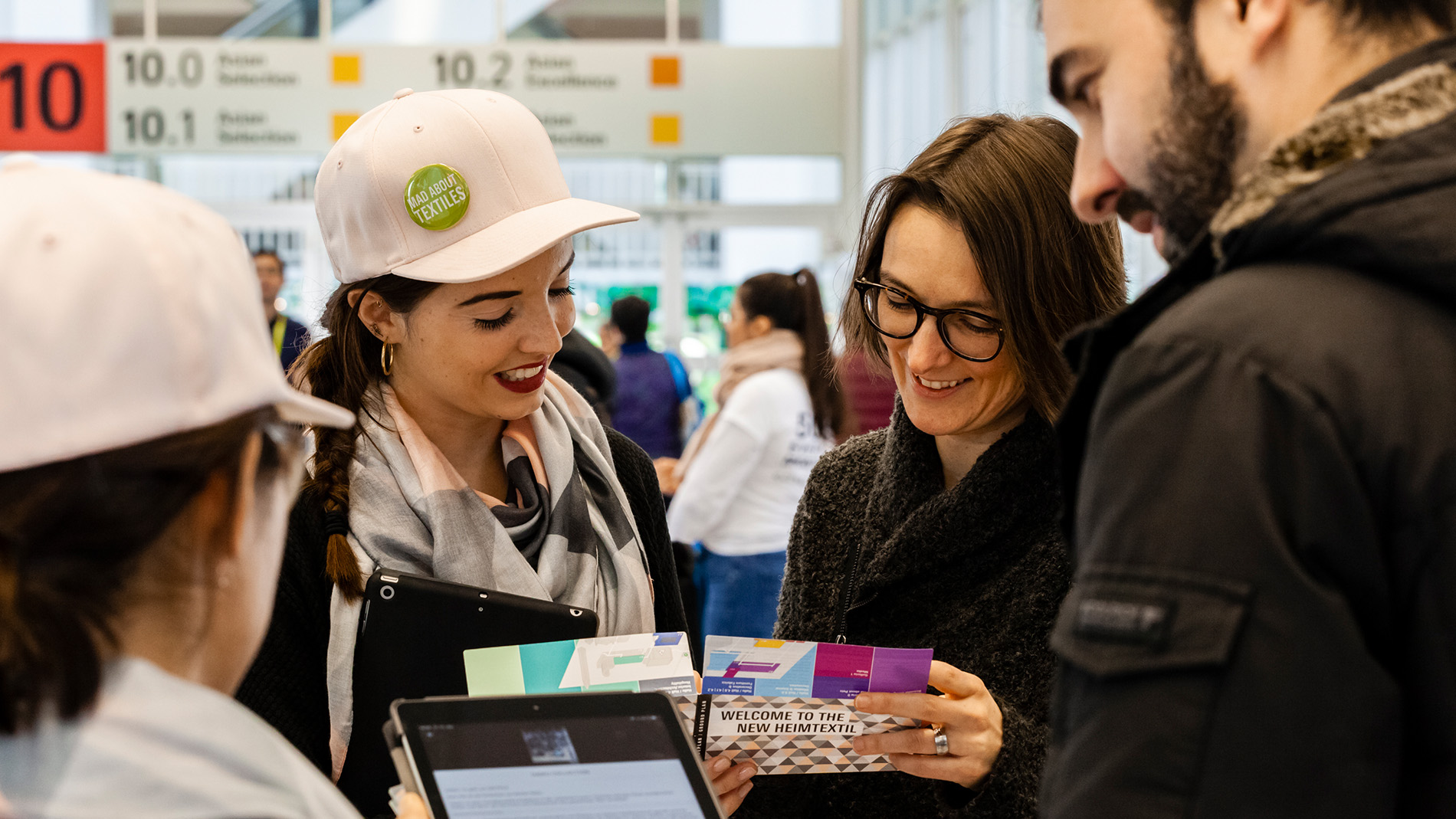 Breathe life into your products and give your advertising a face. With promotions, you can actively meet trade fair visitors and lead them to your stand by distributing flyers and giveaways. Expand your presence to several locations - at central and exclusive points of the exhibition grounds, e.g. the Via Mobile, the entrances or the hall foyers.
Multimedia: appeal to all the senses
ePosters: multimedia and versatile
Use the advantages of a digital advertising medium. Use the ePoster to present yourself at ten hotspots on the exhibition grounds. Whether as a slide show, flash animation or video film - the terminal with an integrated flat screen can be used for interactive and multimedia advertising.
Bookable advertising times: 20 or 30 seconds. Your spot runs an average of 10 to 15 times per hour at all ten locations.
Smart Mirror: Your brand in perfect gloss
People have an intrinsic need to look at themselves in the mirror. Therefore, use the high enthusiasm factor of Smart Mirror and present yourself at the entrances to the Book Fair right next to the busy cloakrooms! This way you reach your target group in an effective and exciting way. We make your logo with hall- and stand number shine just as bright as your advertising film. Anchor your messages in the memory of your target group. Smart Mirror advertising stays in mind!

LED trailer: Show yourself also outdoor multimedia on big screen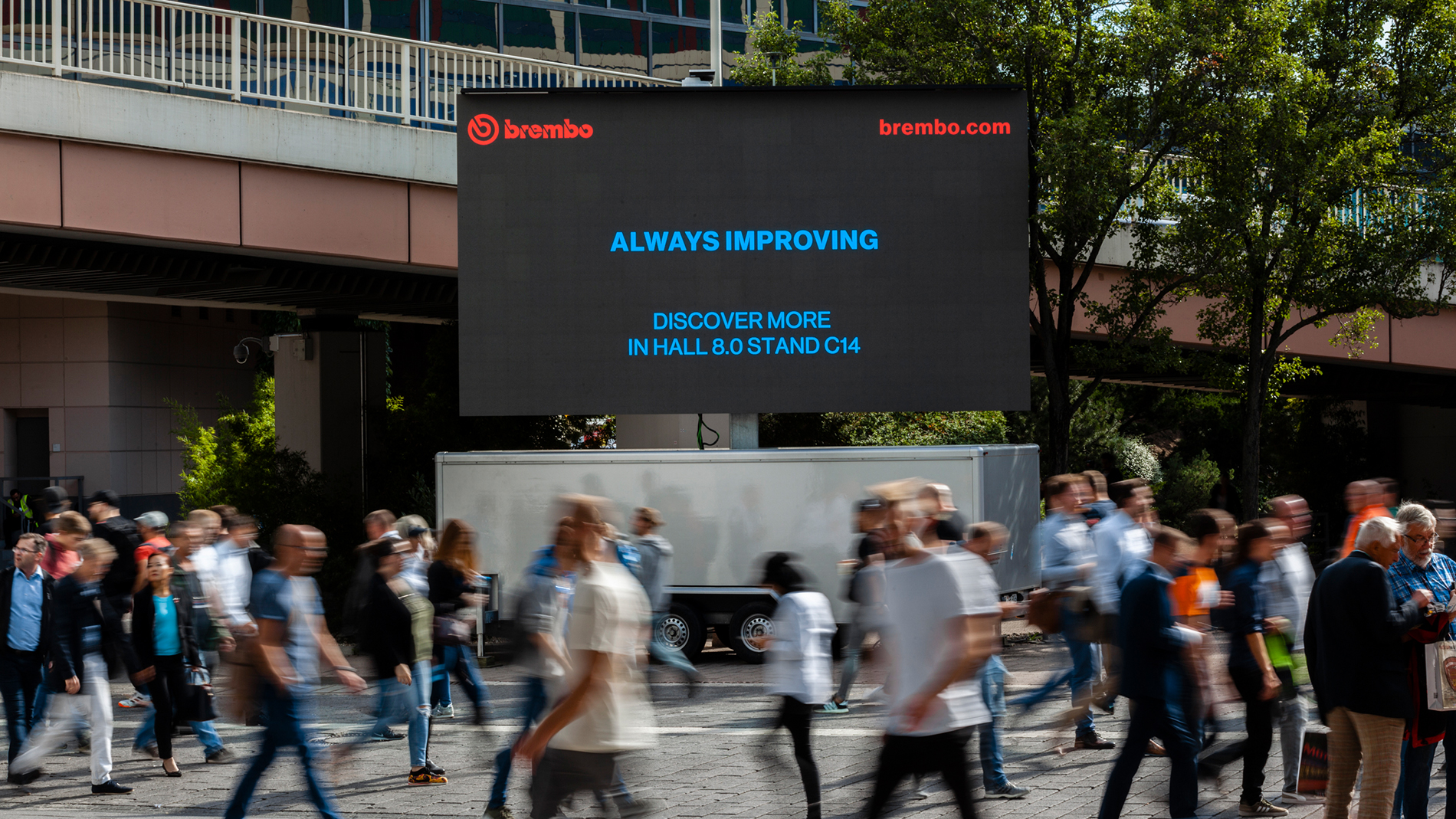 Moving picture moves! The digital future belongs to our high-resolution LED trailers. At central outdoor locations on the exhibition grounds, the large screens ensure that your advertising is guaranteed to strike the eye.
Large advertising spaces: achieve maximum attention
Oktavo advertising tower: your message in a top spot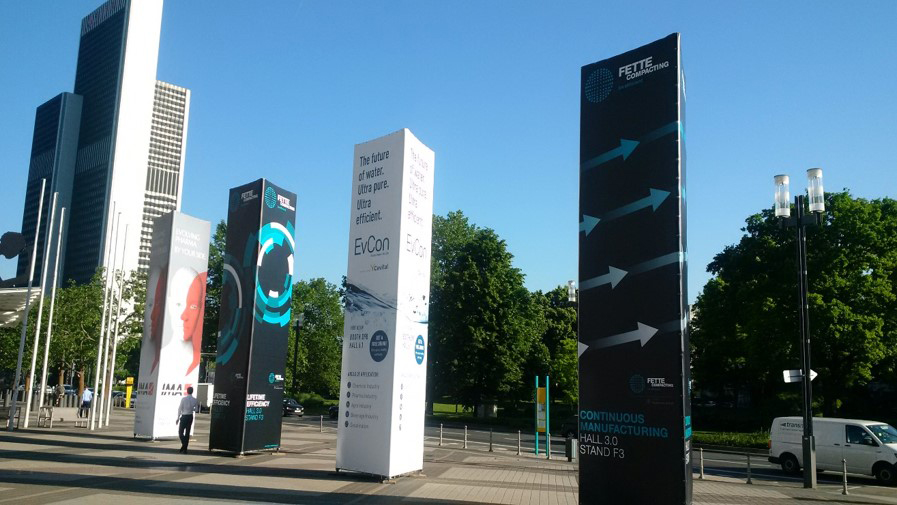 The advertising tower is located centrally and directly between the halls. All trade fair visitors pass it and all trade fair visitors will definitely be aware of your advertising message. You can thus ensure full attention and an outstanding advertising effect at the same time.

Hall facade megaposters: make a big statement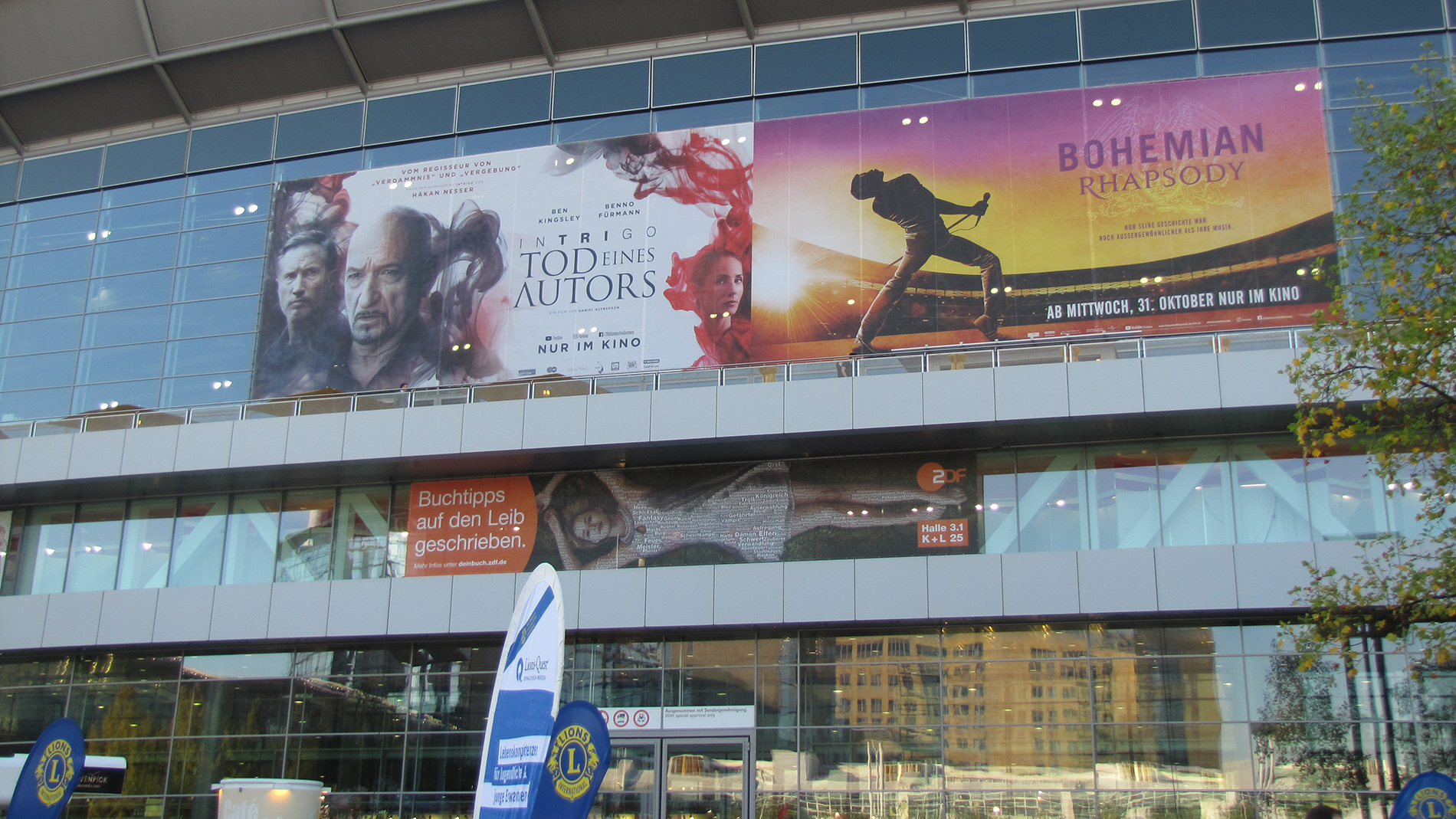 With the megaposters on the outer walls of the exhibition halls, you can reach your target group even before they have entered the trade fair halls. The striking megaposters can already be seen from a great distance and from the main paths around the exhibition grounds.
Omen advertising flags: the highest level of attention guaranteed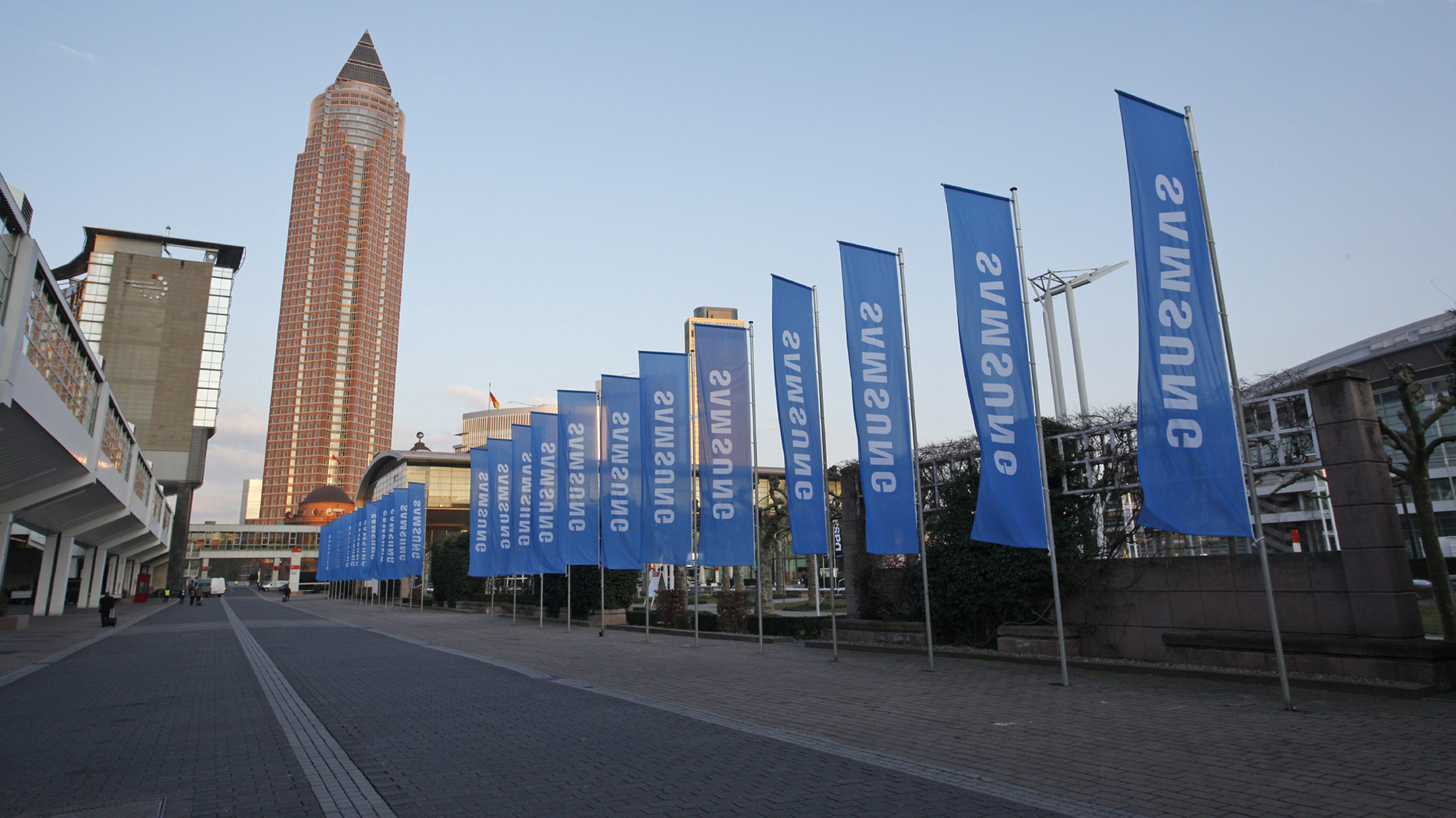 With the Omen advertising flags, you not only outperform your competitors, you also gain the awareness of all trade fair visitors on the outdoor grounds. The flags are located between the halls and at the shuttle stops. With their enormous advertising effect, they guarantee the highest level of attention.