For us, social responsibility begins right on the spot - in our offices and worldwide right on our doorstep. We support social institutions at our company locations and ensure above-average working conditions.
Compliance
Compliance is part of our Code of Conduct. We see this as not only complying with legal requirements, contracts and processes, but also undertaking voluntary commitments within our Group.
The cornerstones of our Compliance Management activities are the guidelines and best practices defined and developed by Messe Frankfurt itself. Here, the central focus is on our corporate culture, shared values and our management's commitment.
Efficiently structuring internal rules and processes, defining clear and binding rules for purchasing, and providing training for all employees – all of this contributes to reliably preventing corruption and other breaches of the rules. Compliance is to be sustained within the Group through the efforts of each individual. 
Partnerships
We work together with strong partners such as central associations, specialist institutions and development institutions. Extensive networking in the German and international markets benefits our events and, in turn, our customers.
We also support the "fairpflichtet" industry code for the sustainable organisation and implementation of events and are a member of the Charter of Diversity initiative.

Training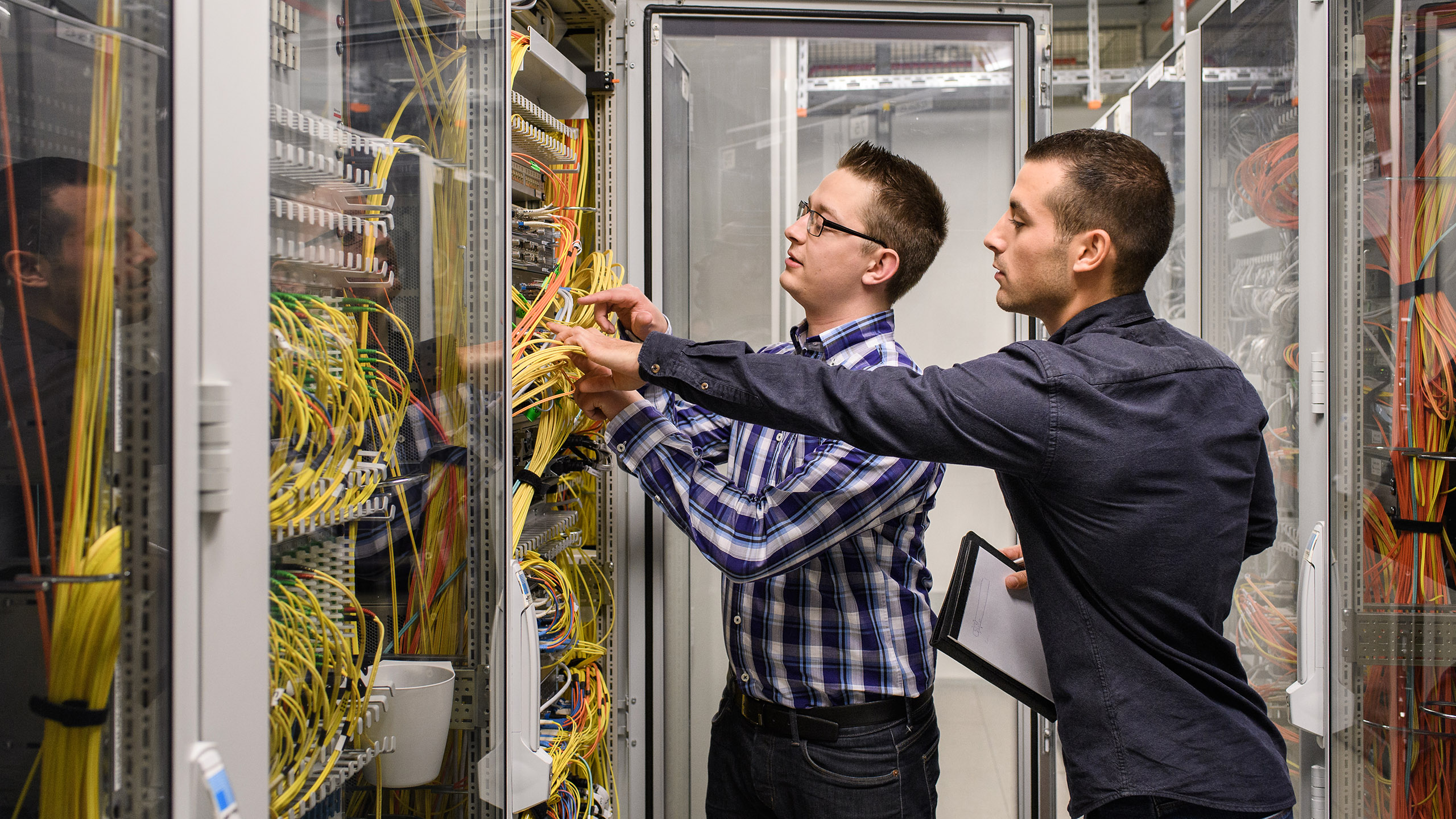 Messe Frankfurt provides on-the-job training to young people. We set great store by providing high-quality training that challenges and encourages new talent and that is based on mutual esteem.
We provide needs-oriented training in six different professions and dual study programmes. 
We adhere to the training code of the event sector 100pro.org, which sets clearly defined quality standards for companies and higher education institutions.
Almost 100 percent of our trainees are taken on permanently. 
Operational health management
Our employees' health is important to us. Occupational health and safety is central to our health management activities.
As a responsible employer, we take active steps to maintain and promote good health among our workforce with a wide range of offerings. To this end, we invest in a broad programme of activities. For example, regular health days, an influenza vaccination and participation in a colon cancer check-up are offered. As part of the Messe Vital prevention programme, targeted measures such as workshops, lectures and various training sessions take place.
Messe Frankfurt employees who have private or work-related problems can turn to the Employee Assistance Programme, where advice is provided by neutral experts.
Social responsibility at local level
Children for a better World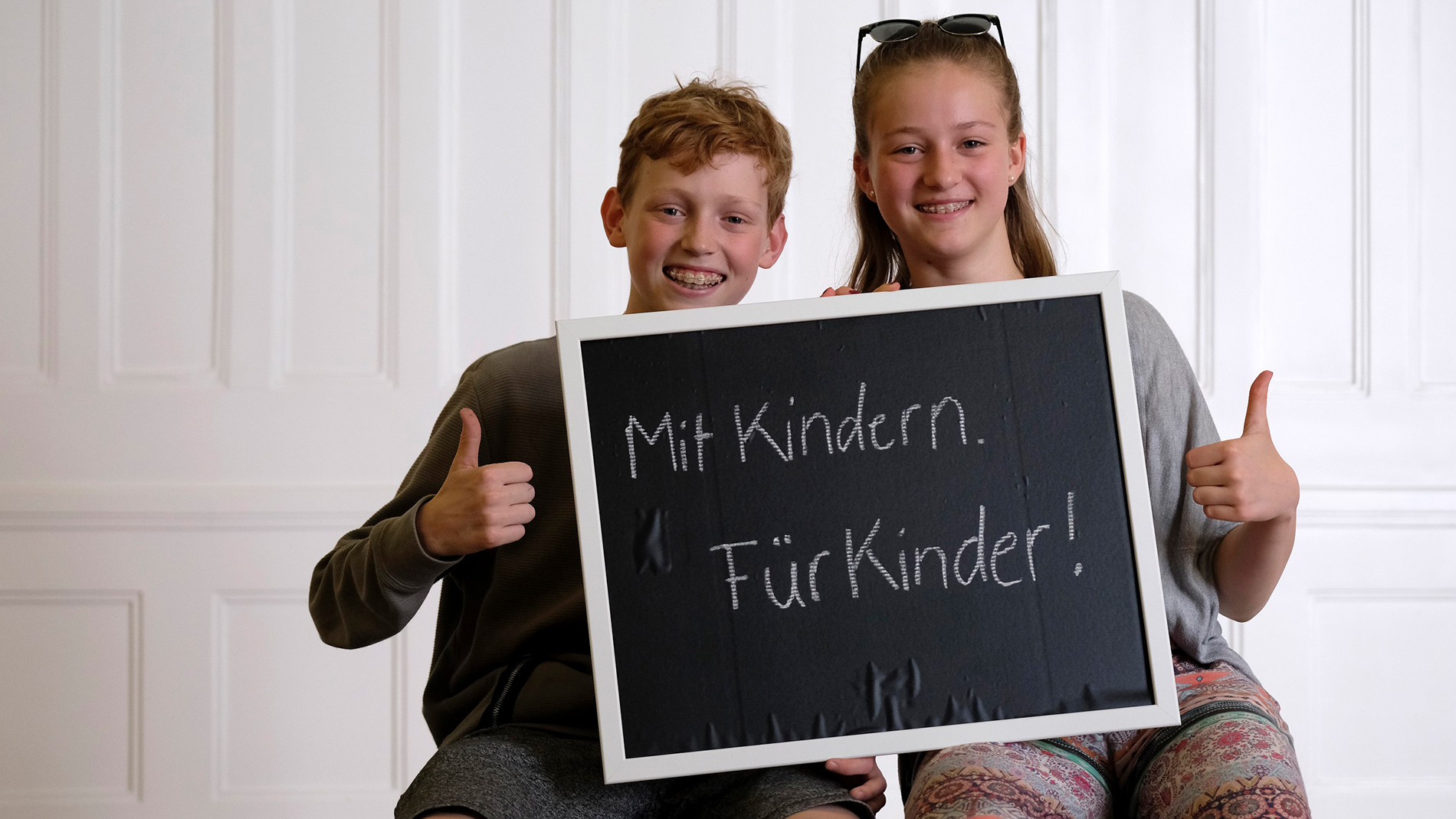 The work undertaken by children's charity CHILDREN for a better World is set out in its slogan "With Children. For Children". We have been collecting donations since 2010 and supporting a local project near our Frankfurt base.
The centre combines childcare facilities, educational assistance, guidance services, assistance with homework and a family restaurant. 
More information about the local project can be found here (German website): www.kiz-gallus.de.

Noteingang – fast and uncomplicated help for children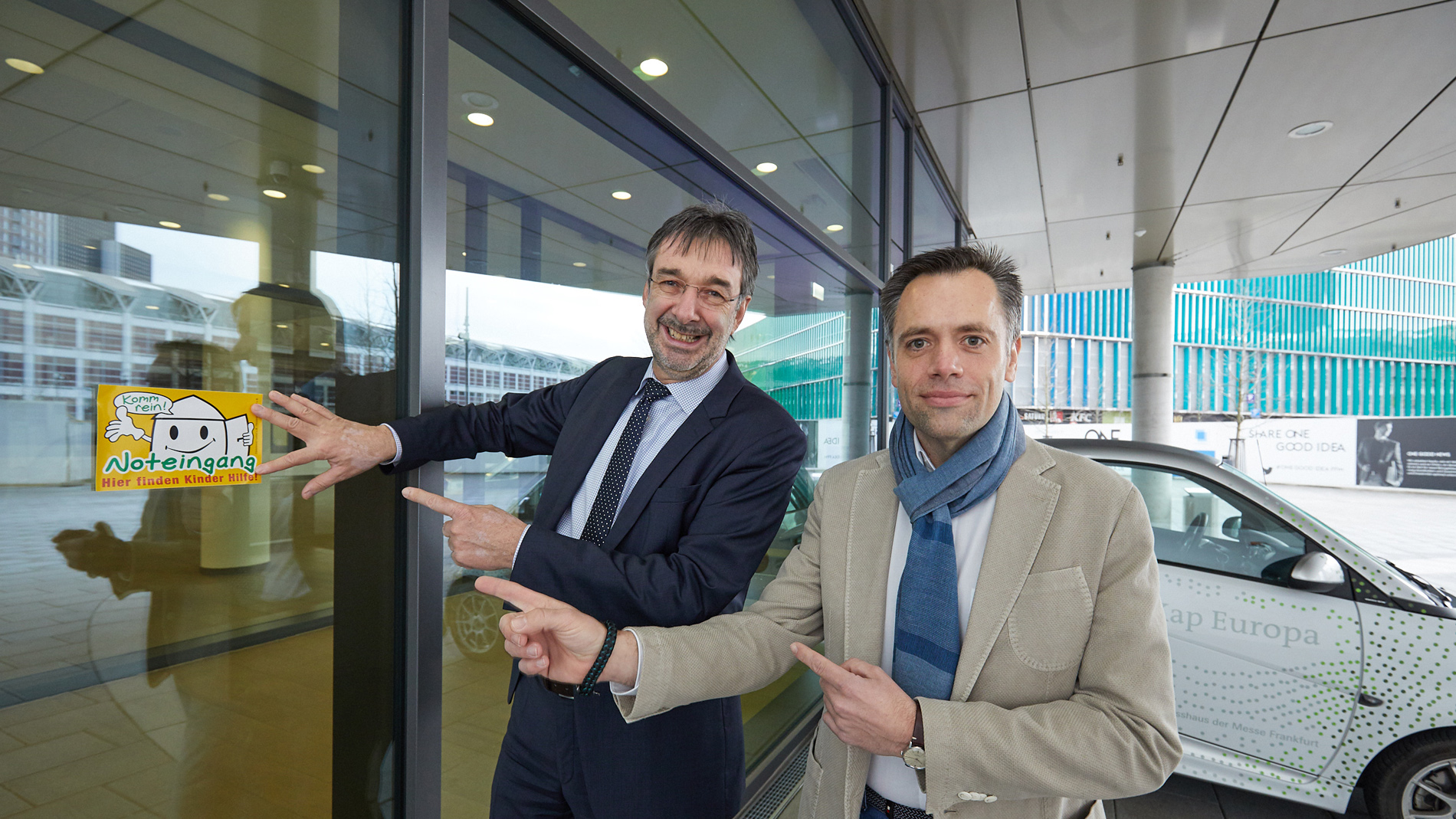 The "Noteingang" initiative – the name translates as "emergency access" – provides assistance and protection for children in public spaces. A sticker on the front doors of buildings indicates that children can find help there quickly if they need it – either with everyday problems such as a lost house key or if they are in serious danger.
At Messe Frankfurt, this point of contact is the Kap Europa congress centre, which is located outside the exhibition grounds in the central urban Europaviertel district and easy to reach in an emergency.
We are happy to be able to make a contribution to increasing safety and trust in our local neighbourhood.
More information (German website)
Messe Frankfurt's economic engine – good for the domestic economy
Messe Frankfurt's strong domestic event portfolio has an enormous impact on indirect returns throughout Germany:
Generating €3.6 billion in purchasing power every year
Securing 33,260 jobs nationwide
Generating €657 million in tax revenue throughout Germany
(Study on the positive socio-economic impact of Messe Frankfurt conducted by the Ifo Institute for Economic Research, an independent institute at Munich University, for the period 2015 to 2017.) 
More information about the ifo-study