Bring out the best in your event with our professional on-location services, which range from logistics, equipment and stand construction to marketing, branding and catering.
Exhibitor services for a successful trade fair
Logistics Service & Traffic Management – everything delivered to your trade fair stand on time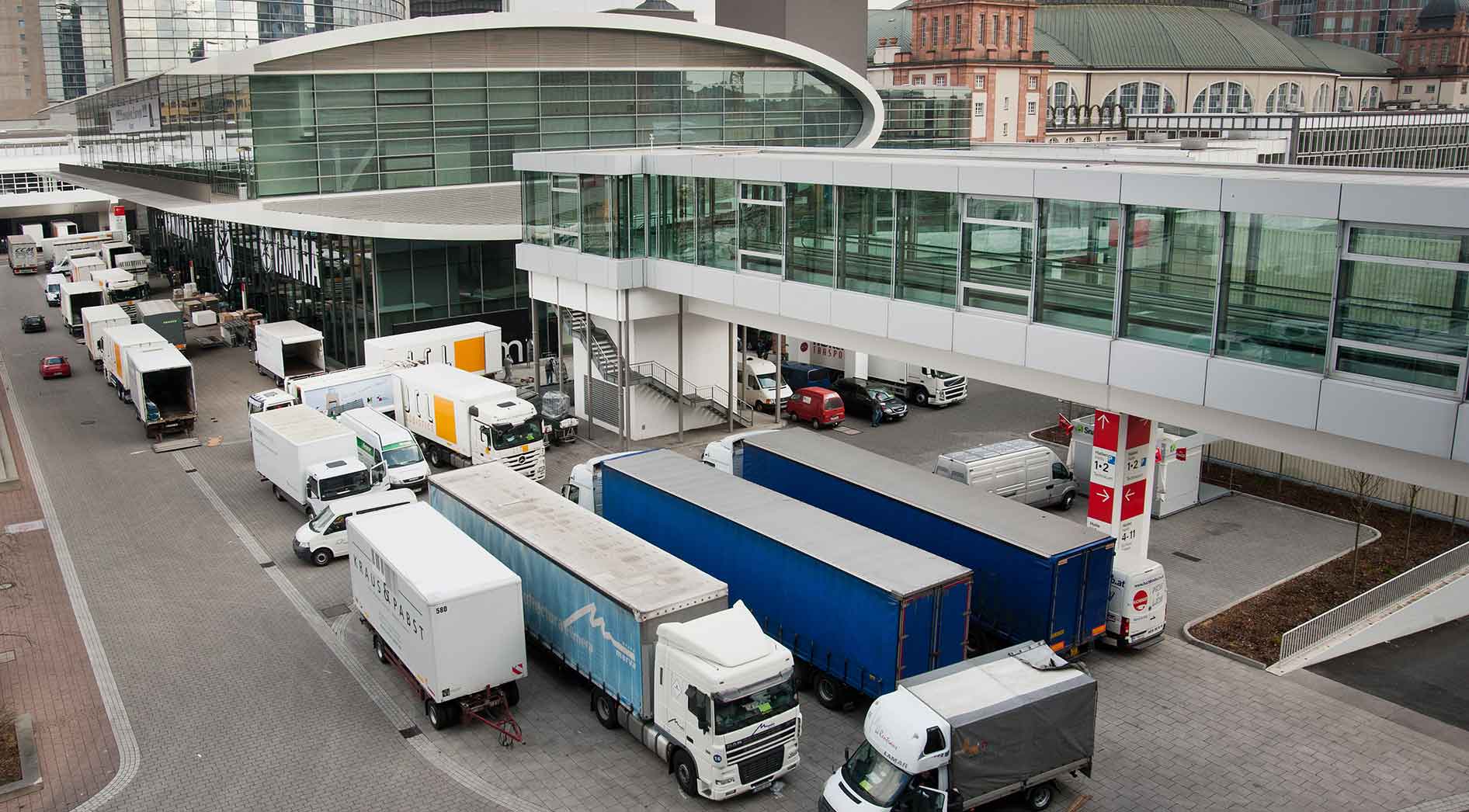 Messe Frankfurt's Logistics Service and Traffic Management team provides exhibitors, stand construction companies, freight forwarders and event organisers with expert advice on all questions relating to logistics or traffic.
This ensures that the set-up and dismantling of trade fairs goes smoothly and that all products and materials are delivered to the trade fair stands precisely when they are needed.
Fairconstruction – stand construction and furniture rental for your trade fair activities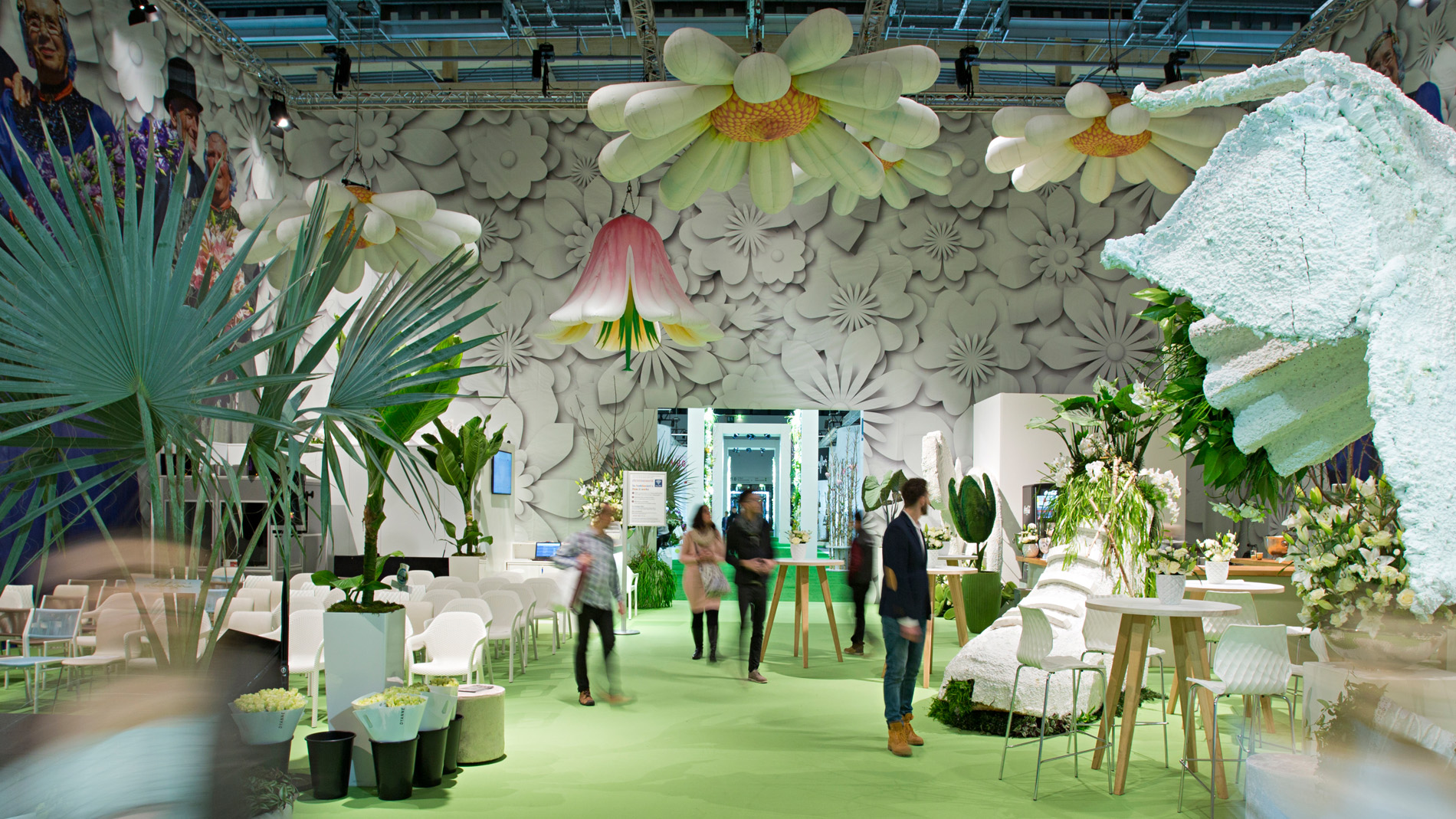 Fairconstruction is the partner of choice when it comes to customised trade fair concepts – both in Frankfurt and international. Messe Frankfurt's stand builders are at hand to provide you with specialist expertise and local know-how, helping you to bring out the best in your trade fair presentation. We offer you complete packages or individual solutions for stand construction, equipment and technology. Why not take advantage of our expertise and seamless logistics?
Read more informations
Go to Fairconstruction stand-construction configurator
Advertising Services – raising the profile of your brand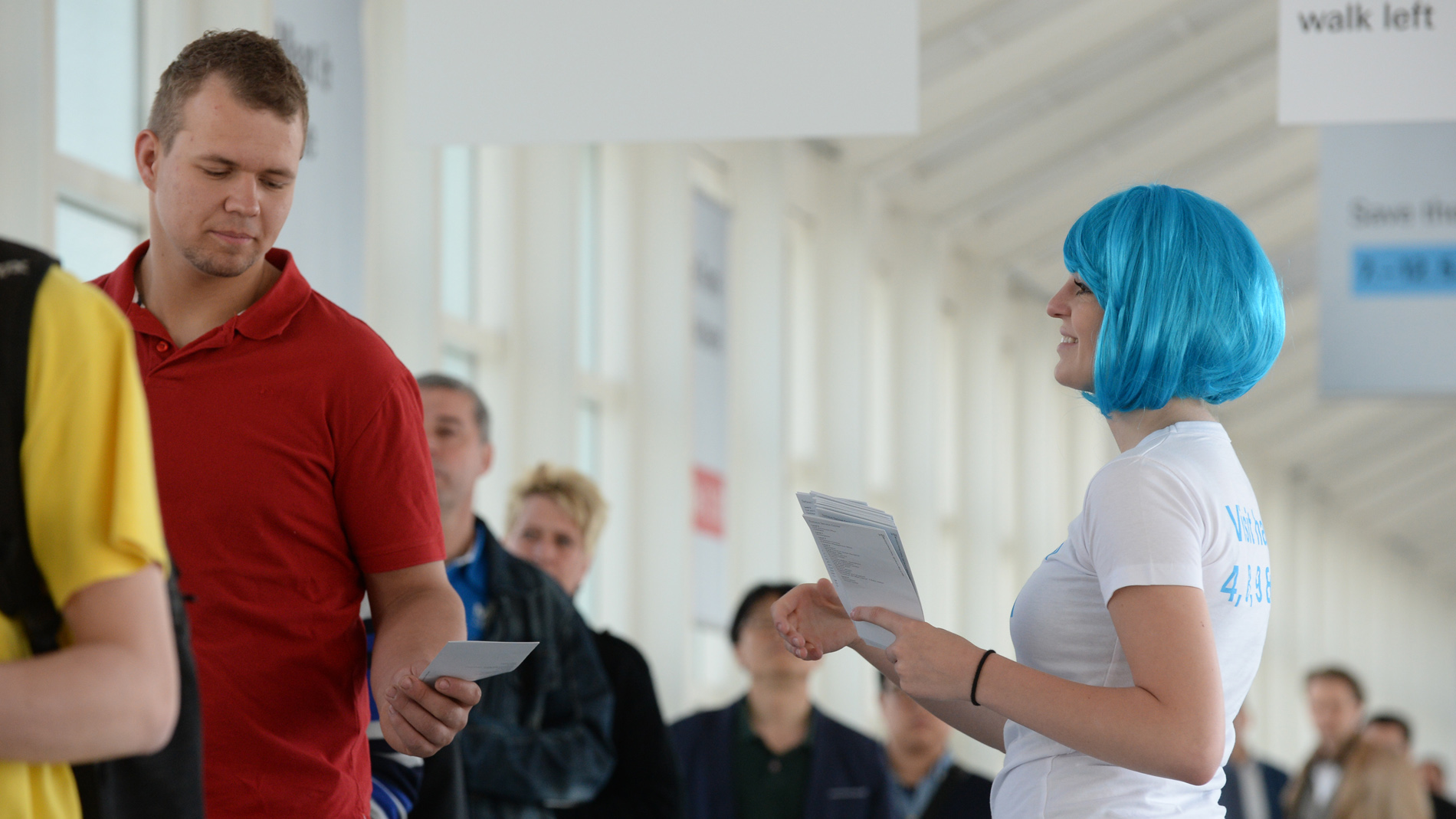 Effective onsite and online marketing is central to successful trade fair activities as it helps you to generate attention for your company within its sector. In this way, you can convey your messages directly and reach your target group at the Frankfurt exhibition grounds. Our advertising services include large-format advertising, online banners and multimedia solutions as well as individual promotional measures. We would be happy to advise you.
Advertising opportunities on the exhibition ground and digital advertising media

Publishing Services – comprehensive trade fair marketing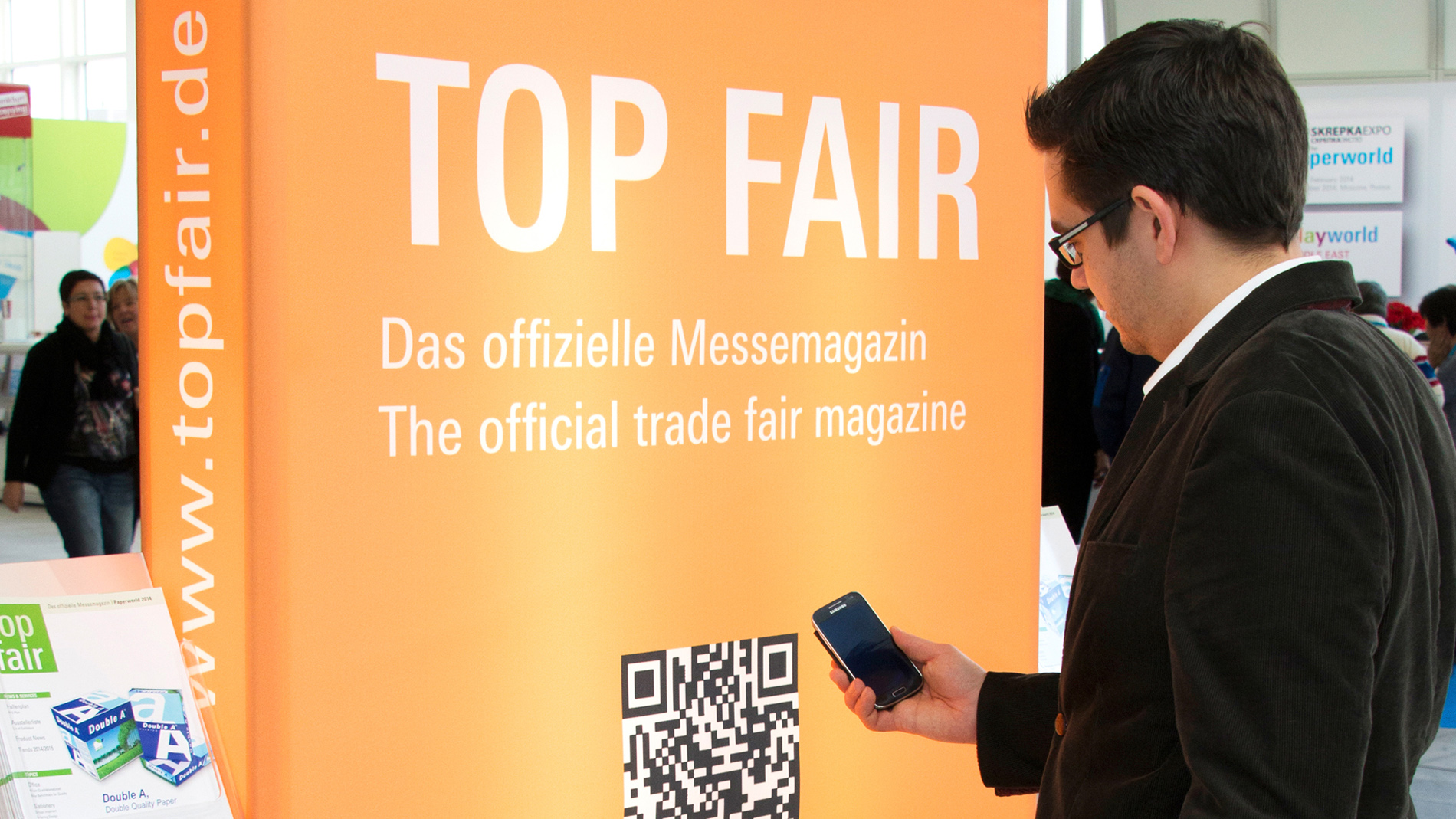 One of Messe Frankfurt's unique selling points is that it has its own publishing house. As an exhibitor, you can benefit from the wide range of publications that can be used for your individual company profile. Whether in print or digital form, we will provide ongoing assistance through all stages from the initial idea to typesetting, layout, artwork and publication.
Our Publishing Services produce trade fair catalogues, themed publications and trade fair newspapers relating to the events on the Frankfurt exhibitor grounds.
Accente – food, drink and much more besides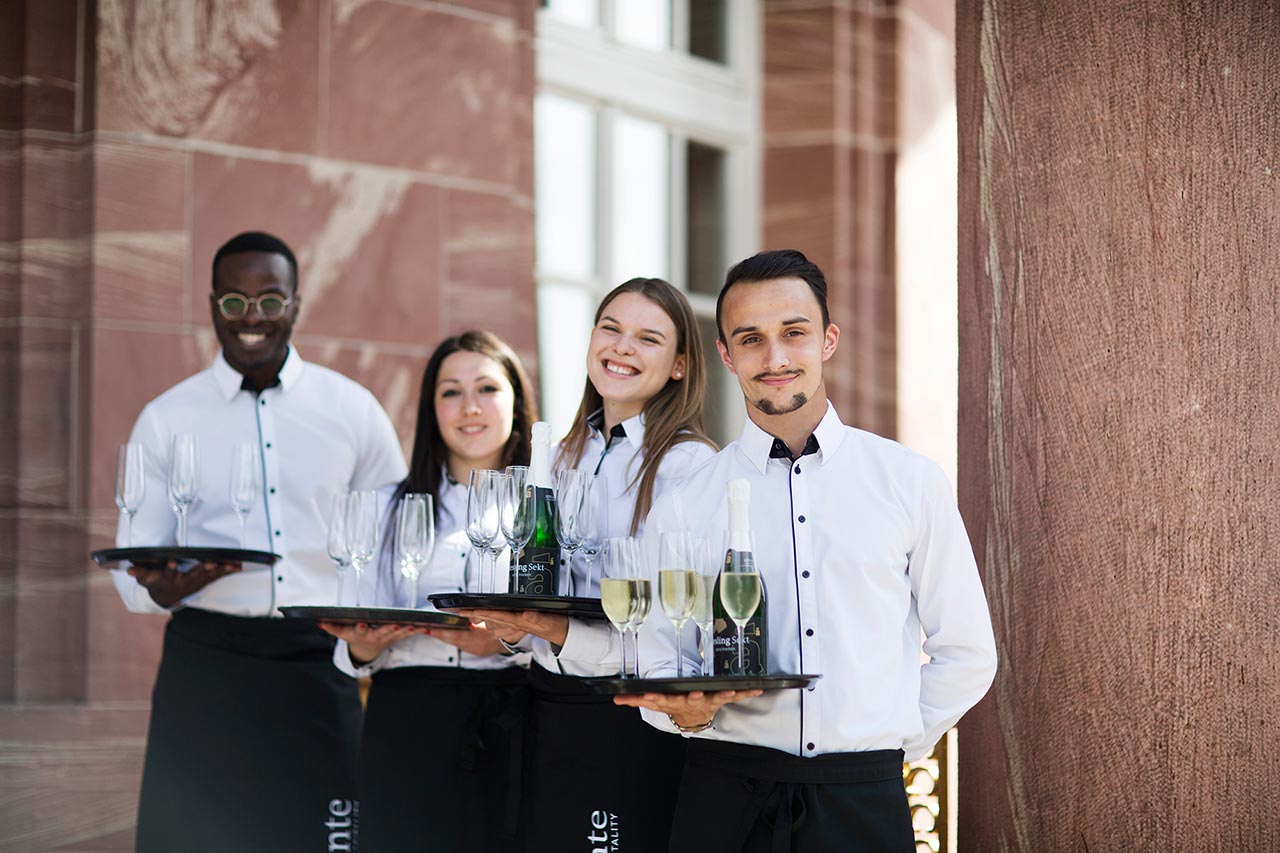 The impact of trade fair activities depends on many factors, one of which is food and drink. As well as being a relaxing experience, it is the perfect setting for meeting people and conducting business. This success factor can be left in the capable hands of our food services subsidiary Accente, which is based directly on our exhibition grounds. And Accente not only looks after your catering needs but also provides professional staff for events of all kinds. Be it hosts or hostesses, service staff, baristas or live chefs – all of these will help to take your event to the next level.
Go to Accente services website
Go to Accente event staff website
Technical information for your trade fair activities
Messe Frankfurt Terms and Conditions
24/7 – All-round service for all your event needs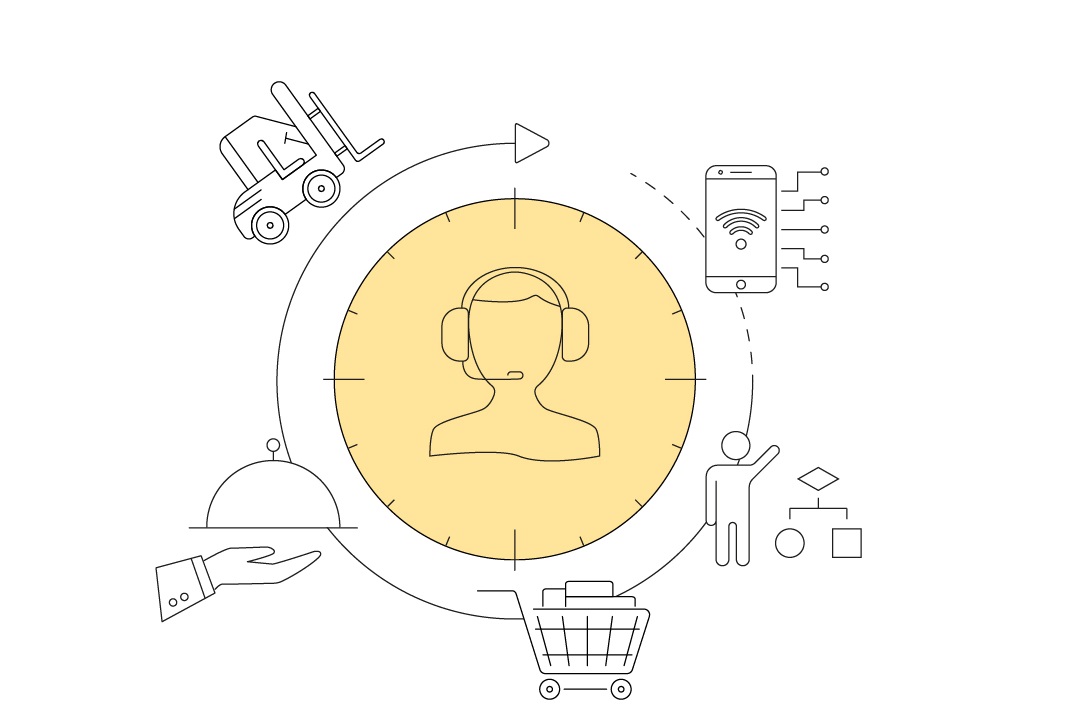 Once you have found the right location for your event at Messe Frankfurt, the next step is to plan it in detail:
To really dazzle your guests when they arrive at the location, you need the right furniture, furnishings and branding
Appetising catering will be sure to whet your guests' appetite
Presentation and network technology must be state-of-the-art and function perfectly
We at Messe Frankfurt can offer all these services and much, much more. Every year, we provide expert advice to an estimated 280 organisers – meaning that our team can draw on vast experience when recommending the best services for your event. Together with you, we will develop a customised service concept.