Messe Frankfurt – the marketing and service partner for trade fairs, congresses and other events
As a reliable partner to individual sectors, Messe Frankfurt creates innovative network platforms. In 2023, Messe Frankfurt organised some 340 events*. The diversity of these events helps to come up with new, clearly defined solutions for the various questions facing business and society today – from artificial intelligence, renewable energy and mobility concepts to new forms of learning, intelligent textiles, personalisation and Smart Cities.
We know which future trends are currently of great importance to our customers and have close ties with policymakers, with social institutions of every hue and, above all, with the sectors represented at our trade fairs.
*preliminary figures
Messe Frankfurt: the partner of choice for successful events
Every year, our locations play host to around 250 events. Why not use our flexible, state-of-the-art locations and customised services for your event too?
Right at the heart of Germany and Europe and with enviable transport connections, the Messe Frankfurt exhibition grounds are the ideal venue for trade fairs, conferences, AGMs or product launches. Our congress and event locations offer you the right venue for congresses and conferences and for concerts, shows and other events – whether for 1,000 or 15,000 visitors.
To the site map
All trade fair services from a single source
As well as exhibition space, we offer a wide range of services, including logistics, stand construction, marketing, food services and catering, all of which help to bring out the best in your event. We are extending our range of analogue and digital services on an ongoing basis, investing wherever we see the best opportunity to create value for our customers.
Overview of services offered by Messe Frankfurt
Logistics services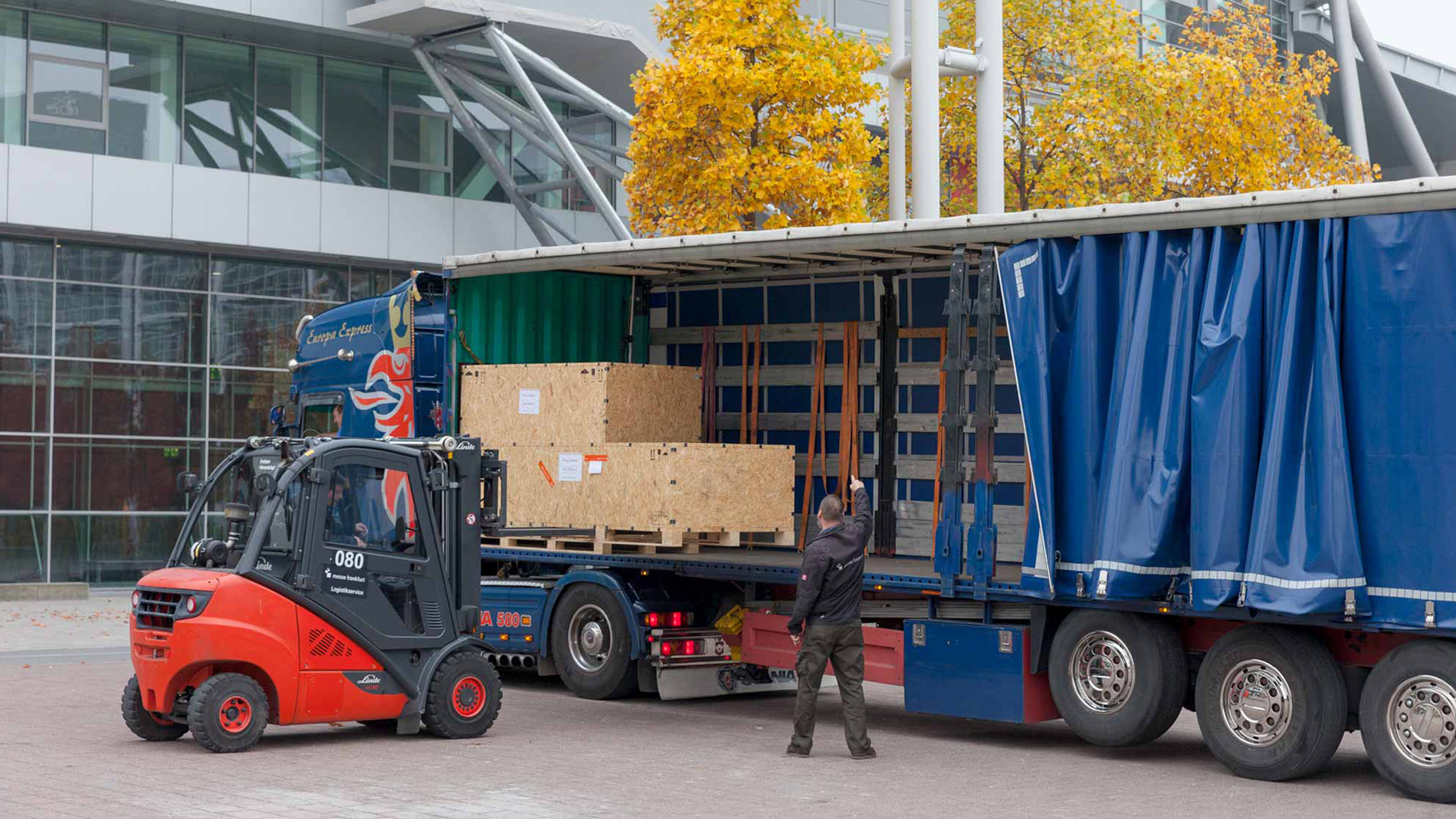 Whether delivering your goods, storing material or renting out forklifts and cranes, Messe Frankfurt offers a wide range of logistics services on its exhibition grounds. Fast, reliable and perfectly coordinated.
Marketing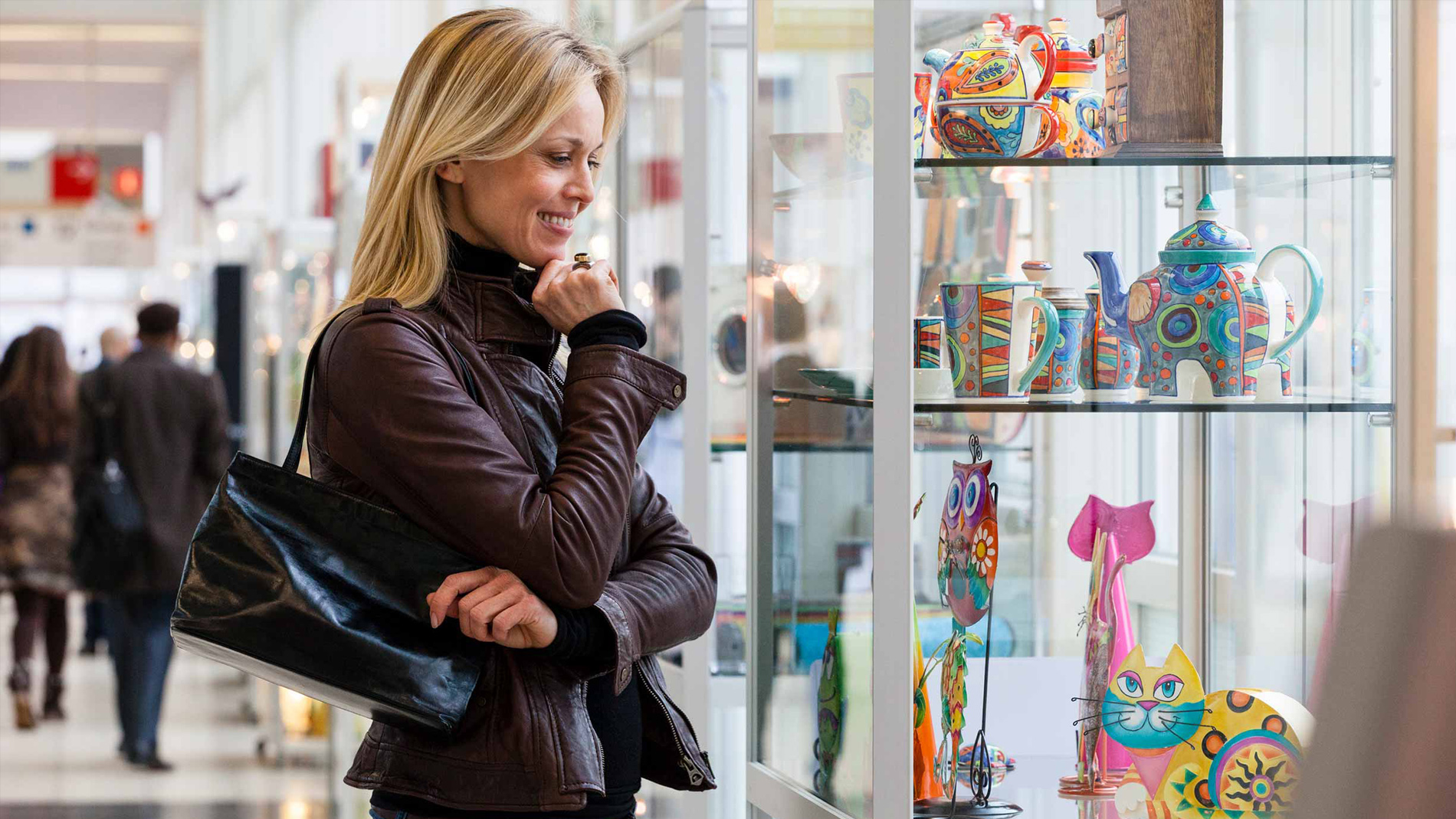 Effective marketing is central to successful trade fair activities, as it helps you to raise your company's profile. You can convey your messages directly to interested members of your target group at the Frankfurt exhibition grounds and via online media.
Stand construction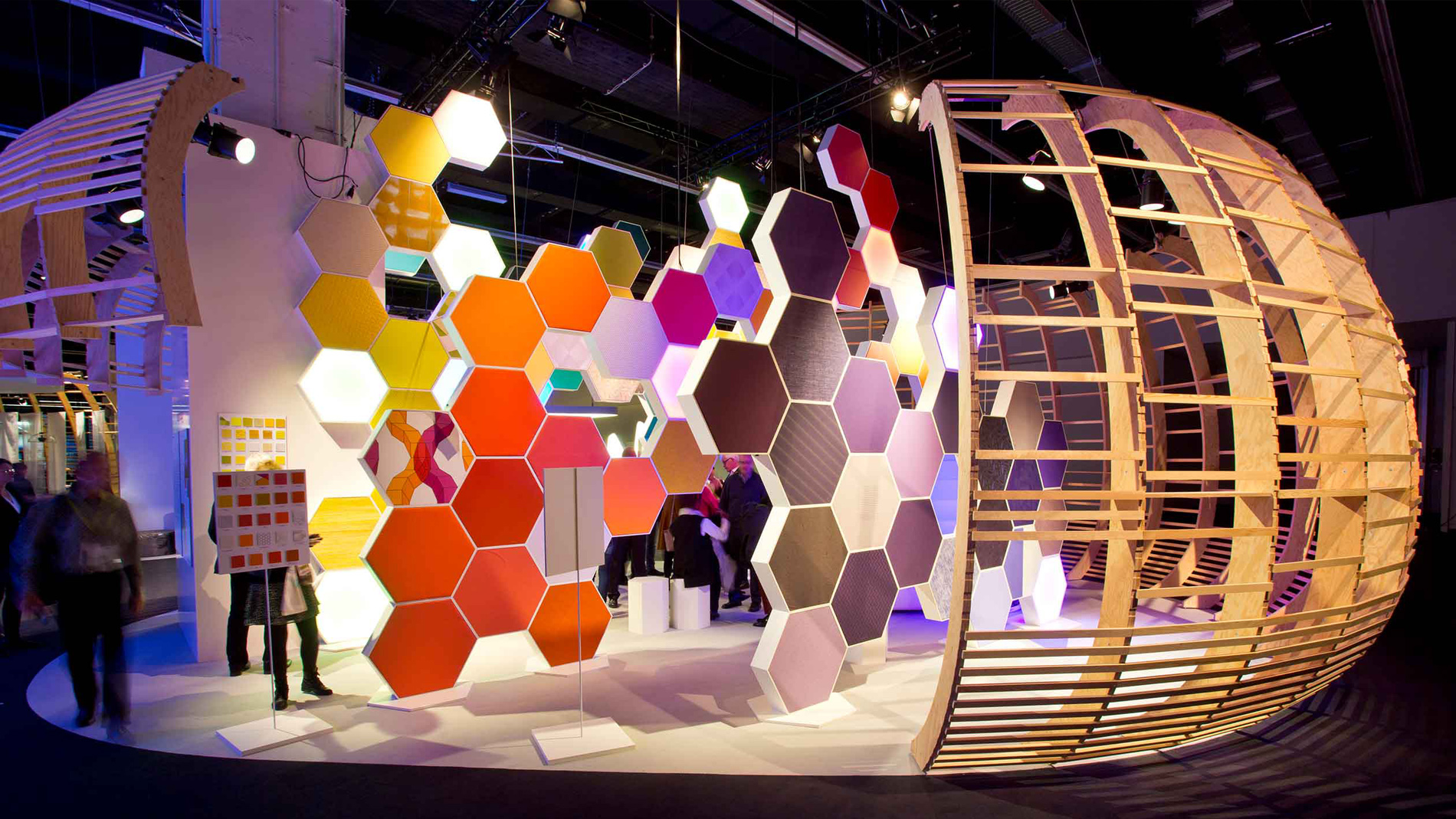 Leave it to the experts. After all, the Fairconstruction specialists will be designing and constructing your stand on their own home base: the Frankfurt exhibition grounds. For you, this means short, time-saving distances, superior quality and competitive conditions.
Messe Frankfurt: Business model for global business
The Messe Frankfurt Group is one of the world's leading trade fair, congress and event organisers with their own exhibition grounds. For some 800 years, we have been bringing people together at our events, both in Frankfurt and throughout the world. Whether with our trade fairs, congresses or other events, with digital or analogue services – everything we do has always been focused on interaction between people. This is something that we have perfected throughout our long history.
With more than 2,300 employees at 28 locations*, we work virtually around the clock and around the globe to further the interests of our customers. In 2023, about 4 million visitors* and 84,200 exhibiting companies* put their trust in the efficiency of our international network, the quality of our events and the digital expertise of Messe Frankfurt.
Messe Frankfurt brings together future trends with new technologies, people with markets, and supply with demand. Where different perspectives and industry sectors come together, we create scope for new collaborations, projects and business models.
*preliminary figures
About the company