Thanks to its central location at the heart of Europe and its excellent transport connections, Messe Frankfurt can be reached quickly and easily – regardless of whether you are coming from Frankfurt Airport, Frankfurt Central Station, the motorway or the city centre.
Current information on how to get to the vaccination center
There are various entrances to the vaccination center in the Festhalle available to all those eligible for vaccination.
If arriving from the city, you can reach the vaccination center via the City entrance on Friedrich-Ebert-Anlage or via the entrance "Festhalle Süd" on Brüsseler Straße. Both entrances can be reached by subway and streetcar (station "Festhalle Messe") as well as by car (parking facilities at the shopping center "Skyline Plaza").
For all vaccination-entitled persons with walking disabilities arriving by car, parking is available in parking area P1 in the direct vicinity of the vaccination center. Access to the exhibition grounds is possible either via TOR OST, Brüsseler Straße, 60327 Frankfurt am Main or via TOR NORD, Theodor-Heuss-Allee, 60327 Frankfurt am Main. At both gates, the vaccination authorization of the mobile-restricted vaccinated persons will be checked in order to be able to enter.
Please do not attend if you do not have a vaccination appointment! Those wishing to be vaccinated without an appointment will not be granted access to the vaccination center. Only one accompanying person is allowed at a time to assist those being vaccinated.
An overview of the access points to the vaccination center can be found here:

General information
Our travel tips show the best way to reach Messe Frankfurt regardless of which events are currently being held. Details on travelling to trade fairs, concerts and congresses can be found on the websites of the events themselves.
The Messeturm tower, which can be seen from afar, is a good way of getting your bearings – the offices of our colleagues at Digital Products & Web Solutions are located here. Our Torhaus administration and service building has a central location on our exhibition grounds and at the Frankfurt (Main) Messe suburban rail (S-Bahn) station.
Travelling from the airport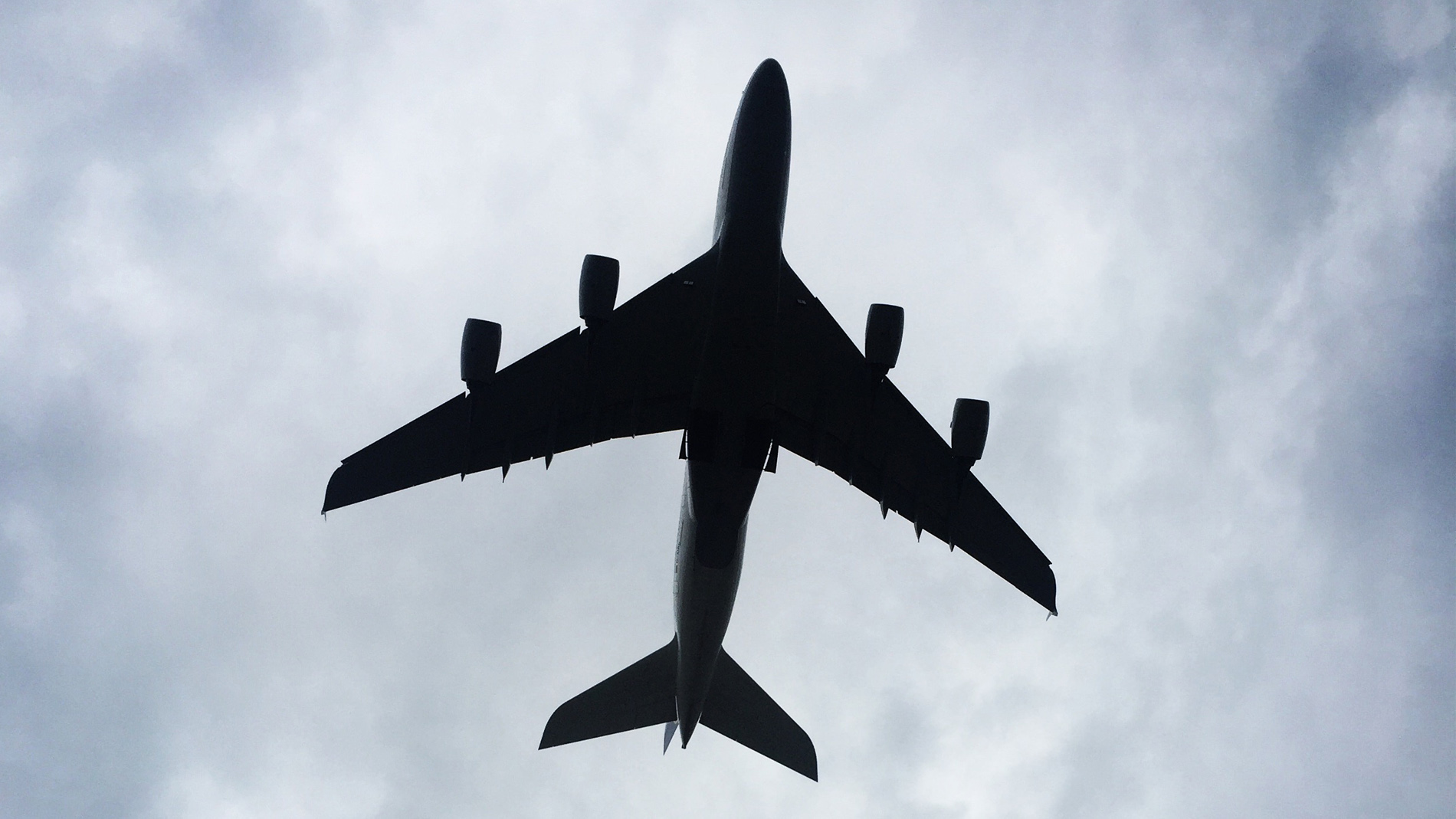 From Frankfurt Airport, it is a 15-minute journey by car or taxi to the exhibition grounds, arriving at the City Entrance/Festhalle ("Eingang City/Festhalle"), Galleria Entrance ("Eingang Galleria") or Portalhaus Entrance ("Eingang Portalhaus") or at the Congress Center and Kap Europa.
From the airport, you can take the S-Bahn suburban train lines S8 or S9 (in the direction of Hanau or Offenbach Ost) to Frankfurt Central Station ("Hauptbahnhof"). Suburban train lines S3, S4, S5 and S6 will then take you directly to the trade fair grounds (station: "Frankfurt (Main) Messe"). Detailed information about public transport can be found at the link at the end of the page: Arrival by train and public transport
For many trade fairs, the Messe Frankfurt shuttle bus runs from the bus station in Frankfurt Airport Terminal 1 via Terminal 2 to the exhibition grounds every 15 minutes. The journey takes approx. 15 minutes.
Travelling from Frankfurt Central Station
Frankfurt Central Station is only a few hundred metres away from Messe Frankfurt. The underground station there provides fast direct access with the suburban trains (S-Bahn) and underground trains (U-Bahn). In addition, you can switch to a tram or taxi once you arrive at the Central Station. If you prefer to walk, this should take around 10 minutes.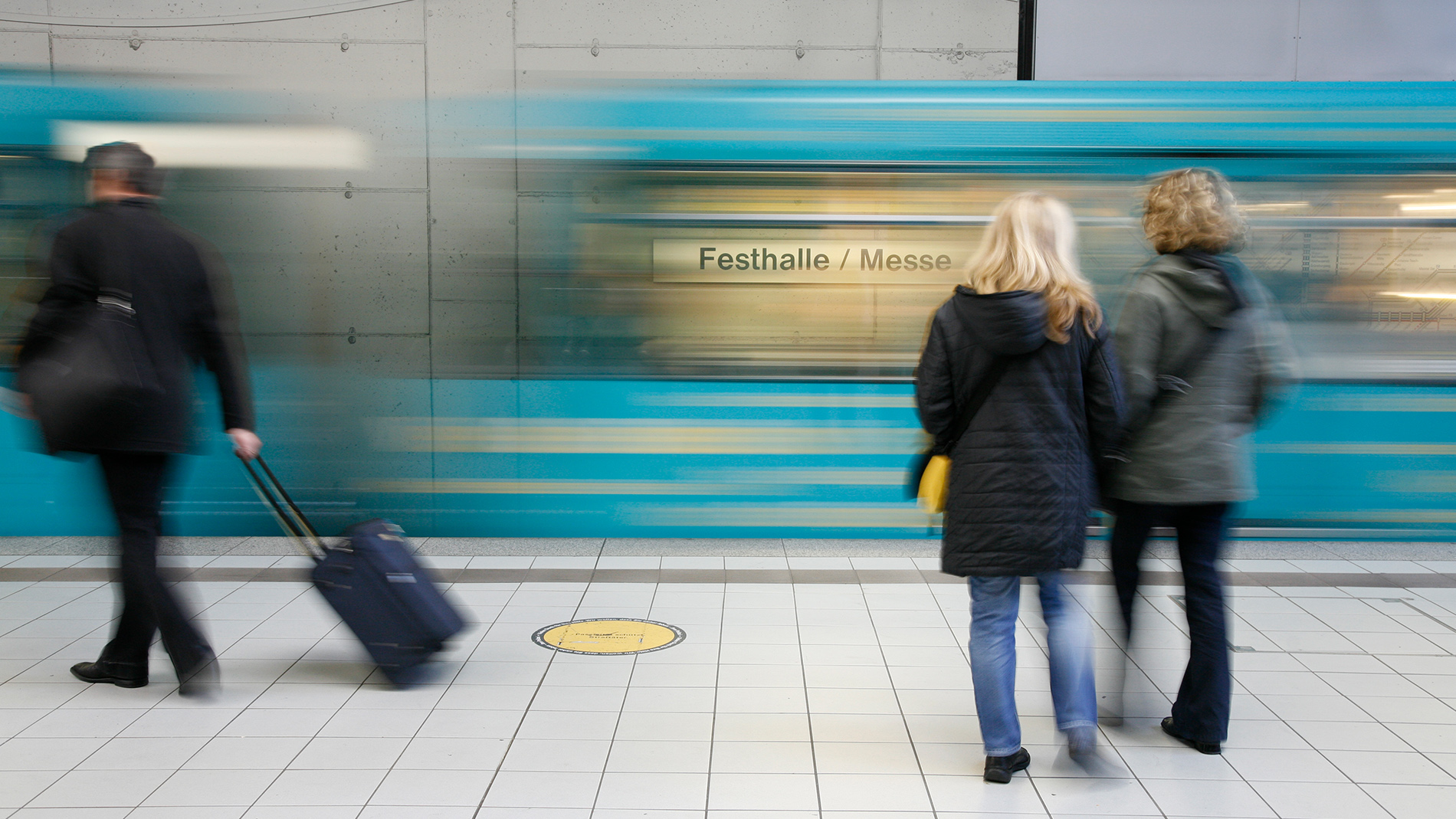 Event admission tickets that bear the symbol of the RMV network are also valid for travel on public transport (except for admission vouchers and complimentary tickets). These include free travel to and from the event on the public transport network within the Rhein-Main-Verkehrsverbund (RMV) area. One-day tickets purchased at the ticket office are only valid for public transportation on the return journey from the trade fair.
The online ticket can only be used in the RMV public transport network in connection with a valid ID card or passport. Admission vouchers exchanged online also entitle holders to travel free on the RMV network.
Coming from the motorway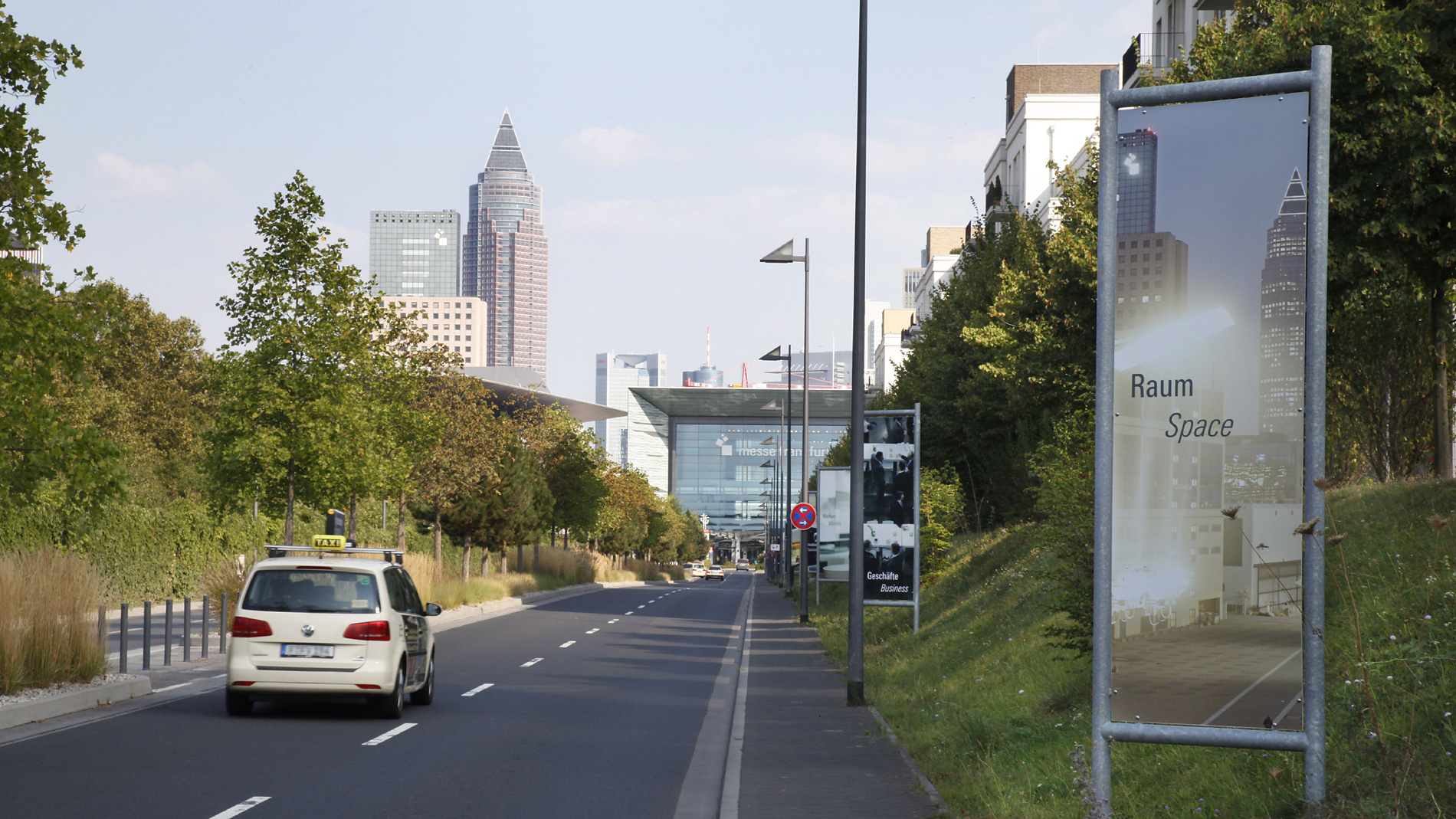 As a transportation hub, Frankfurt also has excellent motorway connections. Please follow the signs belonging to our integrated traffic management system – these will show you the shortest way to Messe Frankfurt.

Ample parking is available for Messe Frankfurt events. When the Rebstock multi-storey car park is in operation, our shuttle service will bring you from there directly to the exhibition grounds.
Information for concert and event visitors and for congress and conference participants: There is ample parking available (subject to a fee) in a number of public multi-storey car parks a short walk away from the Congress Center, the Festhalle and the Kap Europa congress centre. For example:
More information on this can be found on the individual event websites: Go to event search


Note regarding South and East Gates:

Construction works in the vicinity of Güterplatz/Europa-Allee have led to road closures and detours in Frankfurt city centre. Visitors who are arriving via the South Gate (Tor Süd) or East Gate (Tor Ost) are advised to seek out the latest information about the traffic situation. 

For your route planning
You are using a navigation system or a smartphone? Here you can find useful information on how to plan your visit to Messe Frankfurt.
Simply enter the corresponding street name as your destination.
Rebstock multi-storey car park: "Zum Messeparkhaus Rebstock"
West Gate: "Strasse der Nationen"
North Gate: "Katharinenkreisel" (please follow the signs from there)
East Gate: "Brüsseler Strasse"
South Gate: "Europa-Allee" (please follow the signs from there)
Gates 8 and 9: "Katharinenkreisel" (please follow the signs from there)
Congress Center Messe Frankfurt: "Parkhaus Congress Center (CMF)/Maritim Hotel, Theodor-Heuss-Allee 3–5"
Kap Europa: "Parkhaus Skyline Plaza, Europa-Allee 6"
Festhalle: "Parkhaus Messeturm, Friedrich-Ebert-Anlage 49"
Simply click on the corresponding link in order to transfer the geographic coordinates directly to Google Maps. Here, too, please remember to follow the signs to our gates and the multi-storey car park.

Car parking "Rebstock"
West Gate
North Gate
East Gate
South Gate
Gate 8
Gate 9
Coming from the city by bicycle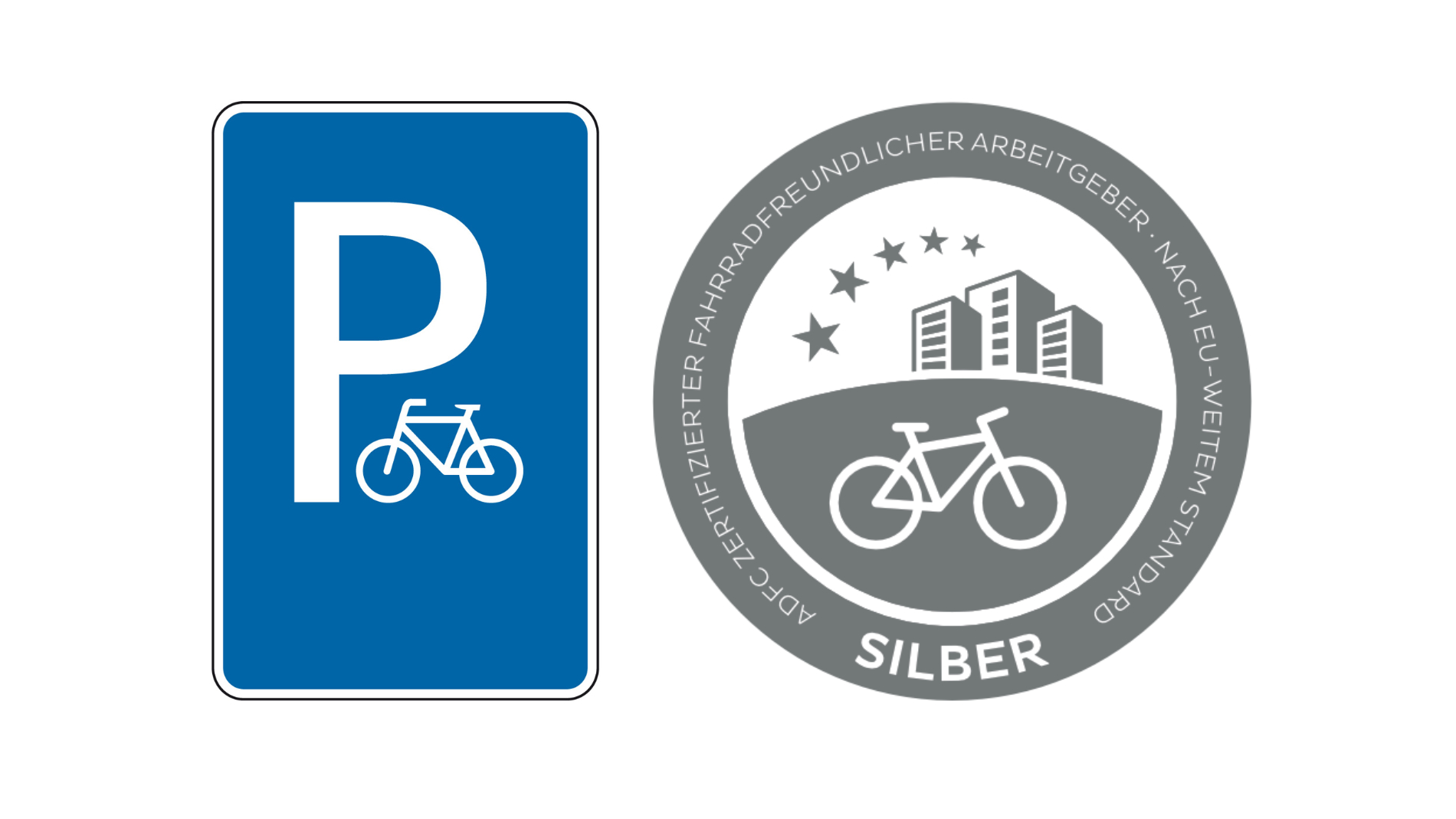 You can also reach Messe Frankfurt very easily by bicycle.
As cycling is not permitted on the exhibition grounds during event times, we would ask you to park your bicycle at one of the indicated parking areas. These can be found at the City entrance, at the entrance to the Ludwig-Erhard-Anlage building (located near Congress Center and Festhalle) and at the Messeturm tower. Directly in front of the Kap Europa, additional bike parking spaces are available.
Bicycle parking spaces inside the grounds are provided outside event times.
We would ask you to be particularly careful during set-up and dismantling times, as there is likely to be increased traffic, including forklifts, etc.
The provisions of the German Road Traffic Regulations (StVO) are applicable throughout the exhibition grounds. 
Bicycle parking on the exhibition grounds (PDF)