The architecture and functionality of the Frankfurt exhibition grounds combine to ensure a high degree of flexibility and individual solutions.
Messe Frankfurt Congress Center: conferences, exhibitions and accommodation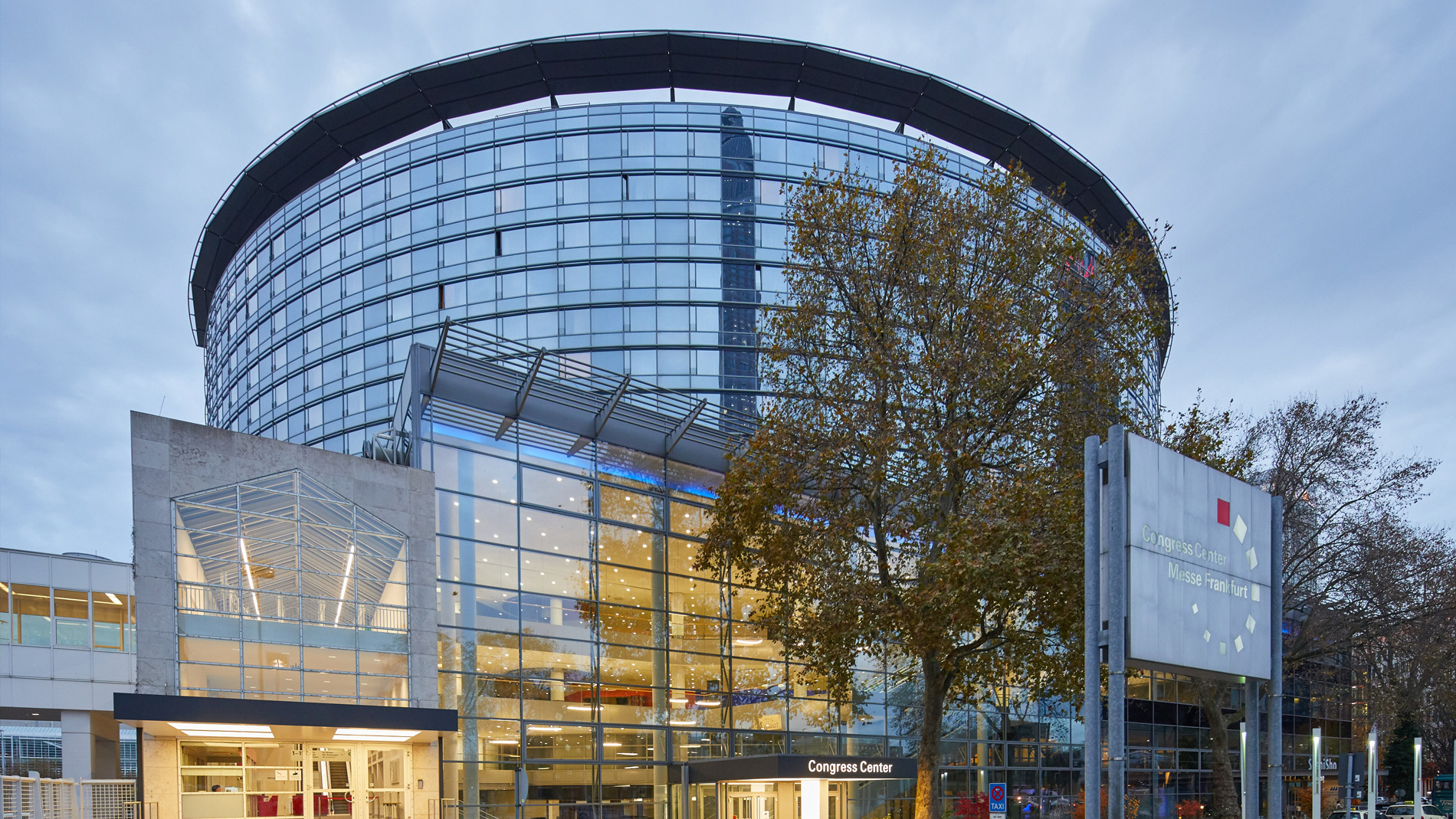 The Congress Center boasts a central location in the city within walking distance of over 16,000 hotel beds. It can also be reached easily using the excellent public transport connections.
With its light-flooded foyer, large congress hall, eight comfortable conference rooms, four offices and VIP lounge, the building is an ideally spacious choice for successful business events. The direct connection with the 542 rooms in the Maritim Hotel Frankfurt and underground car park ensure maximum comfort during events.
The centrepiece of the Congress Center is the multifunctional Harmonie hall, which can seat up to 2,200 people. This hall is unique in that it can be divided up individually and has a mobile floor that can be adapted for each event. Directly adjacent is trade fair hall 5.1, which has over 10,000 square metres in exhibition space.
Festhalle: the historic multifunctional hall
Opened by the last German Emperor, the impressively proportioned domed structure has exuded a timeless elegance for over 100 years. Rich in character, boasting 6,000 m² of interior space with architecturally appealing historic seating, it facilitates a variety of event concepts and seats up to 15,000 people.
The Festhalle is a multifunctional arena that offers a unique location to organisers of international congresses and exhibitions, concerts and trade fairs.
Kap Europa: the certified sustainable congress centre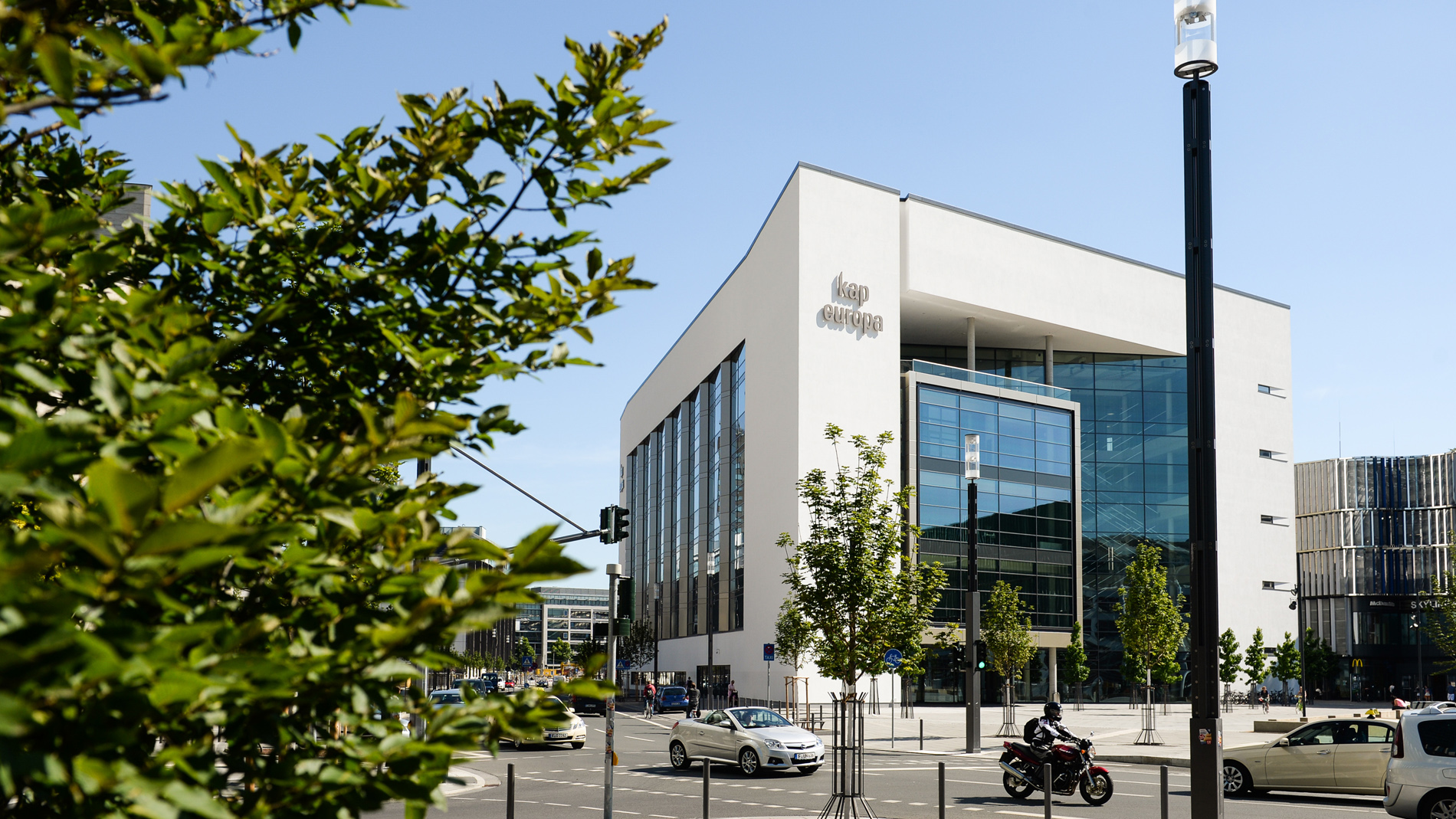 Located in the direct vicinity of the Skyline Plaza shopping centre, the Kap Europa congress centre meets the need for plenary halls and smaller rooms for congresses, meetings, incentives and special events.
Over four levels, it has a hall for 1,000 people, a divisible hall for 600 people and 12 further conference rooms. Kap Europa's high ecological standards have earned it a platinum certification from the German Sustainable Building Council (DGNB).
Messe Frankfurt's Forum: transparent and variable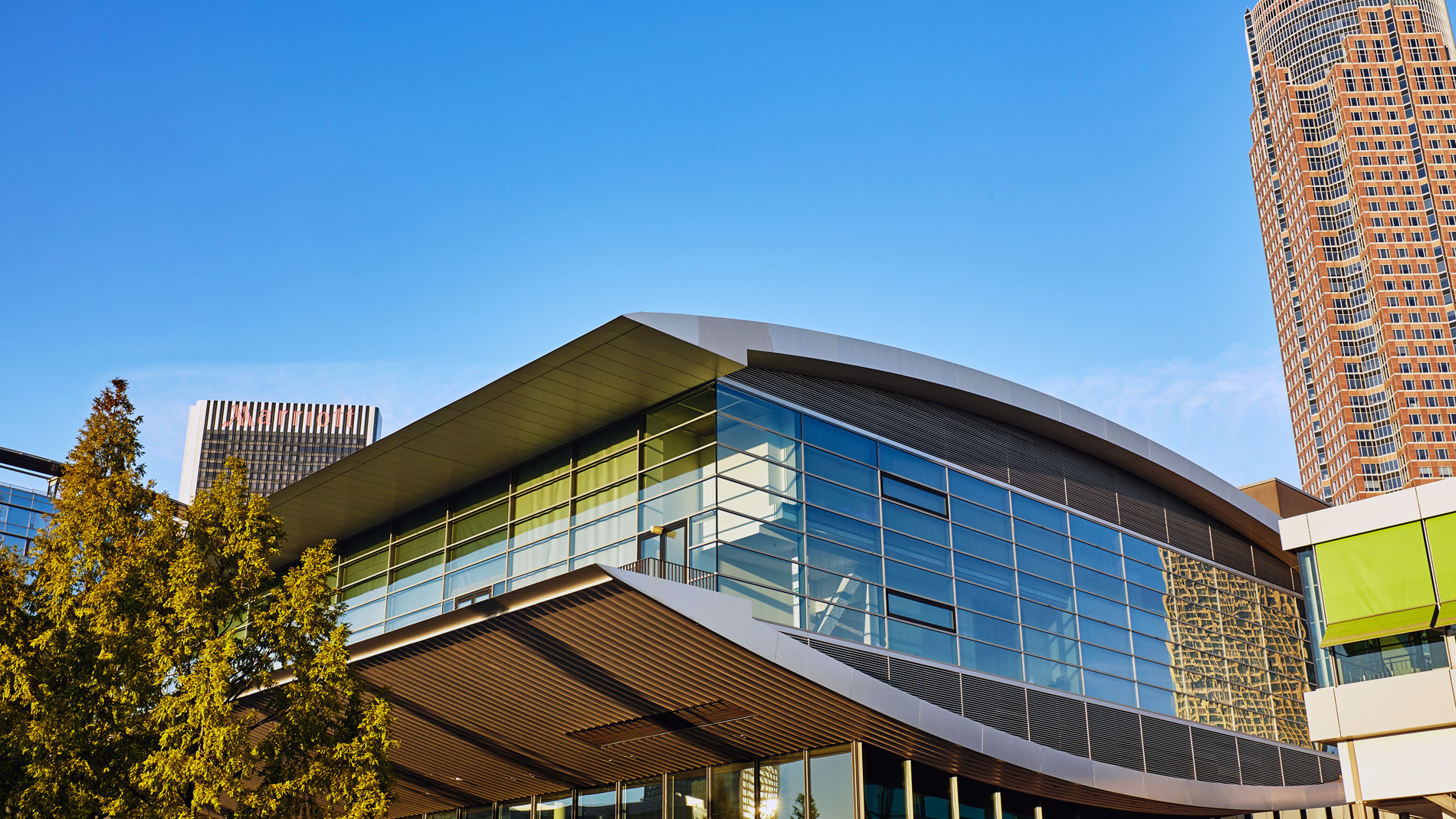 The Forum is an elliptical glass structure that has over four levels with conference rooms, offices and restaurant areas. The joint highlights are two large halls, each measuring around 2,300 square metres with impressive windows overlooking the outdoor areas. The halls are suitable for upmarket conferences, banquets and accompanying exhibitions for up to 2,000 people each. The direct access to the Festhalle and the connection to the neighbouring Congress Center and all trade fair halls via the Via Mobile allow all different kinds of combinations for major events.
Portalhaus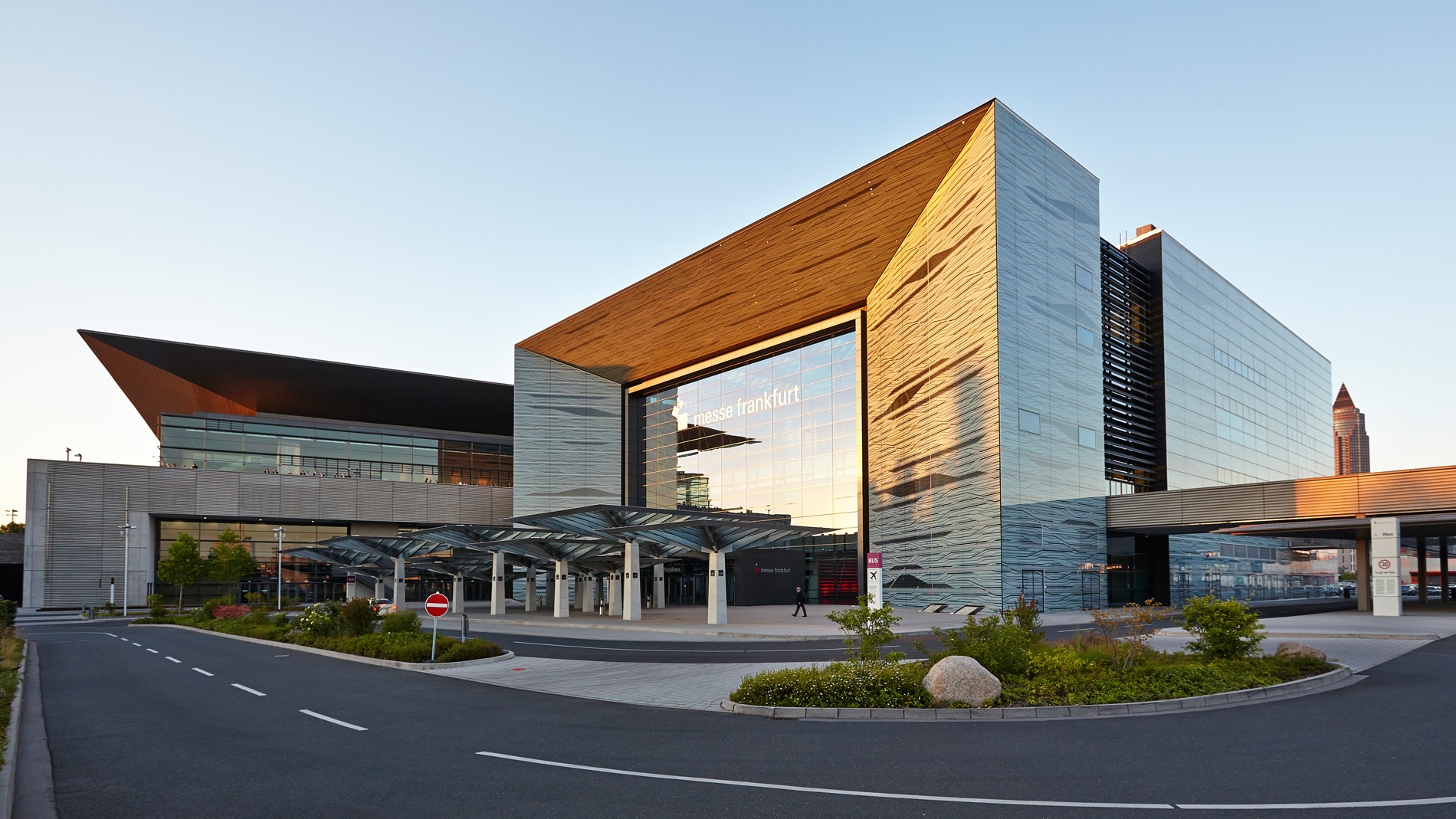 The glass Portalhaus receives visitors in the west of the exhibition grounds. With 2,000 square metres of space, it is an ideal venue for special events of all kinds for up to 2,000 people. Festivities over several levels, standing receptions for vernissages or product launches – there is virtually no end to the event ideas that can be brought to life. Not to mention its conference room facilities and office space. For large-scale events, the Portalhaus can be used together with the two-storey Hall 11, which offers some 24,000 square metres in exhibition space.