Particularly striking: inspire trade fair visitors with innovative and out of the ordinary advertising vehicles. Messe Frankfurt's individual advertising options – a quantum leap for your trade fair marketing.
Special display areas: always in the thick of the action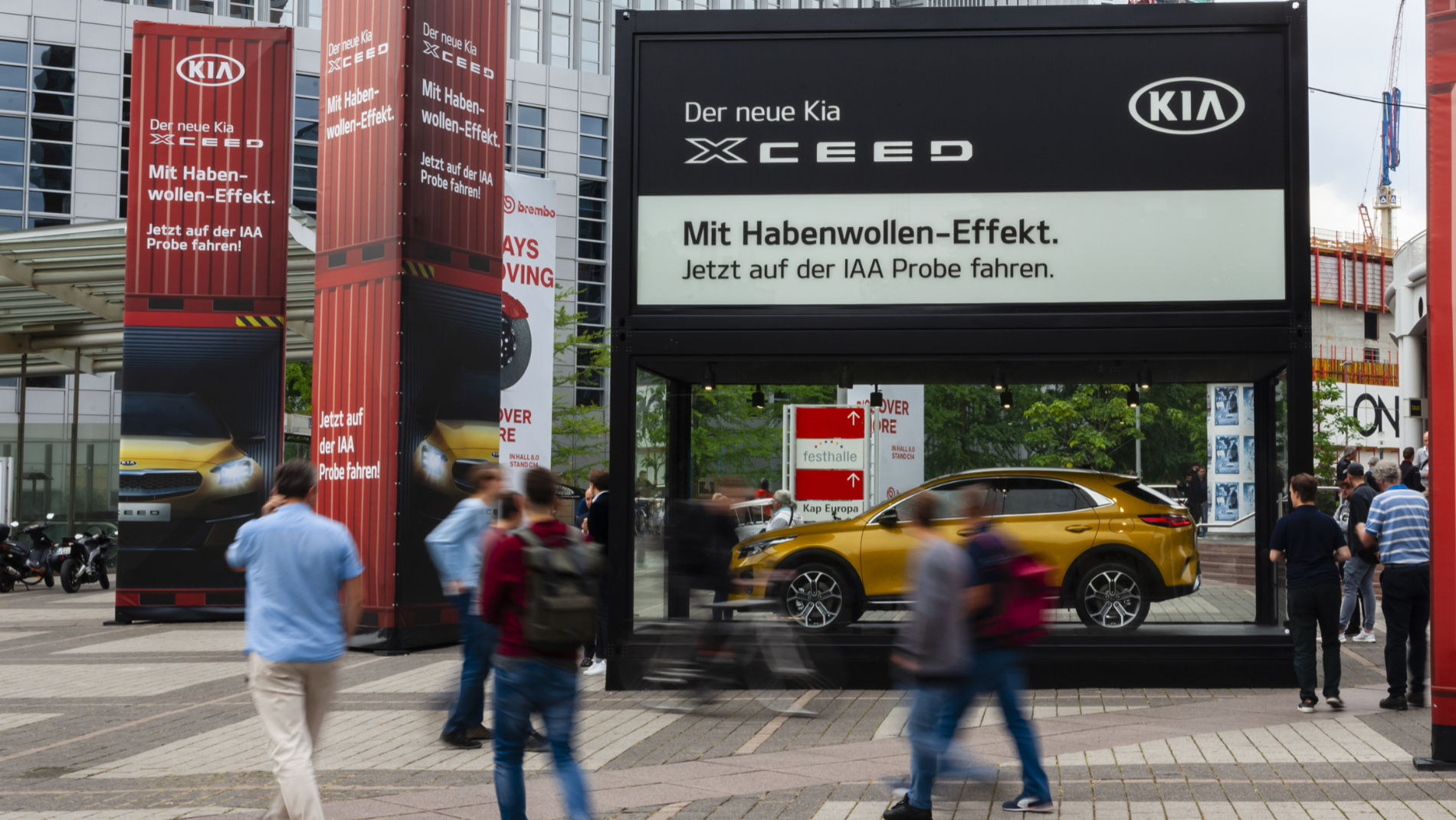 A unique impact: use our special areas for your individual installations, advertising artefacts or even the products themselves. These special areas are exclusive and strategically placed at optimal locations on the exhibition grounds. What better way to steal the show from your competitors?
Velo Taxis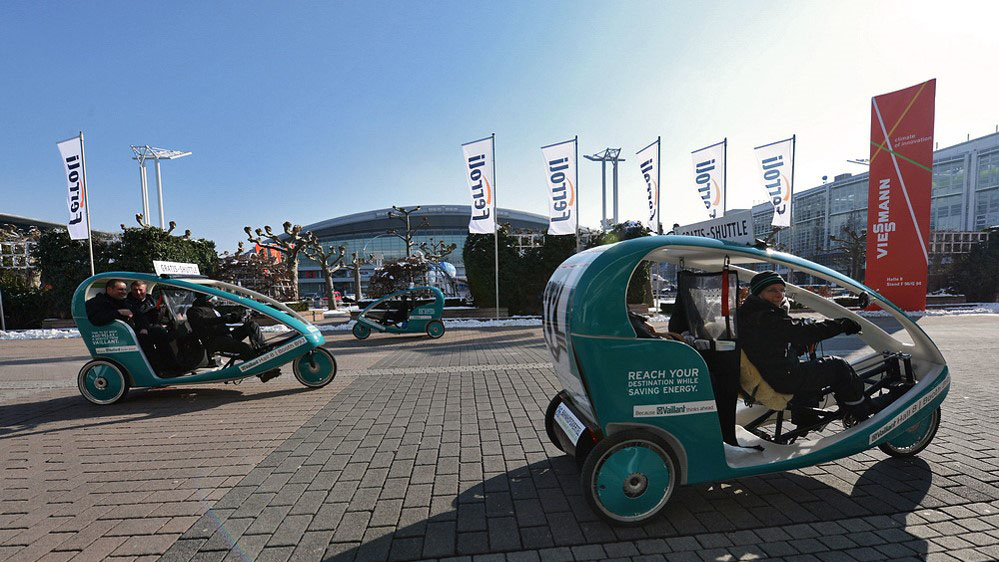 Pick up customers: with Velo Taxis you are at the same time offering a much appreciated personal service and drawing attention to your company in a distinctive way. Use them to fetch your business partners from the station, run your own onsite shuttle service or take your customers back to the car park at the end of the day.
Contact
Do you have any questions? We will be happy to advise you as to which advertising are best suited to you.