With highly flexible, state-of-the-art halls and congress and event locations, all with excellent connections, Messe Frankfurt is the partner of choice for event formats of all kinds.
We would be happy to show you our locations virtually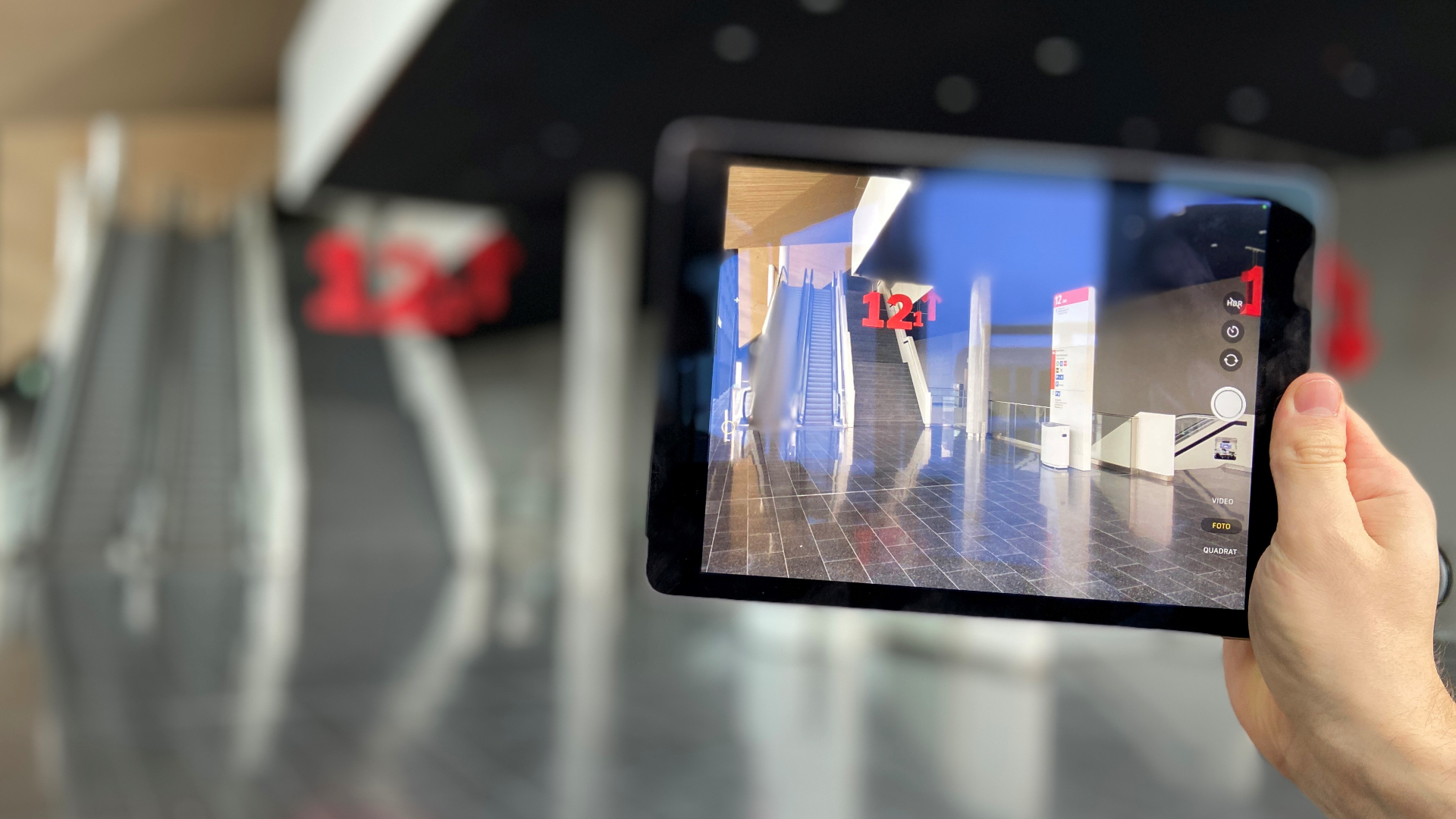 This gives you a quick and easy overview and saves your time and effort. Make an appointment and we will answer your questions about the room concept or the routing of your event in a Guided Virtual Live Tour.


Contact Sales Guest Events
Statements of organisers und partners
"We've worked with Messe Frankfurt since the very first IMEX in Frankfurt show, moving into the venue's largest hall in 2005 as the show grew. Messe Frankfurt has been a very supportive and flexible partner along the way, working with us to regularly evolve the show to meet the needs of our global industry."
"We were extremely satisfied with the implementation of our event at the Qualifying Draw for UEFA EURO 2024™ at the Frankfurt exhibition grounds. The sophisticated security concept and our high security requirements were implemented optimally despite parallel events taking place at the venue. We would like to express our thanks for the cooperation in a spirit of partnership, the commitment shown and the reliability of the Messe Frankfurt team."
"Formnext was a celebration - for us, our customers and all participants from the worldwide AM community, who were again almost completely present at the trade show. The result of extraordinary teamwork under still difficult conditions. A challenge but in the end everything worked out wonderfully. Many thanks for that."
"After the three-year break due to Corona, the Mainova Frankfurt Marathon had a great re-start this year. More than 20,000 runners were registered at the oldest German city marathon. The run into the festively illuminated Festhalle Messe Frankfurt, the open and generous design from start to finish in the city and on the exhibition grounds characterize the event, whose flair and atmosphere is simply unique. A big thank you to Messe Frankfurt for their partnership support from planning to execution."
"Messe Frankfurt is one of the world's largest trade show corporations. It's an honour to continue our partnership with true experts in their field who bring invaluable knowledge and insight."
Virtually unlimited combination options
400,000 square metres of hall area, 60,000 square metres of outdoor areas and more than 100 congress and conference halls are available. The Frankfurt exhibition grounds are a "city within a city": 26 restaurants, up to 77 bars, cafés and food stands, three first-aid stations, more than 1.000 WiFi Access Points and a 24-hour Operation & Security Centre. Have a look at the western part of our grounds in the video here.
More about the halls on the exhibition grounds
Are you looking for the right location for your congress, product presentation or event? Then our congress and event locations in Frankfurt are just the right place for you: the multifunctional Congress Center with adjoining Hall 5, the transparent Forum , the historic Festhalle or the sustainably certified Kap Europa. Watch the video to get an overview of our range of locations in the eastern part of our exhibition grounds.

More about congress and event locations
Benefits for organisers at Messe Frankfurt
Complete service for all your event needs: location, consulting, catering, equipment and logistics
Exhibition grounds with congress and event locations in the heart of the city
About 12,000 hotel rooms and the Skyline Plaza shopping centre within walking distance
Suburban rail station in the middle of the grounds and underground and tram stations right outside
Passengers from more than 260 destinations in around 100 countries around the world land in Frankfurt Airport, just a 15-minute drive away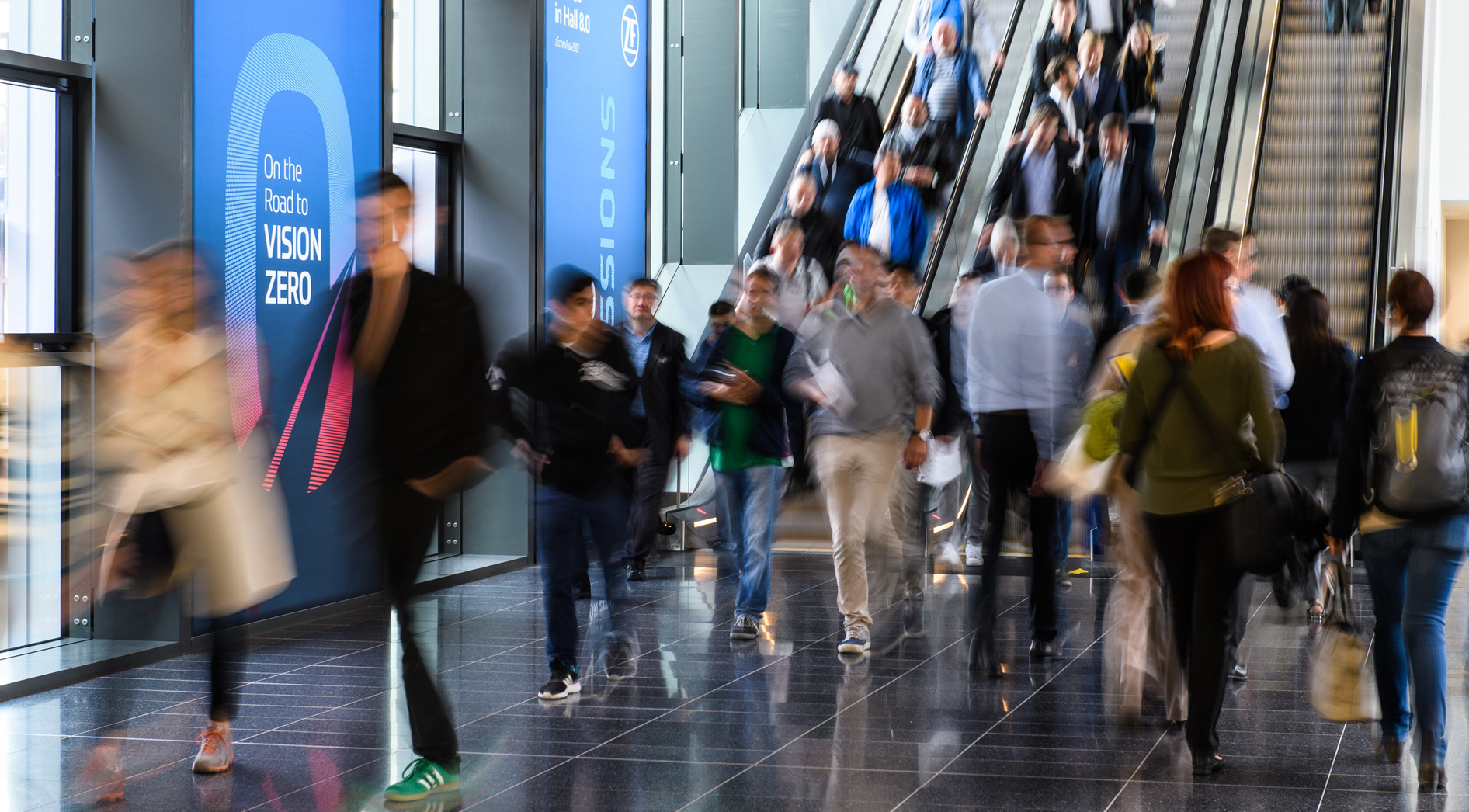 We are delighted that you have chosen our exhibition grounds as a venue for your event
Every year, Messe Frankfurt locations play host to around 250 events!
Our portfolio
The exhibition grounds are suitable for all kinds of events. Messe Frankfurt is the ideal service provider for everything from professional project management, trade fair construction and technical questions relating to logistics and security concepts all the way to your individual catering needs.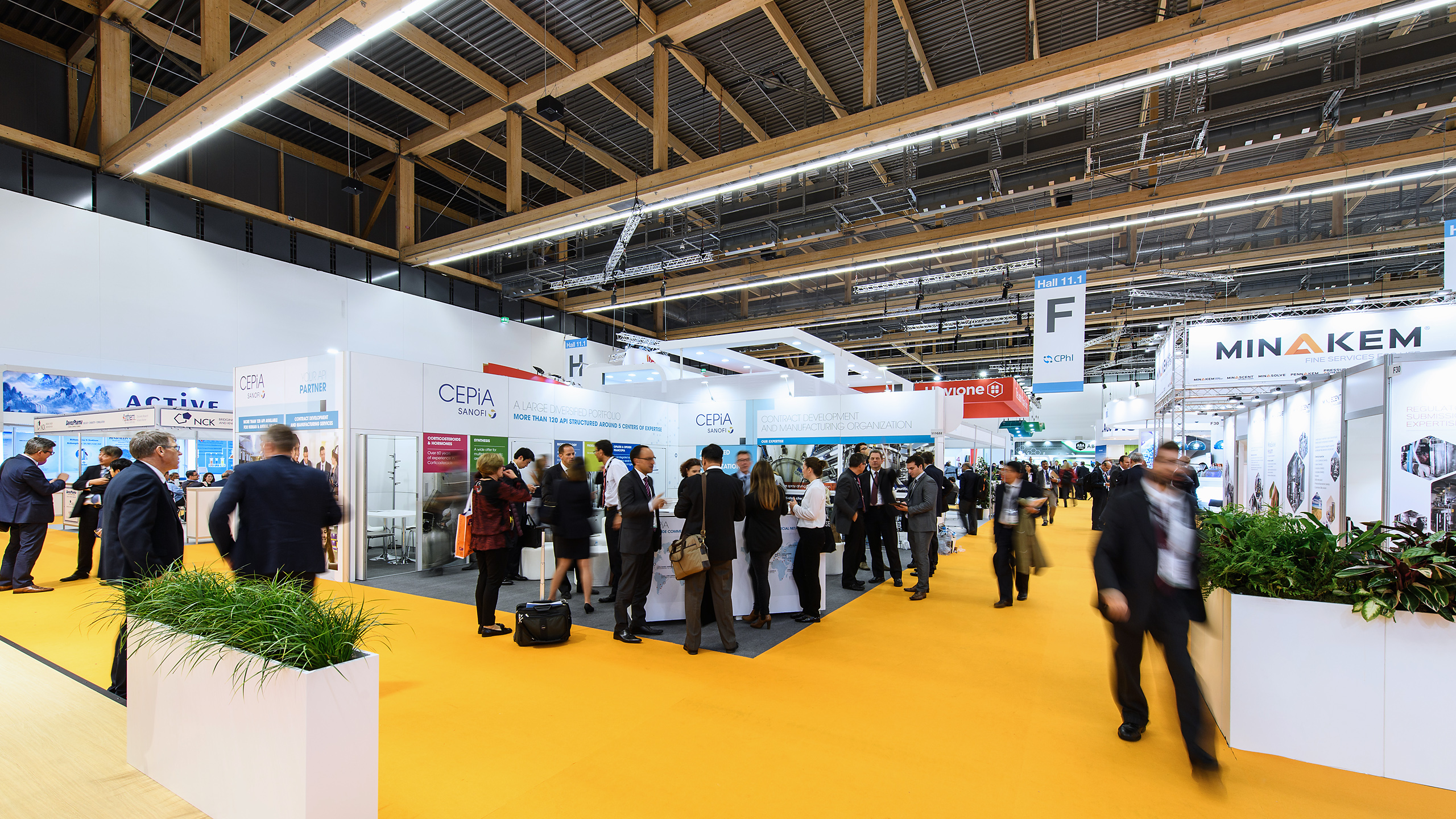 Many prominent international trade fairs swear by our locations, prime examples being the Frankfurt Book Fair, IMEX (international exhibition for meetings, incentives, conferences and other events), ACHEMA (leading trade fair for the process industry), CPhI (international trade fair for the pharmaceutical sector) and attractive consumer trade fairs. Why not benefit from Messe Frankfurt's unique advantages as well? The central location of Frankfurt, the state-of-the-art infrastructure on the exhibition grounds and the wide and flexible range of services will all play their part in making your event a success.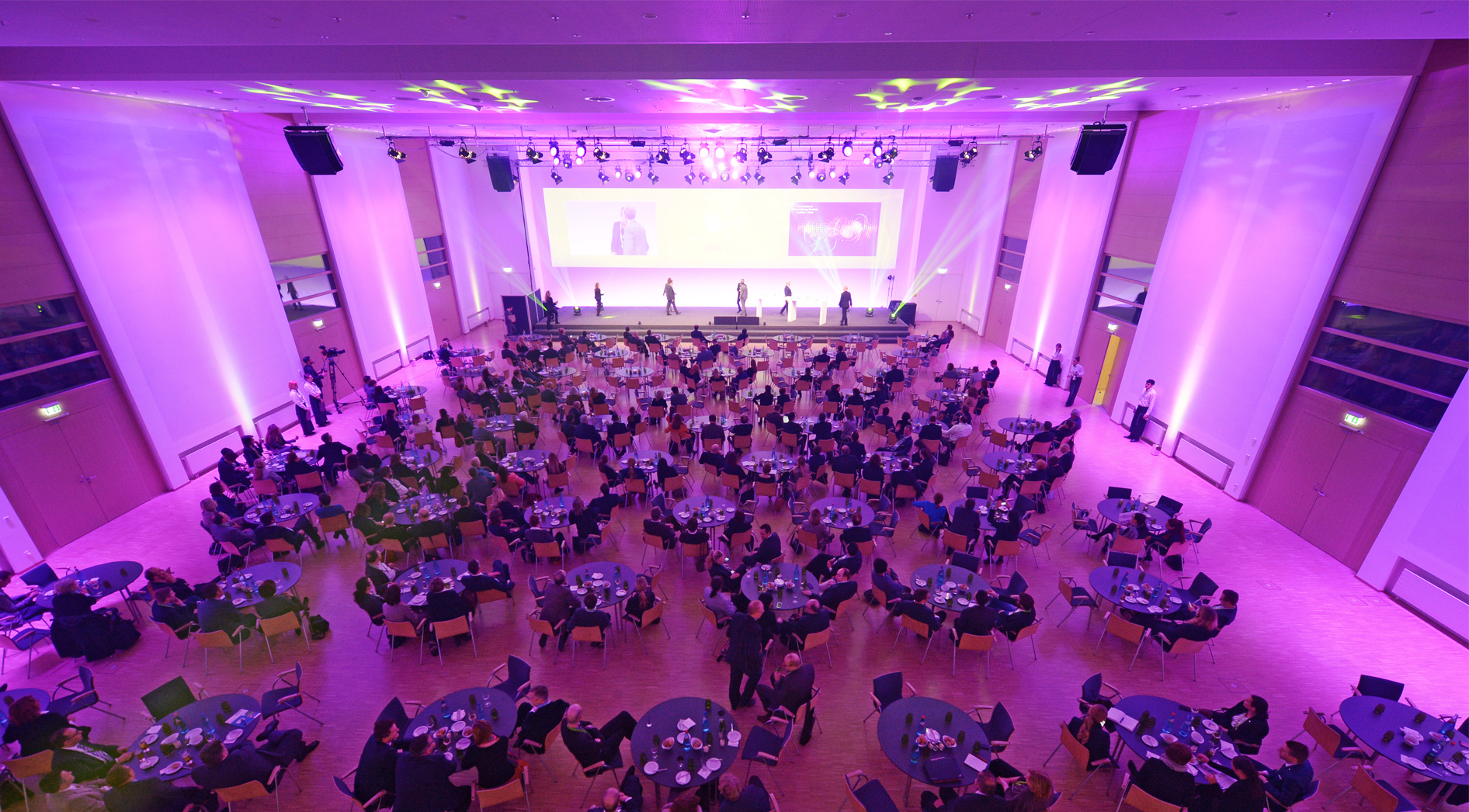 Organisers make full use of Messe Frankfurt's variable locations and customised services for a wide cross-section of events such as scientific congresses, international association conferences, AGMs, product launches, corporate events and sales conferences. Creative event ideas can be implemented without any limitations as regards space or technical feasibility. Our  team is at hand with extensive experience and a sure feel for organising complex events with minute attention to detail.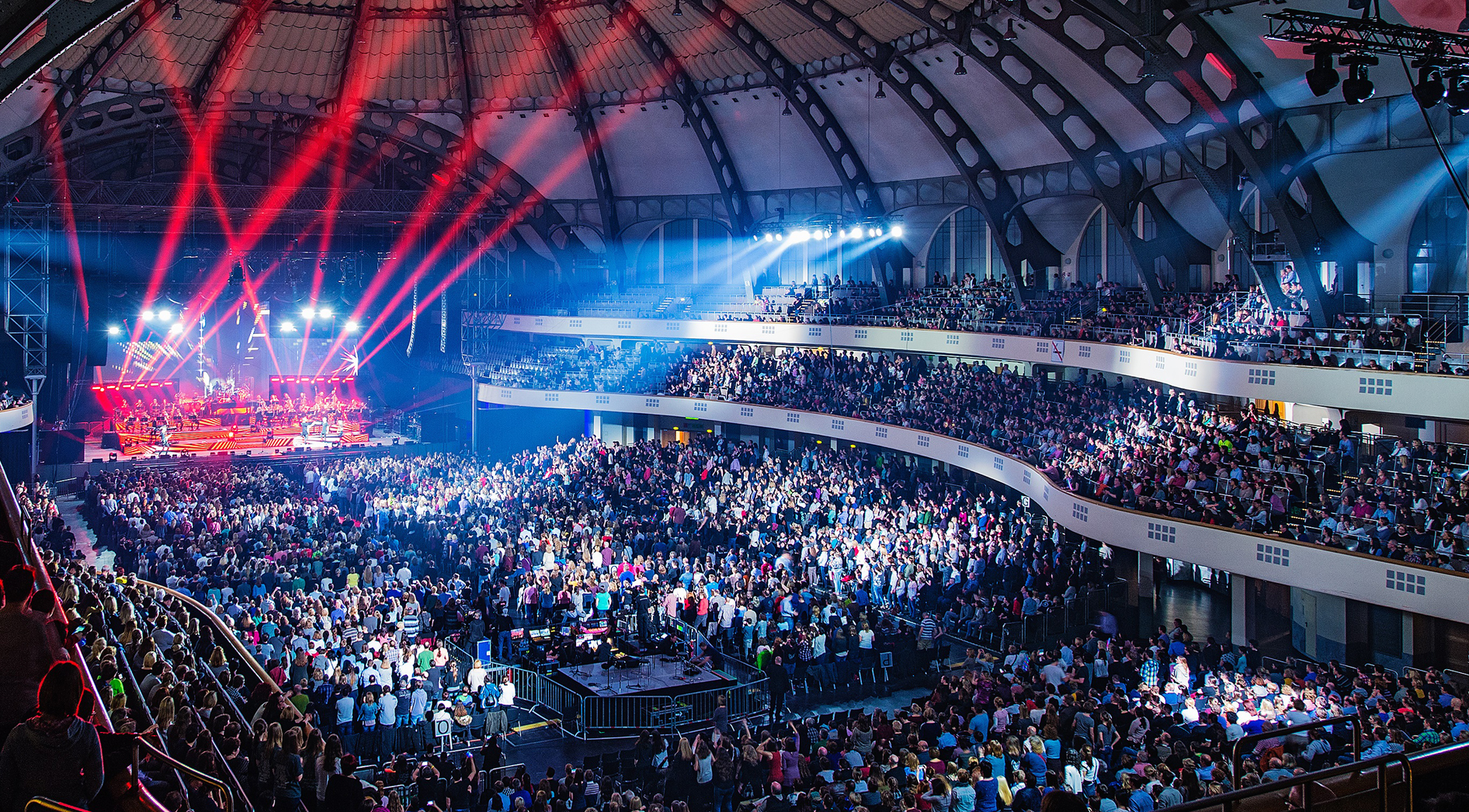 Messe Frankfurt's Festhalle plays host to global stars as diverse as David Guetta and the Red Hot Chili Peppers and to a whole host of magicians and other performers. Major sporting events like an International Horse-Riding Tournament or the Mainova Frankfurt Marathon thrive on the special atmosphere under the Festhalle dome and have been true to the century-old venue for years.
Follow Messe Frankfurt Locations via Social Media:

We would be happy to show you our locations virtually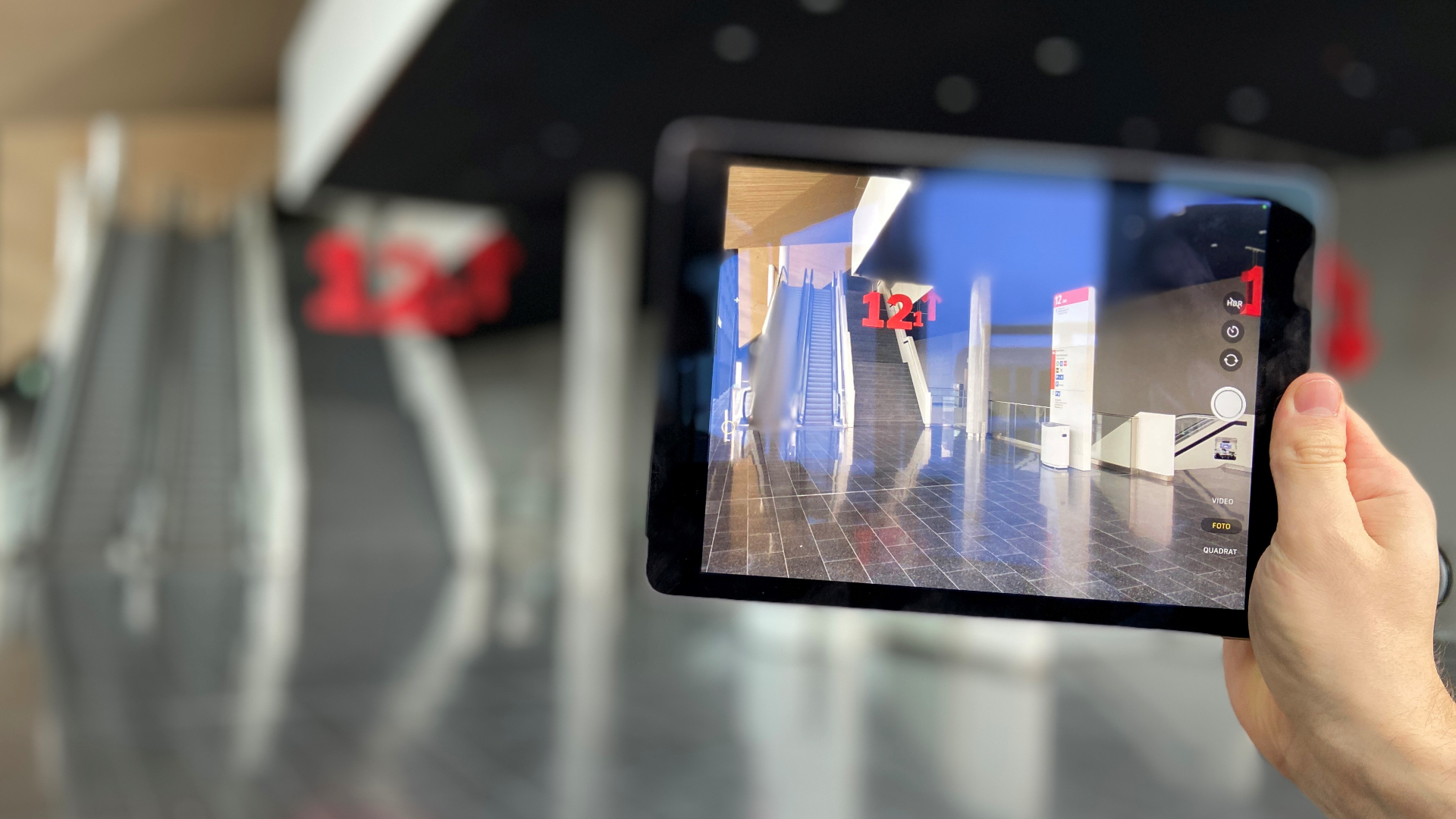 This gives you a quick and easy overview and saves your time and effort. Make an appointment and we will answer your questions about the room concept or the routing of your event in a Guided Virtual Live Tour.


Contact Sales Guest Events