The foundation stone for the new high-rise was laid on 22 February. By 2025, there will be a new office and hotel high-rise with 37 above-ground floors at the intersection of Europa-Allee and Emser-Brücke bridge: 124 metres high and directly linked to our new Messeplatz entrance.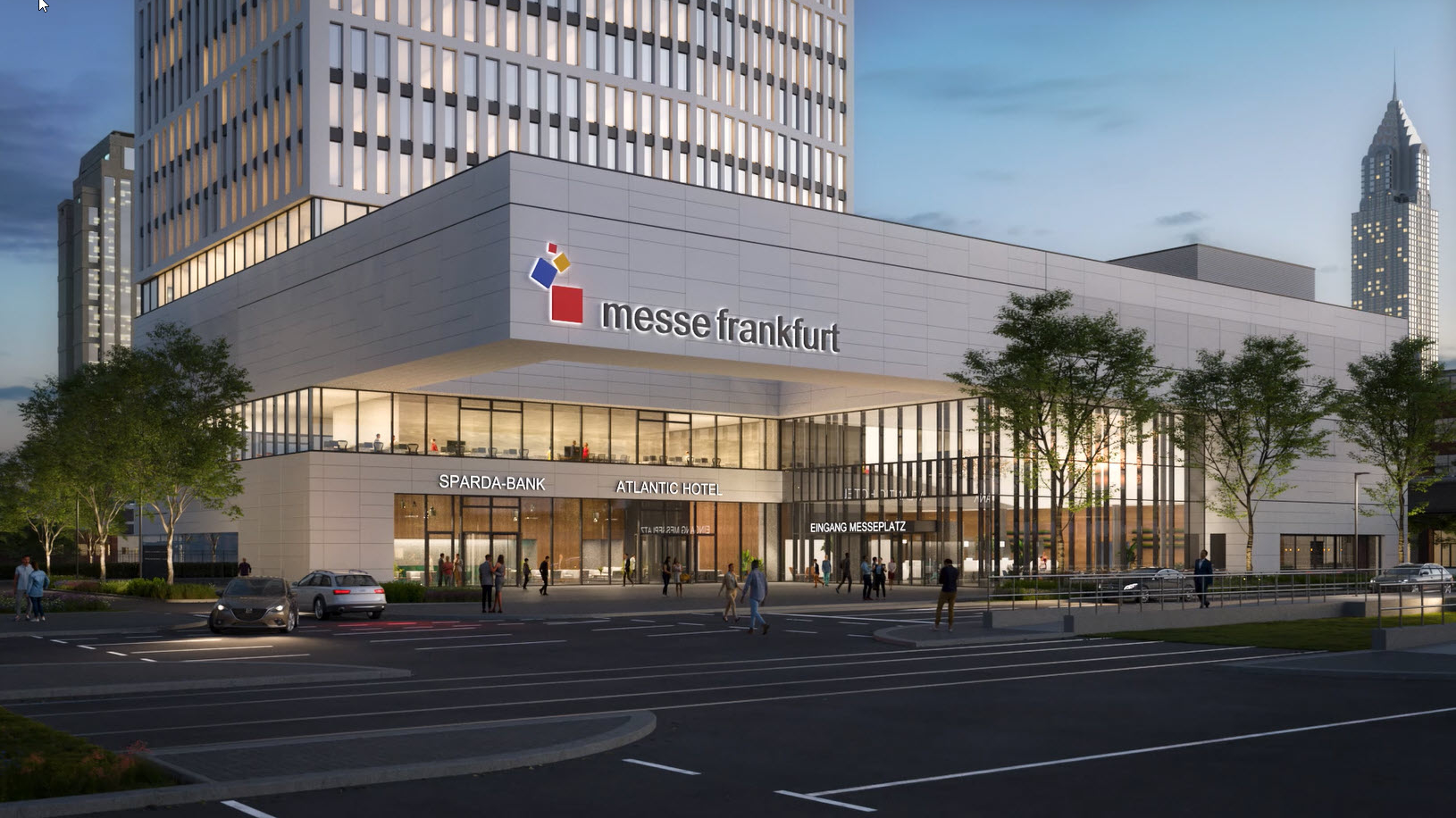 With this impressive video, the Gustav Zech Foundation shows how the new building will rise over Europa Allee in two years' time. At the end of September 2019, Messe Frankfurt and Gustav Zech Stiftung Management GmbH signed an agreement on the project development for building site 42a on Europa-Allee, directly west of the Emser-Brücke bridge. A 33-storey hotel and office building will be constructed here next to the new Messeplatz entrance.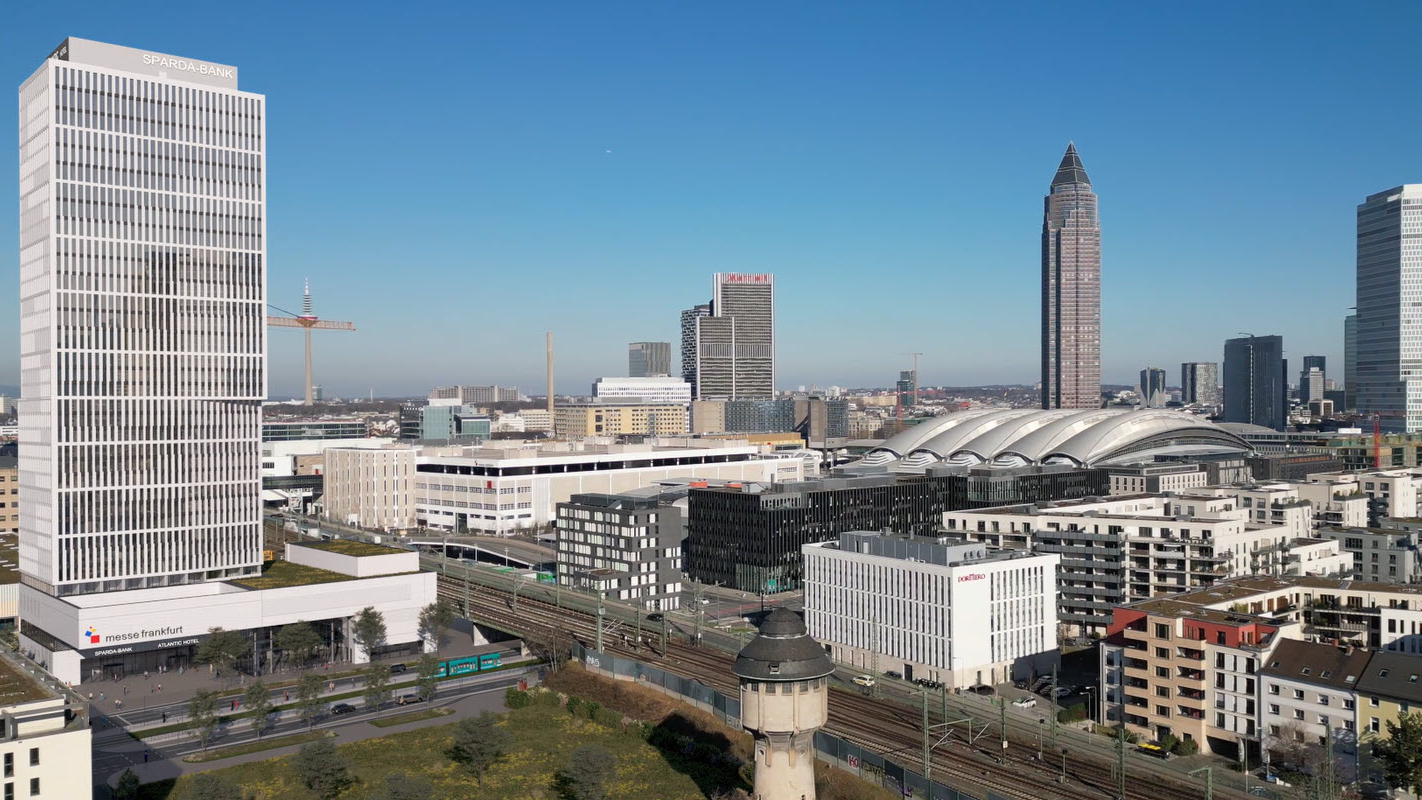 The high-rise will be built by the Gustav Zech Foundation, which acquired part of the site from Messe Frankfurt for this purpose. Right next to this, Gustav Zech Stiftung Management GmbH is also building the new Messeplatz entrance under a general contractor agreement, but this will remain the property of Messe Frankfurt.
Further information can be found on the (German only) website 'Interesting facts about the Europa-Allee-Tower'. It also provides a view of the building site via a webcam.