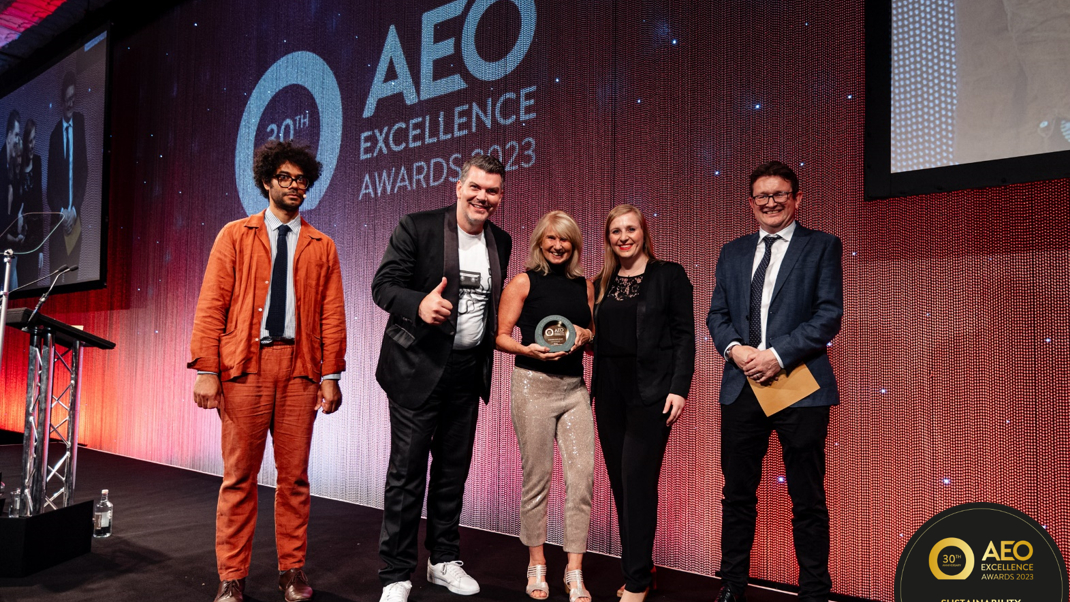 As Uwe Behm, Member of the Executive Board of Messe Frankfurt, explains: "This award underlines the transparent and professional way we deal with the key issue of sustainability when playing host to other trade fair, congress and event companies. We are proud to be singled out in this way, especially given the highly competitive nature of the event market."
The award was presented in London. Michael Biwer, Head of Guest Events at Messe Frankfurt, and representatives of his team accepted the award in a representative capacity.
The panel of judges had praise for the company's fine work, excellent statistics and long-term sustainability projects. As one of the world's leading trade fair organisers with its own exhibition grounds that also plays host to around 250 guest events every year, Messe Frankfurt has firmly established sustainability as a central pillar in its corporate strategy. With a comprehensive sustainability strategy and a long-term plan of action, Messe Frankfurt has ushered in a transformation process aiming to reduce the event industry's carbon footprint.
To press release