'Green oases' on the exhibition grounds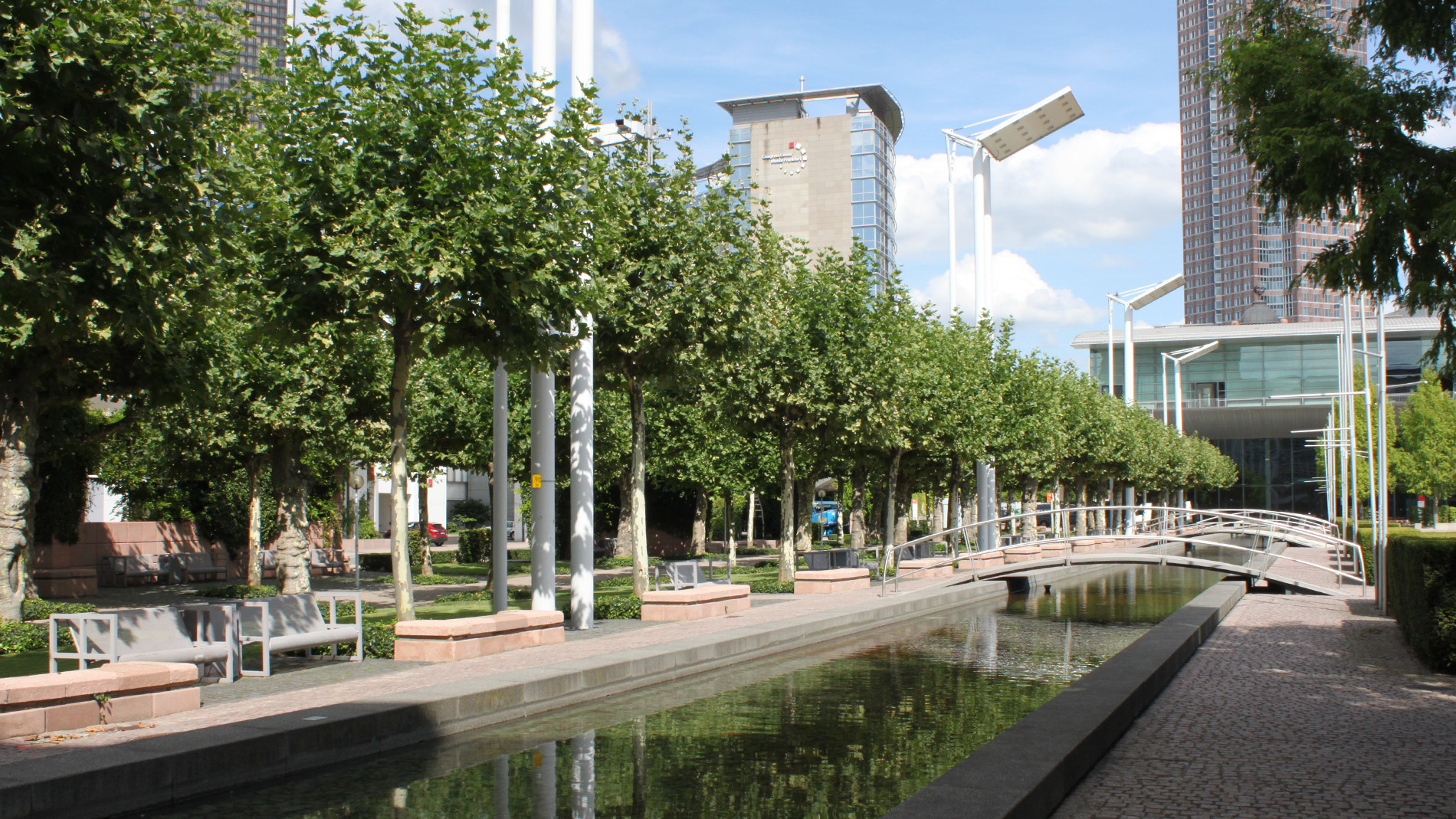 More than 40 percent of our open space is unsealed. Lawns, shrubs and around 890 trees create a pleasant microclimate. In addition to native trees, exotic species such as the dawn redwood enrich the variety on the exhibition grounds.
Messe Frankfurt's strategic orientation is determined by its sustainable business practices. You can find more information in the current UN Global Compact Communication on Progress.
Sustainability and environmental protection are also reflected in our event portfolio: