Accessing the exhibition grounds during set-up and dismantling phases
Since 2016, Messe Frankfurt's new Central Traffic Management system has offered customer vehicles optimised access to the exhibition grounds during the set-up and dismantling phases of events. For this purpose, we ask exhibitors, stand construction companies and freight forwarders to register online in advance. All you have to do is print out your registration confirmation yourself.
With the registration confirmation, you can go to the specified check-in. Please follow the signs from the motorway exit F-Rebstock (address for your navigation device: Bruno-Poelke-Strasse).
During the set-up and dismantling phase (incl. early set-up and extended dismantling), vehicles may only access the exhibition grounds through the check-in. Here, the check-in staff will check whether a loading zone is available for you. If it is, you will be given an authorisation form specifying the gate through which you can access the exhibition grounds.
Please note: In case of high volume of traffic waiting times are possible at the check-in!
Please note that only vehicles with an authorisation form will be allowed on to the exhibition grounds.
More information is available in the Check-in guide and the FAQs.
Traffic ban on lorries on saturdays

On saturdays in july and august (from 7 a.m. to 8 p.m.) there is a driving ban for trucks with trailers and trucks with a permissible total weight of over 7.5 t in accordance with the holiday travel ordinance. Frankfurt´s Road and Traffic Authority is offering a simplified procedure for applying for an exemption for Saturday, august, 27th, 2022.
You can find all the information on this in the information sheet exemption. 
Important information for your preparation
Parking spaces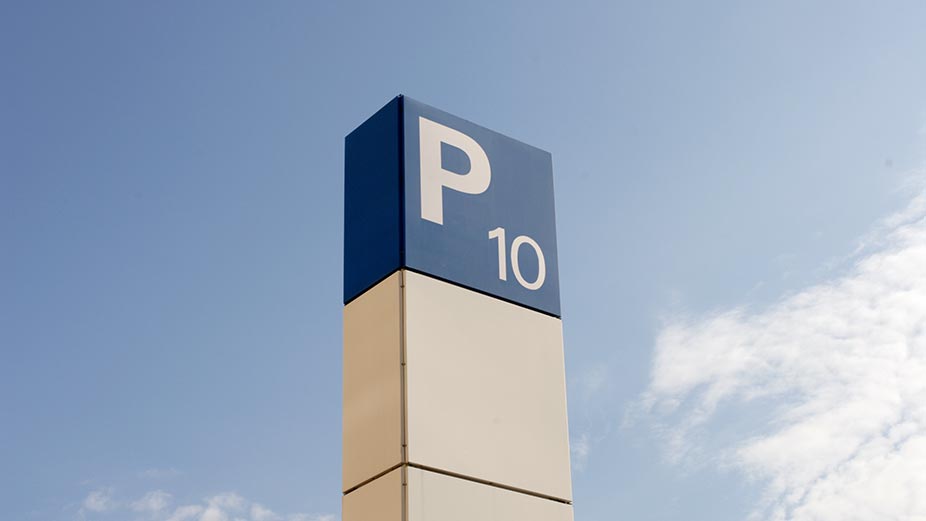 Messe Frankfurt will make an adequate number of parking spaces available to you. Please order your parking tickets in the ACHEMA exhibitor portal.
Charging stations for electric vehicles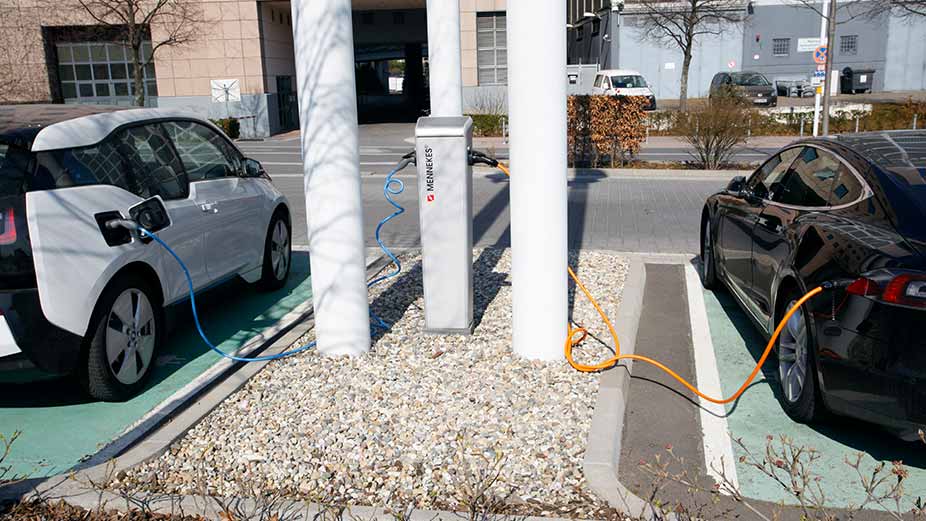 We provide charging stations for electric vehicles. All charging stations have type 2 connectors.
However, as there are only a limited number of charging stations, we would ask you to register in good time by sending an e-mail to emobil@messefrankfurt.com. 
Motorhome parking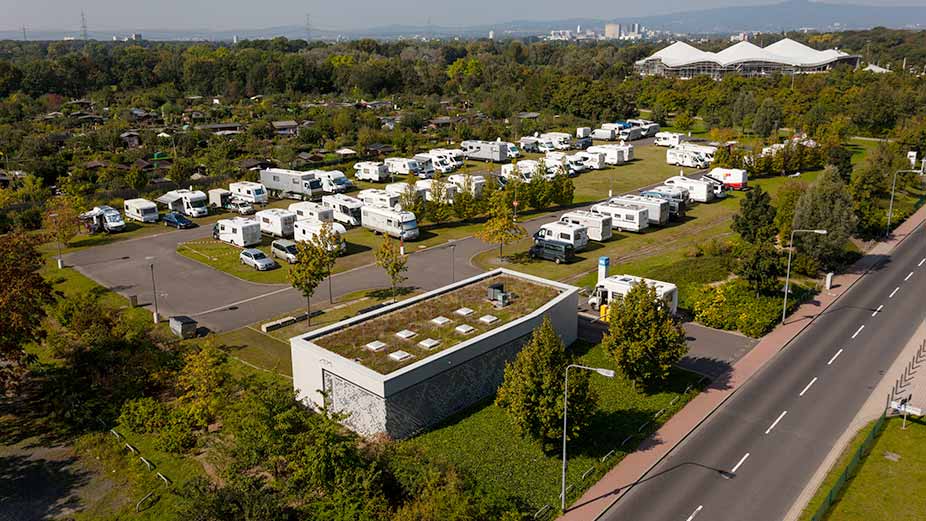 At ACHEMA, you also have the option of renting parking spaces for your caravan located next to the Rebstock multi-storey car park. There are a total of 52 spaces available. On the exhibition grounds, you will also find wheelchair-accessible sanitary facilities with showers and toilets and central fresh water and wastewater disposal. A 24-hour filling station, supermarkets and bus and tram stops are all within walking distance.
Please note that parking spaces can only be reserved for the entire duration of an event.
Reservation queries should be sent by fax to +49 69 690 59717 or by e-mail to parken.messe@fraport.de
You can find information about nearby campsites in Frankfurt here: Information on campsites in Frankfurt (via frankfurt.de)