Hybrid: The new normal. In times of social distancing we are your partner and provide the stage for your digital and hybrid event. Using our StreamingSTUDIO you can easily and professionally stay in touch with your customers. Our studio is centrally located on the exhibition ground in Frankfurt and fully equipped so you can focus on the content of your event.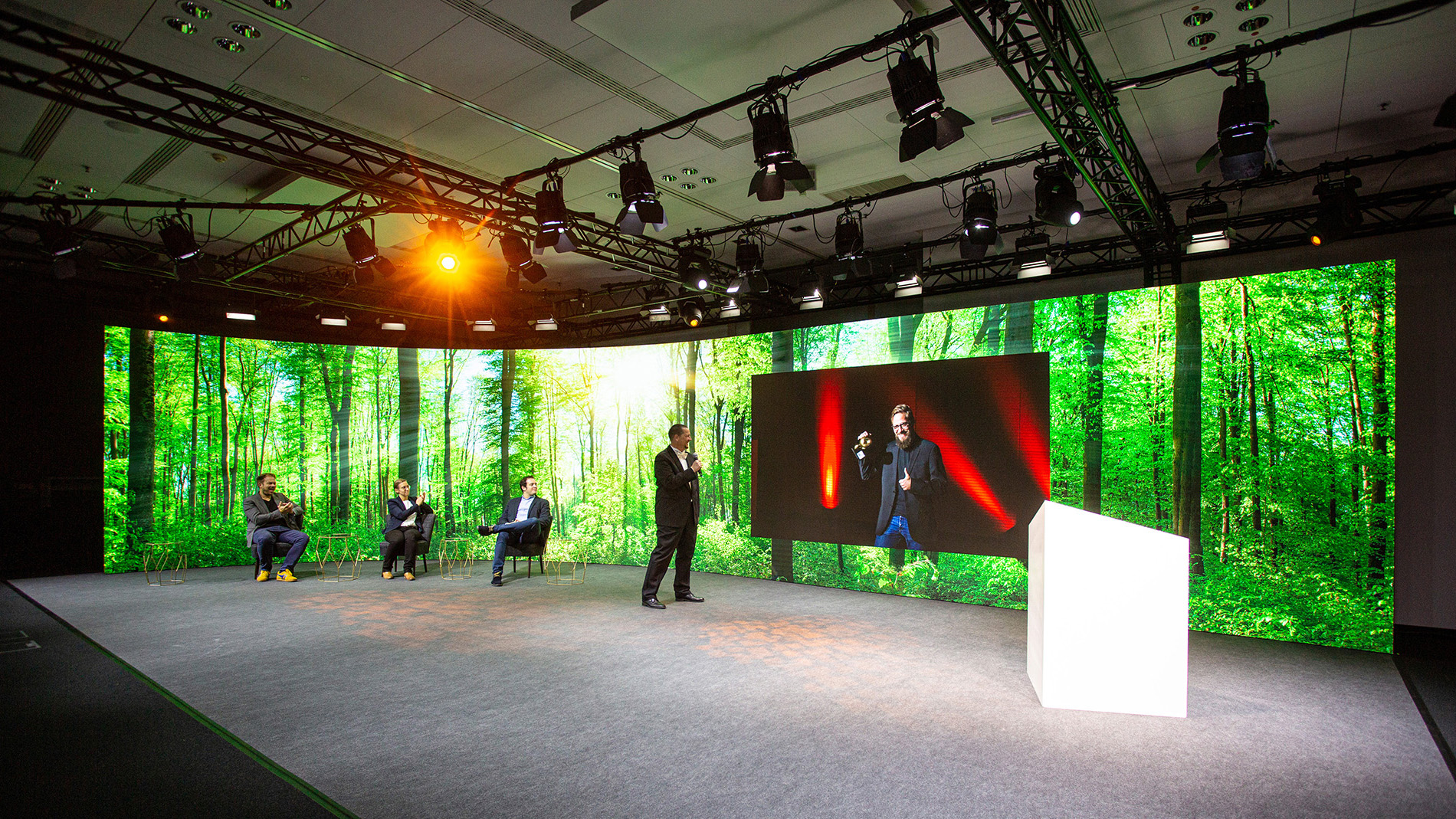 Our studio allows you to stay in touch with your customers digitally, easily and professionally. You can communicate on different platforms and increase your reach. Your customers' worldwide individual access is possible with little effort. You can also record livestreams to later use them as an on-demand version.
Whether it's a press conference, award ceremony, employee communication or product launch, our StreamingSTUDIO offers you great flexibility in designing your event.
Equipment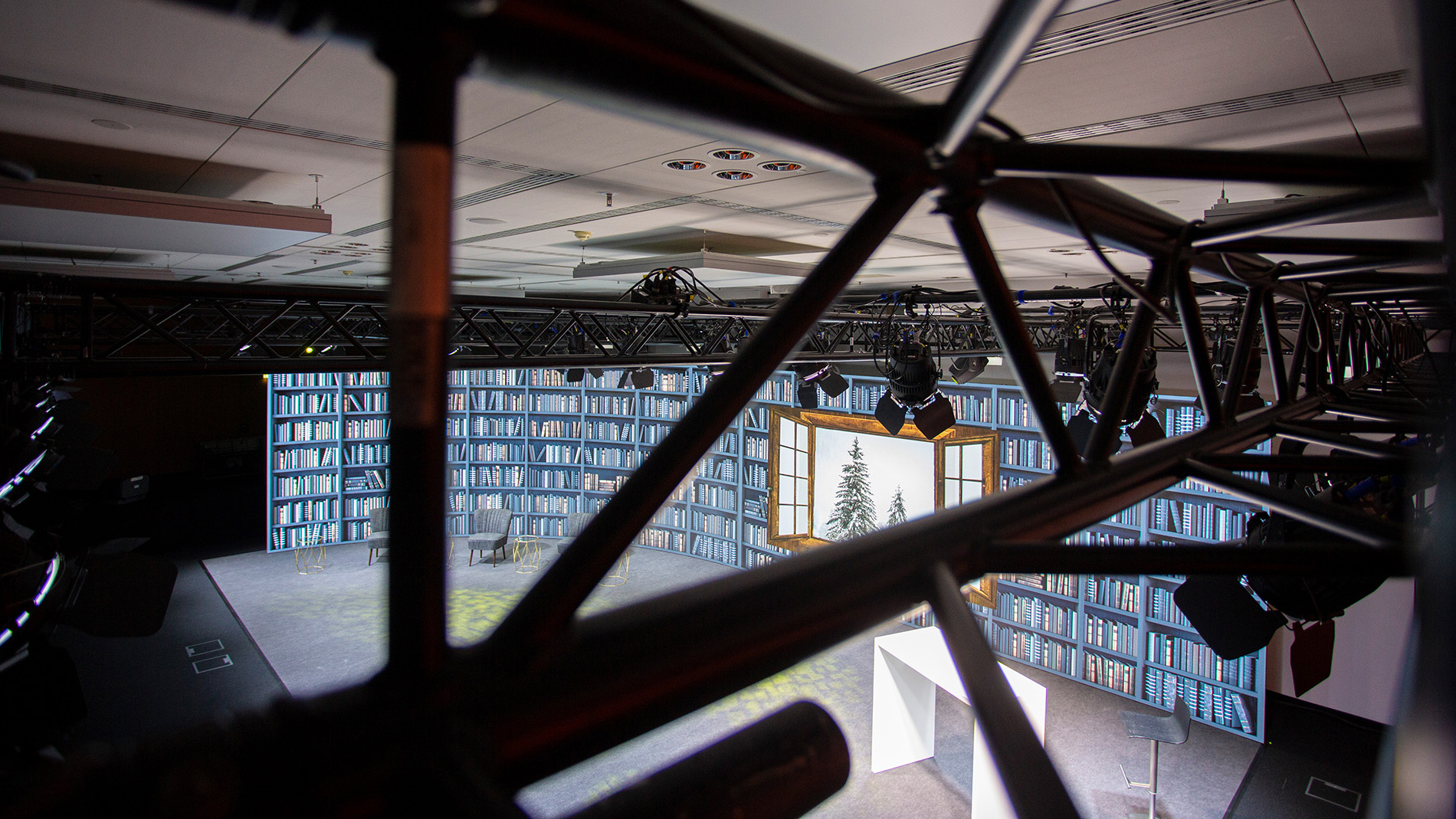 Naturally our StreamingSTUDIO is perfectly equipped for streaming:
500 sqm total area
directly on the exhibition grounds in Frankfurt
70 sqm multifunctional stage for digital events
14.5 x 3 m high-resolution LED video wall for any backgrounds
lighting, sound, video and camera technology
Control technology incl. streaming hardware
Basic furnishings
The existing basic equipment can be supplemented as required and adapted to your individual needs. In addition to the stage, other rooms are also available.