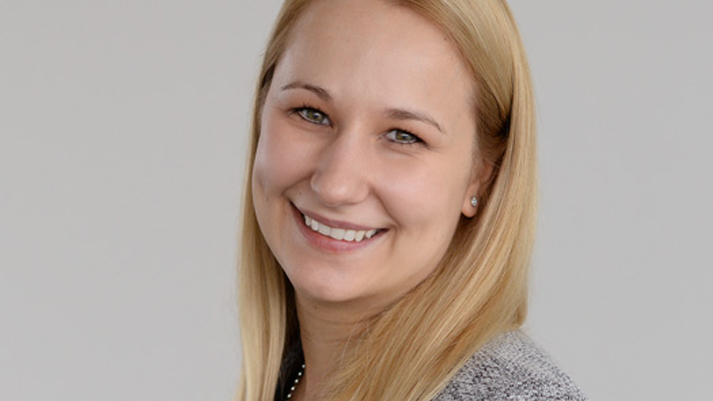 To start on a personal note, how long have you been part of the Messe Frankfurt team?
Nadine Deutscher: I have been with Messe Frankfurt since 2019. After training as a hotel administrator, I worked in Convention Sales at various hotels and as a project manager in one location. Even then, my main focus was always on event planning. Now, as Project Manager Congresses, I am in charge of guest congresses and conferences at Messe Frankfurt locations – this covers everything from planning and running events to billing customers.
While it was briefly possible to hold events (subject to hygiene requirements) in the third quarter going into autumn 2020, this has now been banned again here in Germany. How do the ever-changing conditions in the pandemic affect your customers' requirements?
Nadine Deutscher: A professional hygiene concept plays an important role across the board, as does the ability to ventilate closed spaces effectively. Here at Messe Frankfurt's locations, we have a comprehensive concept and state-of-the-art ventilation systems in place. We are in close contact with the authorities and constantly bring the individual necessary measures in line with the latest pandemic developments.
More about the protection- and hygiene concept
At the moment, organizers are looking for a suitable location for virtual productions – often at very short notice – and are particularly taken with our flexible spaces and the excellent data transmission rate that permits multiple streamings at the same time.
For streaming productions planned at very short notice, we also offer for example a streaming studio via our Group-owned trade fair construction specialists Fairconstruction – an all-round solution with 500 m² of space and a large LED wall. This is where, among other things, the German Convention Bureau held its Future Meeting Space Presentation and the German Design Award 2021 was presented.
More about the production of streams
Kap Europa in particular stands out as a top location for virtual events during this time. What exactly is it that sets Kap Europa apart?
Nadine Deutscher: Kap Europa offers plenty of space in expansive foyers and 14 conference rooms. Each of these rooms can be used flexibly as a large streaming studio or even a small one.
Our services are another major factor in our favour: thanks to our fast fibre-optic connection, we can provide any kind of bandwidth even for large streaming events. In January, for example, DekaBank held a total of eight streaming events here within the space of three weeks. The web studios were installed specially in our rooms. Our technology service provider Gahrens + Battermann put together suitable media technology packages and our Group-owned exclusive caterer Accente was at hand to provide the crew with a range of snacks adapted to hygiene regulations.

And your outlook for 2021?

Nadine Deutscher: The situation remains a volatile one but I still have a positive outlook for the year ahead. We have received many requests for virtual, hybrid and also live events. Depending on how the pandemic develops – and, in turn, on what is permitted by the authorities – customers decide at very short notice whether to hold events. We try to support our customers as flexibly as possible during this time, which is difficult for all of us. On a purely personal note, it is exciting for me to learn more about staging virtual events and to build on my expertise. But most of all, I am looking forward to the first live events, with plenty of participants and plenty of life in our locations again.

The interview took place on 15 March.