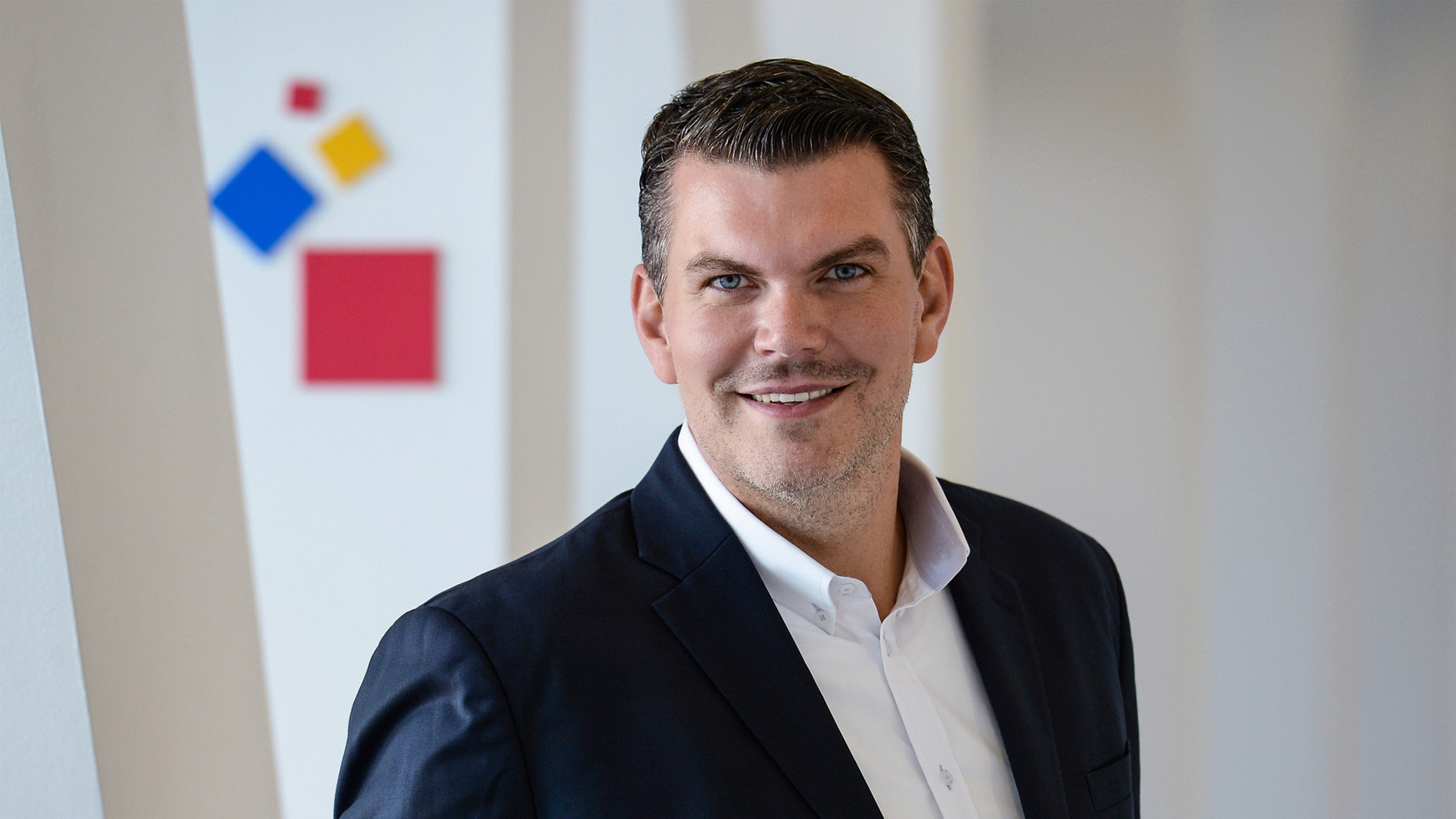 How long have you been part of the Messe Frankfurt team?
Michael Biwer: Since October 2000, I have had ties with Messe Frankfurt via a Business Administration degree at Baden-Württemberg Cooperative State University (DHBW), where I majored in Trade Fair, Congress & Event Management. After graduating, I held various sales positions at Messe Frankfurt. Here, the portfolio ranged from an ISH China event (sanitation, heating and air-conditioning trade fair) and Light+Building (world's leading lighting and building technology trade fair) to IFFA (leading international trade fair for the meat industry) and finally to Prolight + Sound (trade fair for services and technology for the entertainment sector).
Following this, I was also Responsible Director for Prolight + Sound for six years, focusing mainly on strategic conceptual development. In August 2016, I was appointed Group Show Director for both Prolight + Sound and Musikmesse. As well as these two events at our Frankfurt base, this included strategic responsibility for the brand worldwide with trade fairs in Moscow, Dubai, Shanghai and Guangzhou.
Effective 1 January 2020, I changed sides, so to speak – from strategic trade fair organisation to marketing international locations. This is because, as Vice President of Guest Events, it is my job to secure guest events to optimise Frankfurt's capacity as a trade fair location and, in turn, the capacity of Messe Frankfurt's exhibition grounds. Here, my new customers include organisers of both German and international trade fairs, congresses and events – both from the B2B and B2C sector.
What would you say are the attributes that characterise Michael Biwer?
Michael Biwer: I am a team player. This is true across the board – with my teams and with our customers. Active listening, creative thinking and then working towards solutions. Because there is always a solution! Setbacks motivate me. Because then you really have to analyse the situation and forge ahead with new energy.
How is Messe Frankfurt's guest event business looking at the moment?
Michael Biwer: Just like all other trade fair companies and organisers around the world, COVID-19 has led us into new, very unfamiliar waters. What we need to do now is to get a handle on the situation and emerge from this crisis stronger than ever. This is why we are not only focusing our attention on postponing and rescheduling events. Rather, we are also concentrating on coming up – as quickly as possible – with new concepts for holding events on our exhibition grounds again while complying with legal requirements. Even though video calls are now a fixture of everyday business, they will not replace face-to-face interaction and live emotions!
A cautious look into the future from your current perspective:
Michael Biwer: The event sector is planning for the future. We can see this from the many requests and interesting talks with our customers. We have no doubt that digitalisation will also have a role to play in the long-term future. Hybrid formats will also be more common, establishing themselves as a flexible standard module and possibly bringing about lasting changes in certain established event formats. This remains a stimulating development – a future towards which we are working together with our customers. However, we are already fully equipped to deal with many things, such as multiple events taking place on our exhibition grounds at the same time. Here, we not only offer the necessary flexibility as regards space but also the exact infrastructure for any format.
The interview was held on 2 June 2020.
Current Guest Event news: Frankfurt exhibition grounds get back to business