If you are a film producer or photographer looking for an exciting backdrop for your production, then please do not hesitate to contact us. We will be happy to assist you.

What kind of unique settings do the Frankfurt exhibition grounds have to offer? Here are just a few ideas:
An expansive exhibition grounds with attractive, green outdoor locations
Different parking levels with a direct view of the skyline
The Rebstock multilevel car park in the Rebstock site in Frankfurt
Size meets diversity – with our eleven versatile trade fair halls.
The Festhalle offers historical charm and an impressive glass dome.

The generously proportioned Forum combines elegance and functionality with its elliptical glass structure.
The gate in the west – our Portalhaus – has an entry hall that is 26 metres high with an impressive view from the rooftop terrace.
The covered Via Mobile moving walkway extends for over 1.5 kilometres, connecting the east and west sections of the exhibition grounds.
The Galleria in the west of the exhibition grounds, which combines transparency and style.
Impressions of Messe Frankfurt's exhibition grounds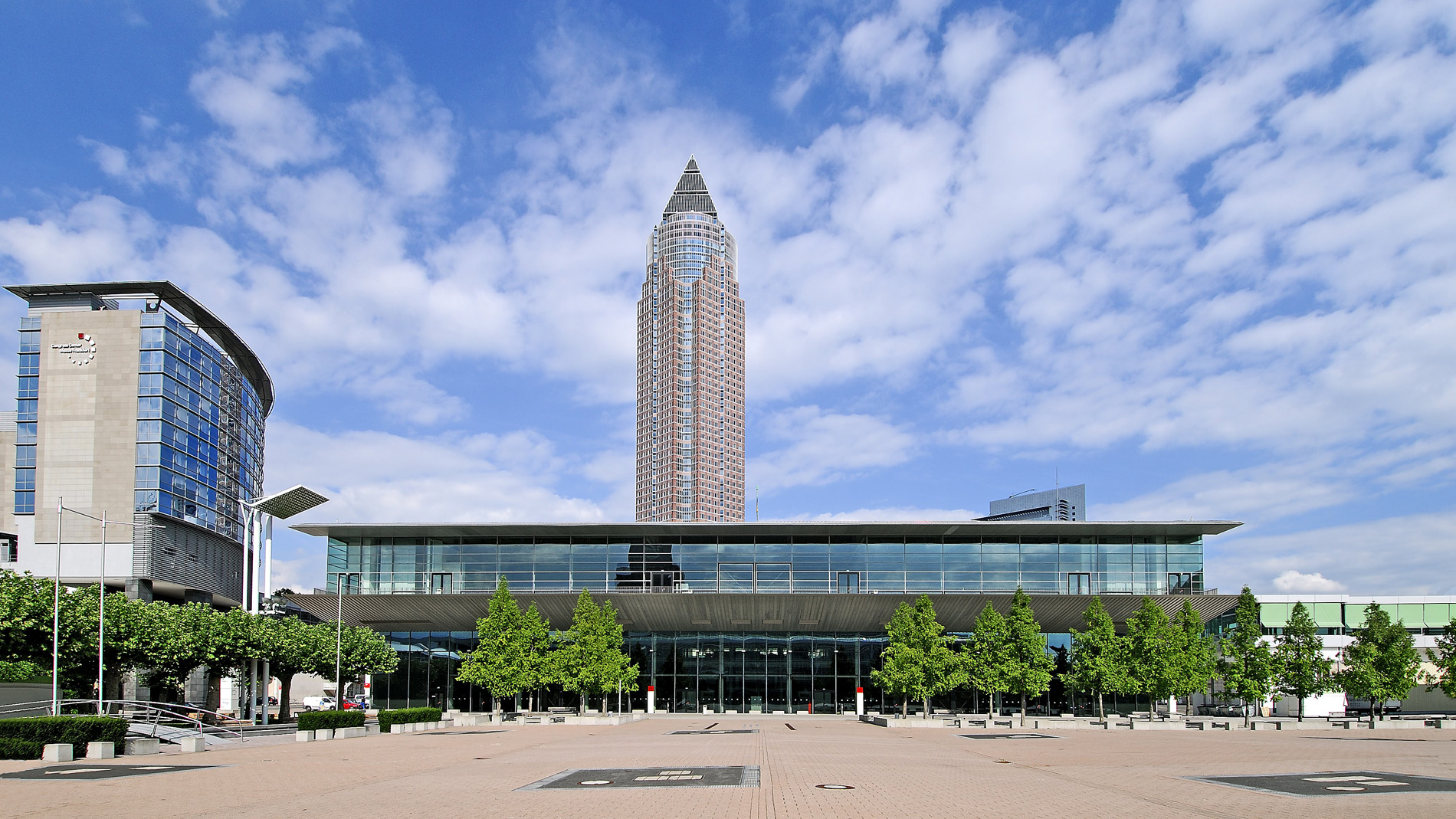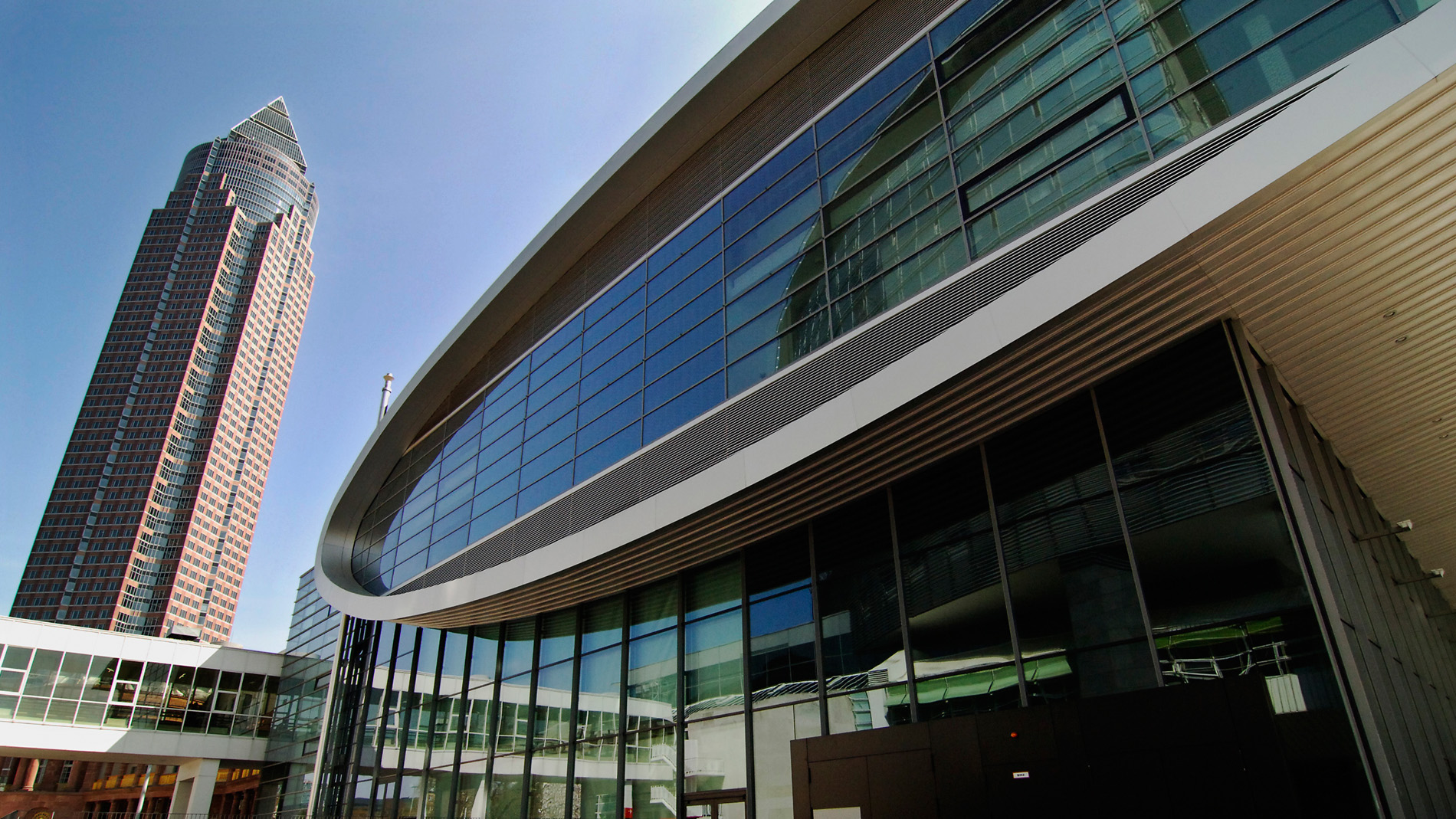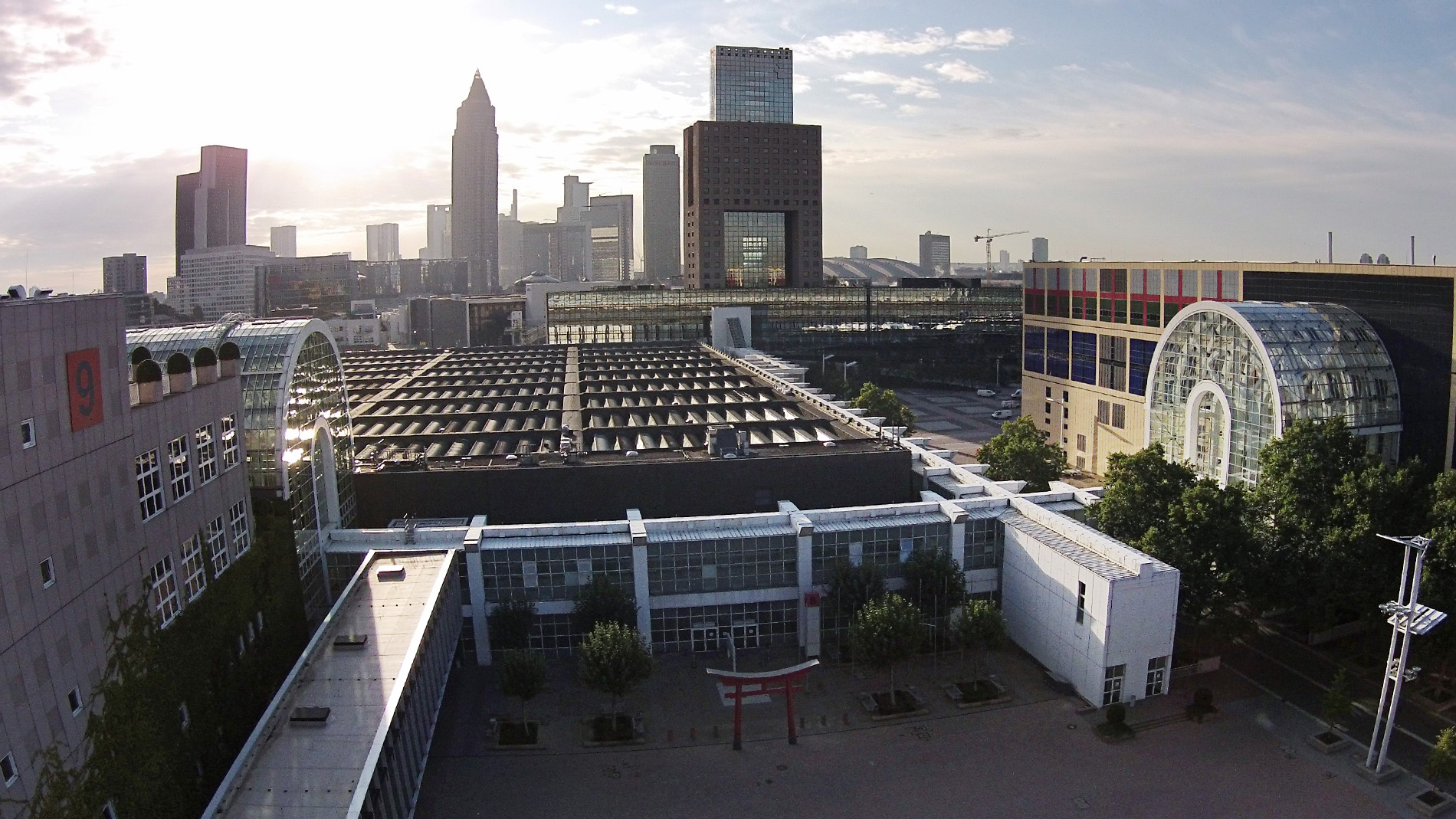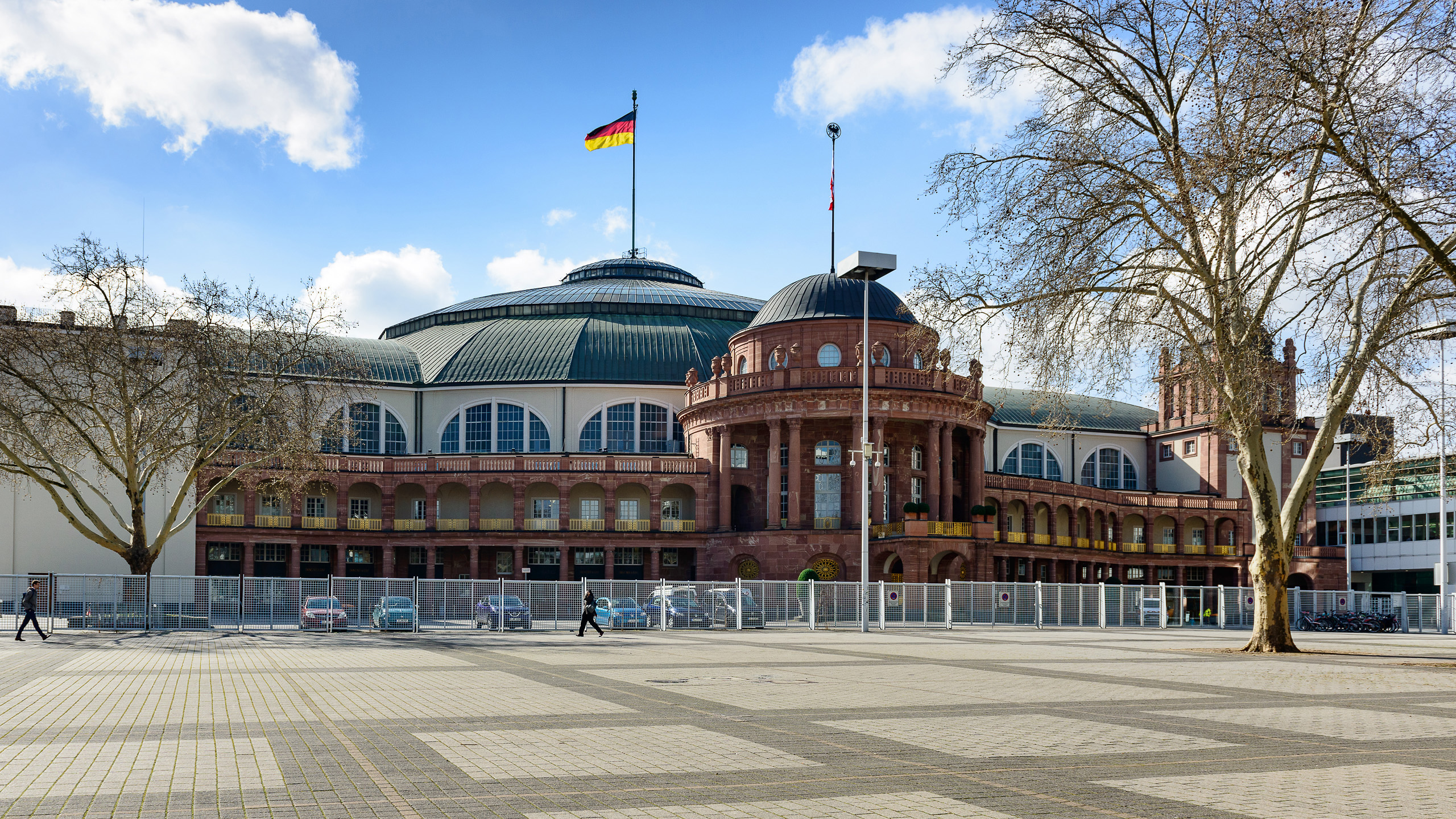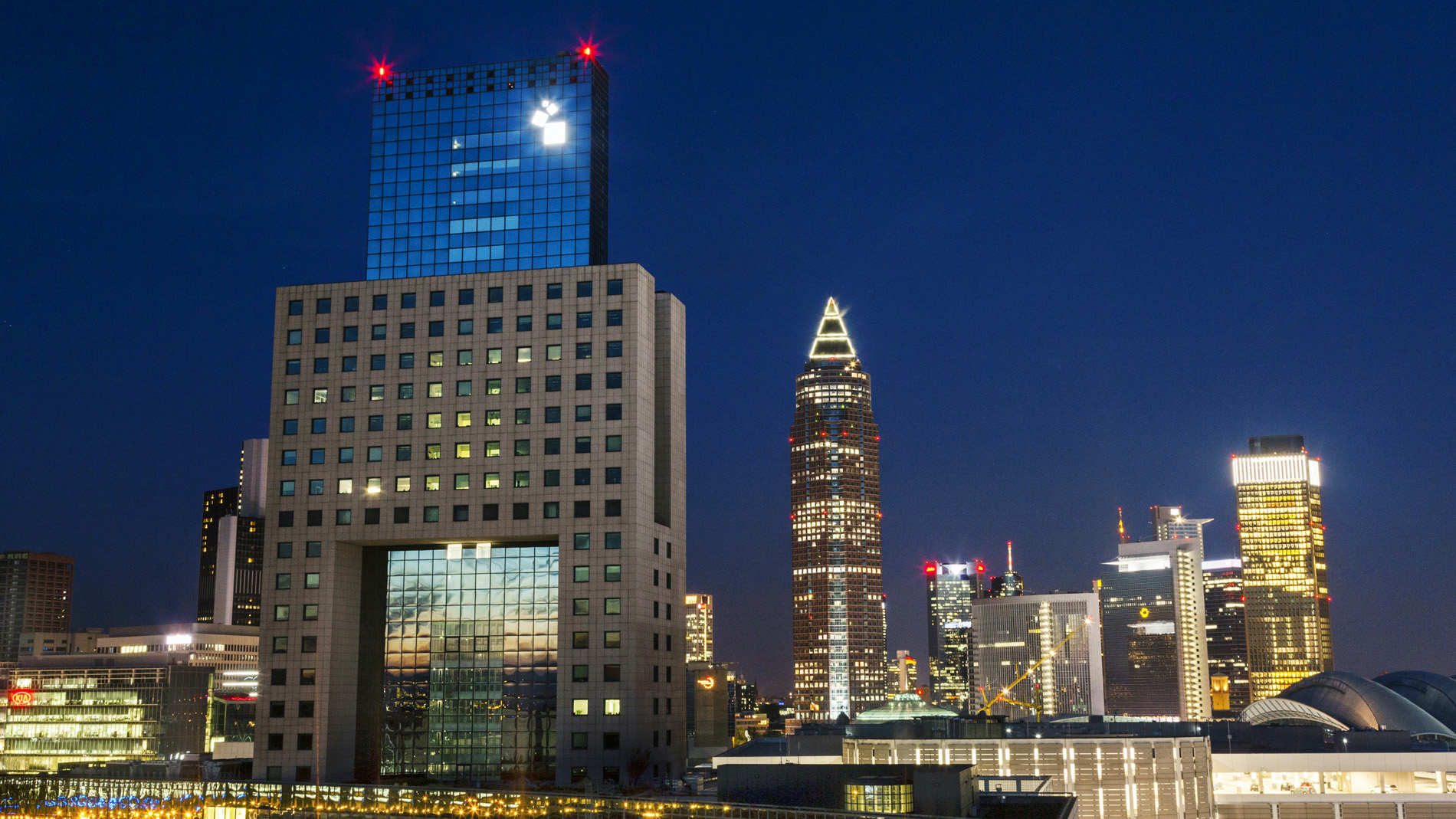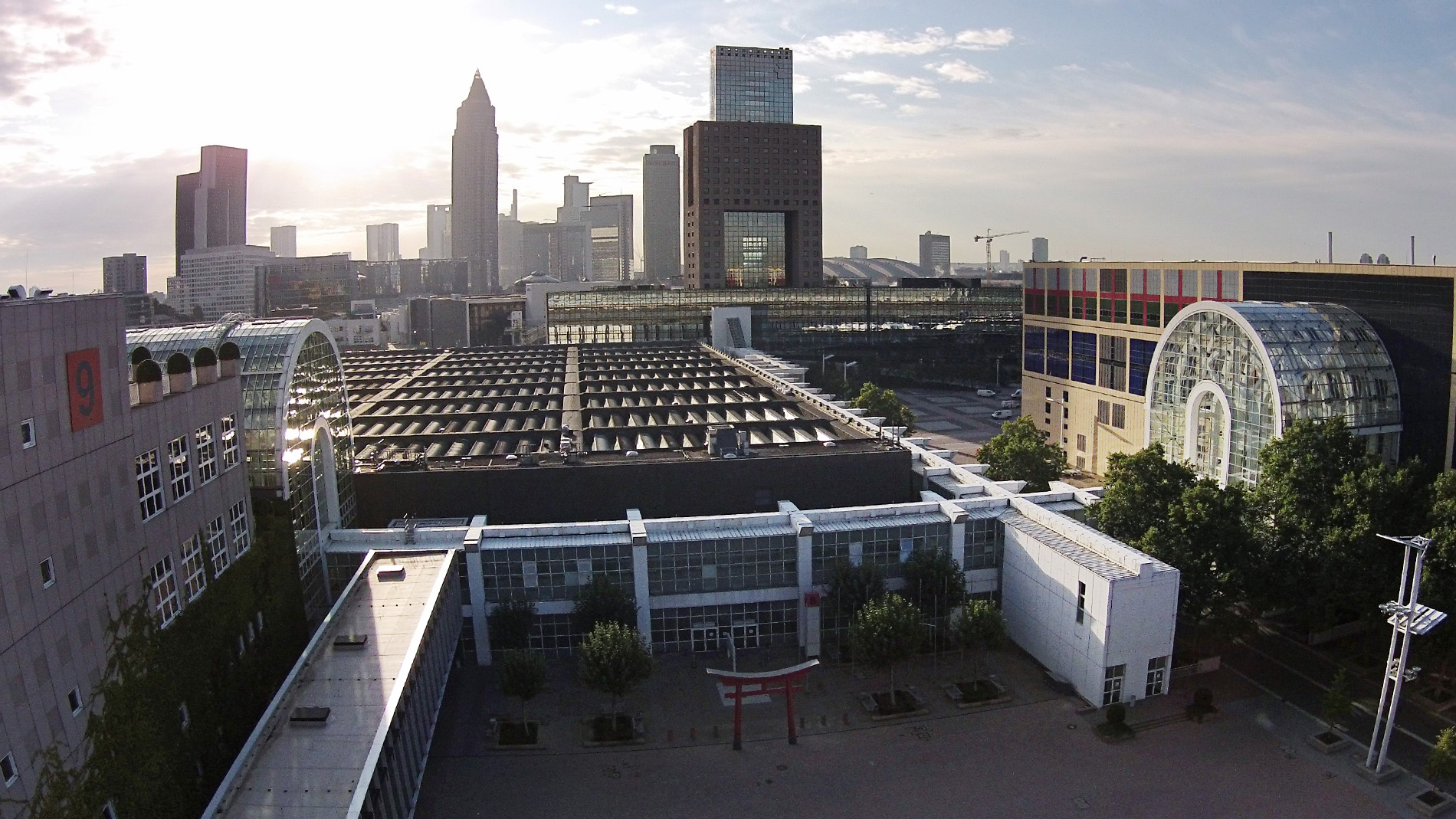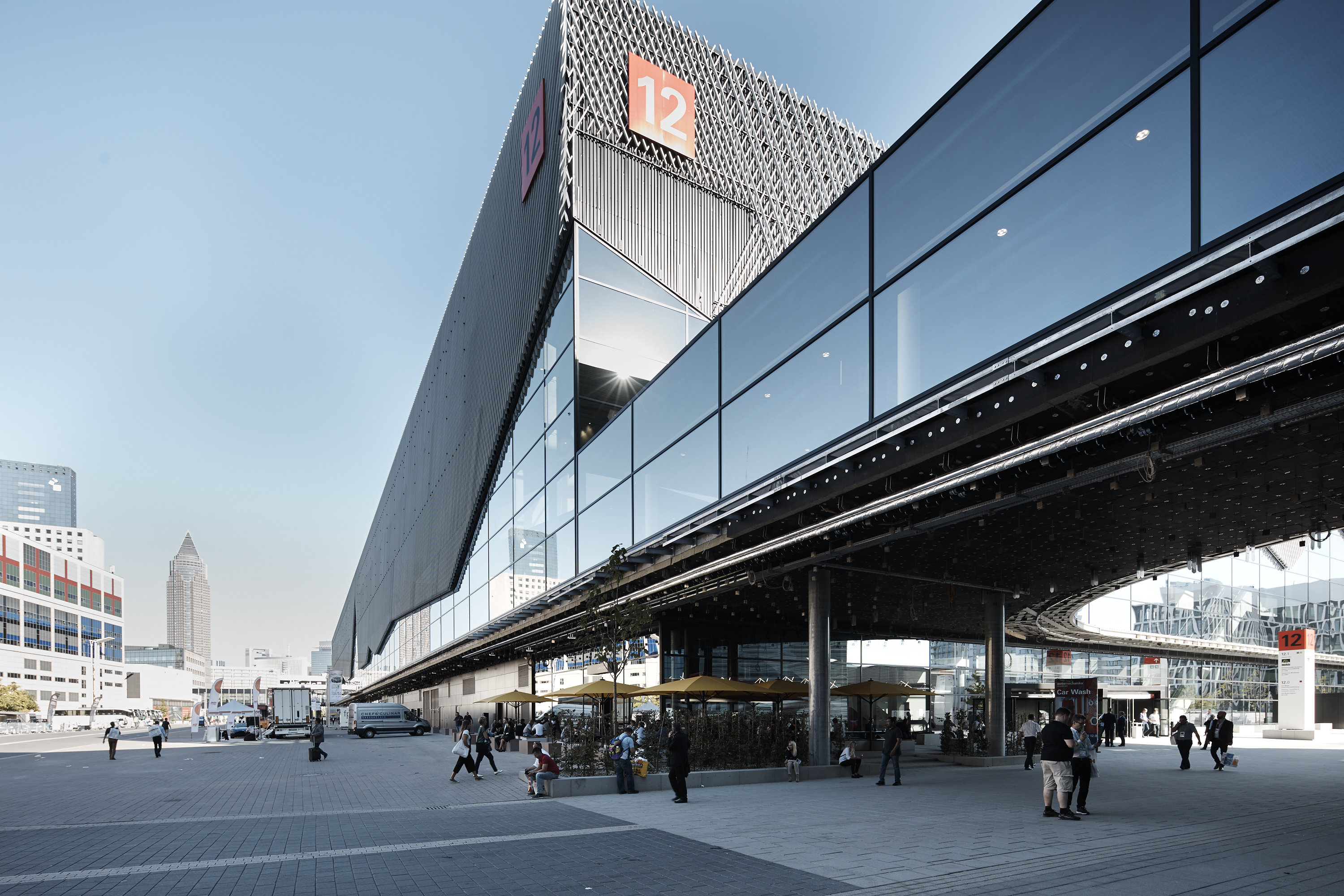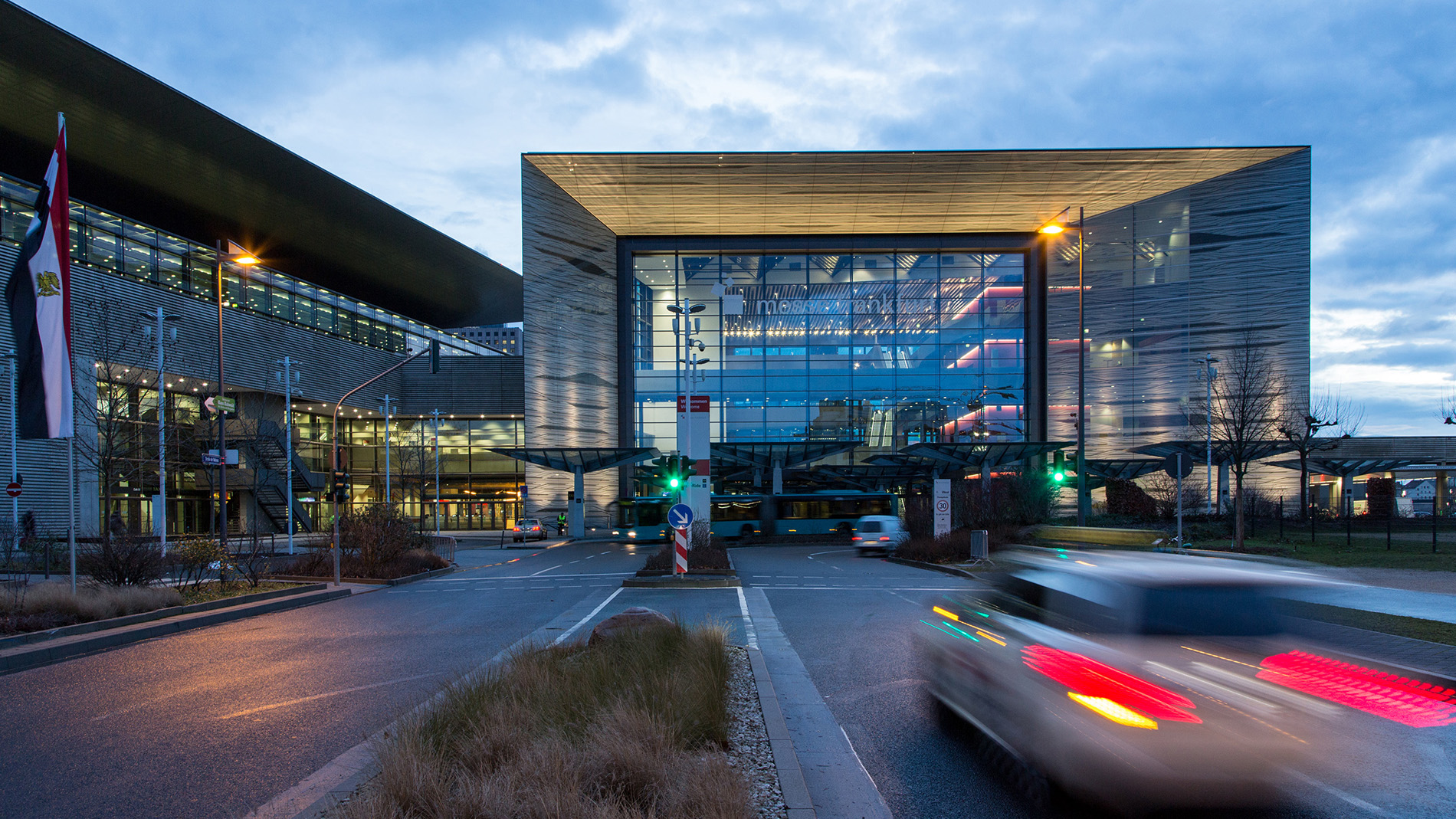 Important information about your day shooting photos or film footage:
If you are interested in shooting photos or film footage at Messe Frankfurt and are ready to set the wheels in motion, you can find important information here that will help you in your preparations:
Photography and filming during trade fair times
Please note that photography and filming are only permitted on the Frankfurt exhibition grounds at times when no events are being held. If you have been commissioned by an exhibitor to take photos or shoot film footage at one of our trade fairs, please contact the Messe Frankfurt team responsible for organising the event.
Recommended procedure
A telephone call before the project begins can clarify questions and speed up the remaining procedure. Alternatively, you can use the contact form on this website. For the photo and film permit itself, we require a written application with an invoice address, a rough storyline, the preferred time schedule and the intended shooting/filming locations.
Contracts
We provide a permit in the form of a contract for all kinds of photography and filming. You will also need to have a liability insurance policy with coverage of at least EUR 50,000.
Time limits
Generally speaking, permits are valid for a period of five working days. However, this can be extended in the case of more complex requests, such as those involving expert consulting. Trade fair times (incl. set-up and dismantling) may not be affected.
Prices for photo shoots and film sessions
| Location | Full day's filming | photo shoot |
| --- | --- | --- |
| Outdoor area of the exhibition grounds, Rebstock multilevel car park | EUR 2.500 each | EUR 750 each |
| Portalhaus, Galleria, Forum | EUR 2.500 each | EUR 750 each |
| Foyers, Via Mobile | EUR 1.600 each | EUR 400 each |
| Halls 1, 4 , 5, 6, 8, 9, 10 | EUR 2.500 each | EUR 750 each |
| Halls 3, 11, 12 | EUR 3.500 each | EUR 1.000 each |
| Festhalle   | EUR 5.000 | EUR 2.500 |
| Kap Europa | Upon enquiry | Upon enquiry |
| Fixed co-ordination fee for non-standard requests | EUR 200 | EUR 100 |
VAT at the statutory rate will be added to the prices quoted and incidental costs charged separately. The prices for half-day sessions are available upon enquiry.
Application for a permit for filming or a photo shoot

Please fill out our application form here: