The world of consumer goods is changing, lifestyles and trends are making their mark internationally. A dense web of commodity flows and supply chains stretches across the globe. We have found the answer to current demands and are moving offensive into the future: since 2023, the successful Ambiente, Christmasworld and Creativeworld trade fairs will take place at the same time.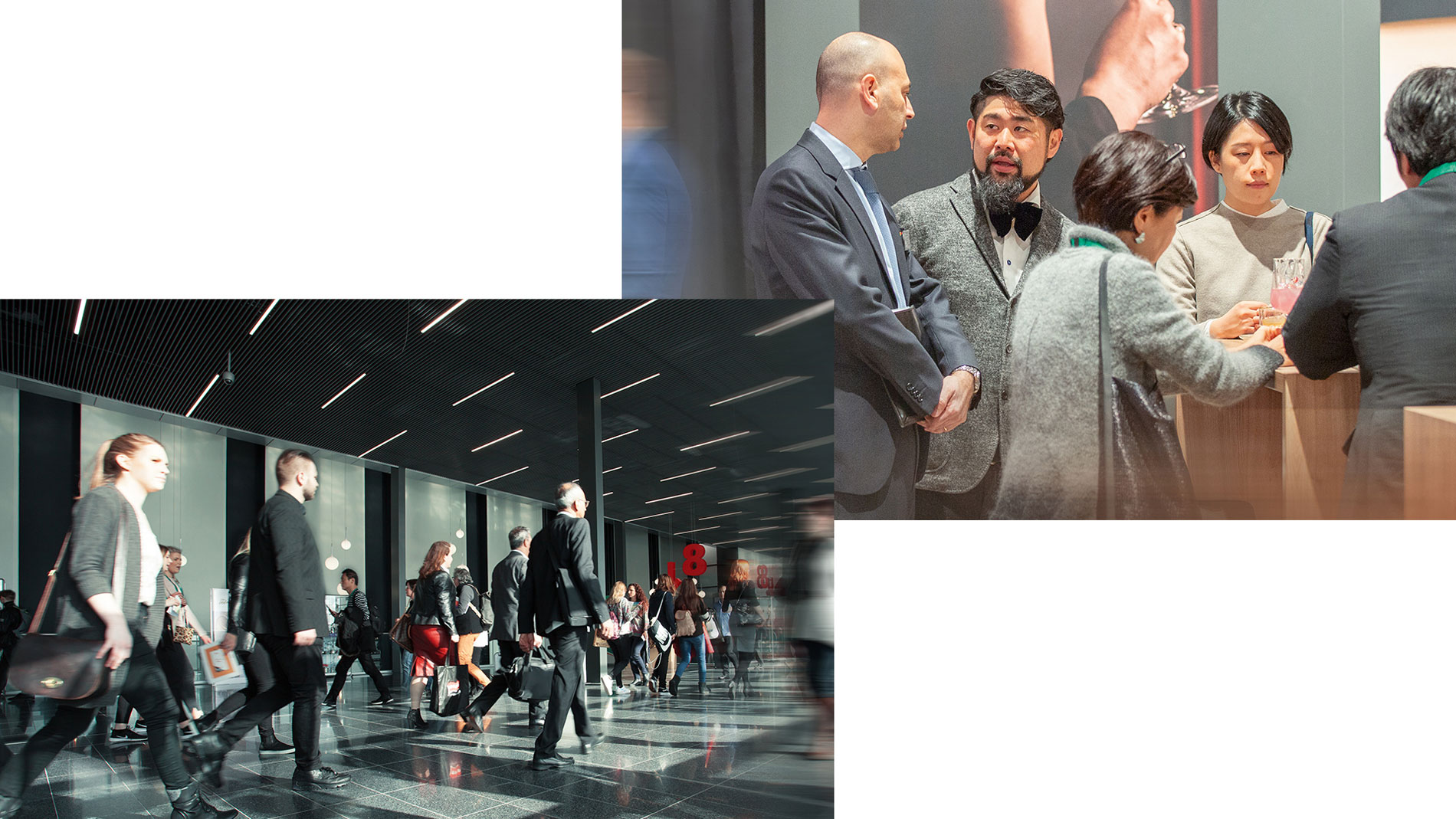 Perspectives that create diversity
Together, we are redefining the decisive coordinates, connecting market players and trade more intensively. Frankfurt becomes the centre of the international ordering season, strengthens synergy effects and efficiency for all participants and the one, comprehensive inspiration, ordering and networking event for a globalised industry.
The successful Ambiente, Christmasworld and Creativeworld trade fairs will concurrently showcase an unrivalled range of consumer goods in Frankfurt at one of the world's largest and most modern exhibition centres.
These three groundbreaking fairs will be strengthened in terms of their core segments and further geared to the future. This will introduce new perspectives and unimagined opportunities – with a synergy-rich mix of offers, new product groups and a realigned hall structure. The focus on large-volume global business is being intensified. Messe Frankfurt will continue to provide the largest platform for Global Sourcing outside China. New development fields such as New Work and the Digital Expansion of Trade are emerging and themes such as Concept Decoration and Sustainability are being fostered. The HoReCa and Contract Business areas will also proceed on their successful course. Frankfurt's importance as an international hub for all types of trading organisations is growing.
Our unique pioneering concept that expands the industry's radius of action through concentration at a single venue and makes the networks around the consumer goods market fit for the future. The latest trends, as well as global metatrends, are presented at the same time and place. All kinds of inspirations are condensed beyond current fashions. This is the new platform for communication within the market, for exploring requirements and prospects and for the sharing of knowledge and visions face to face.
Ground plan
Strengths that count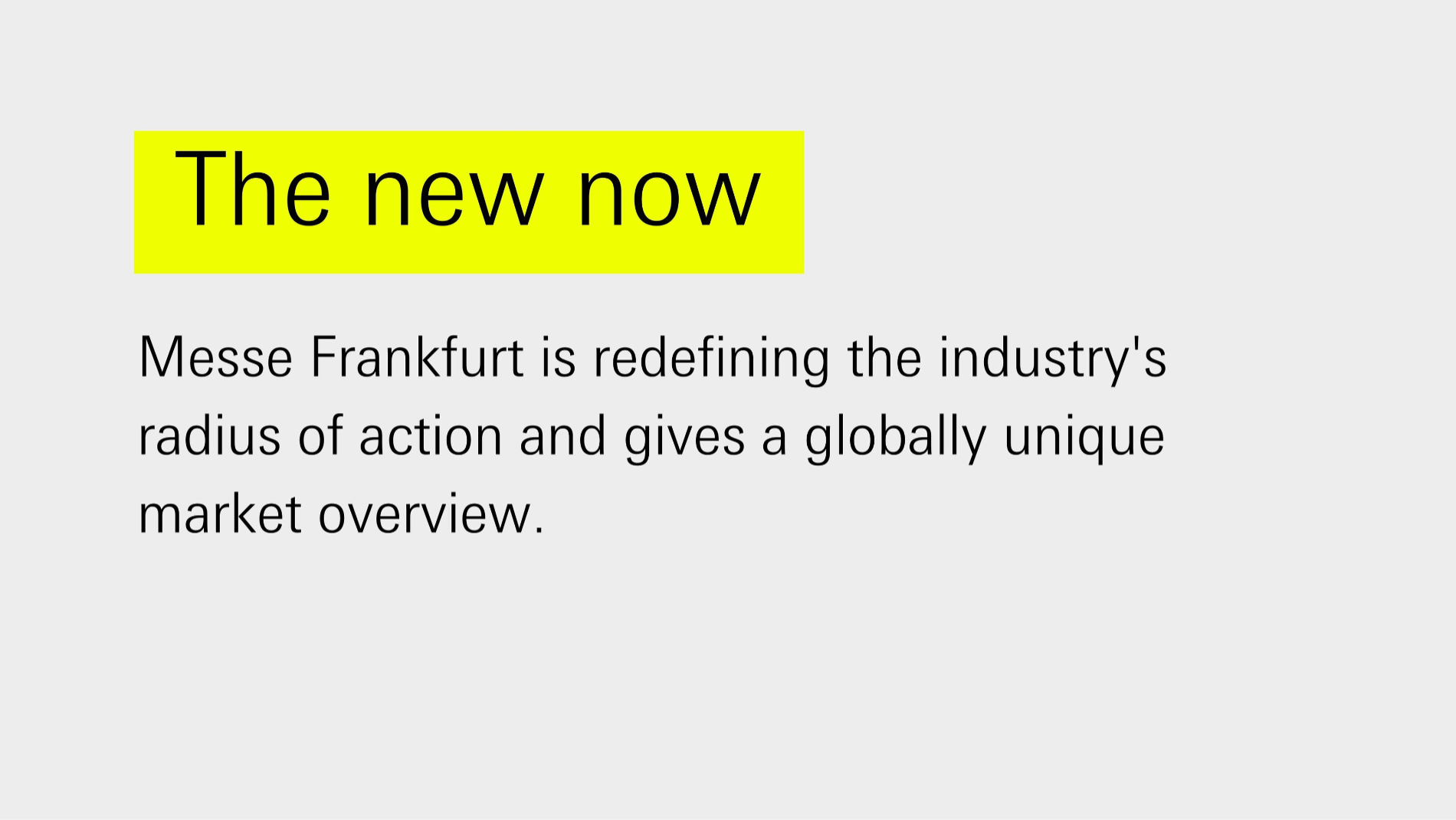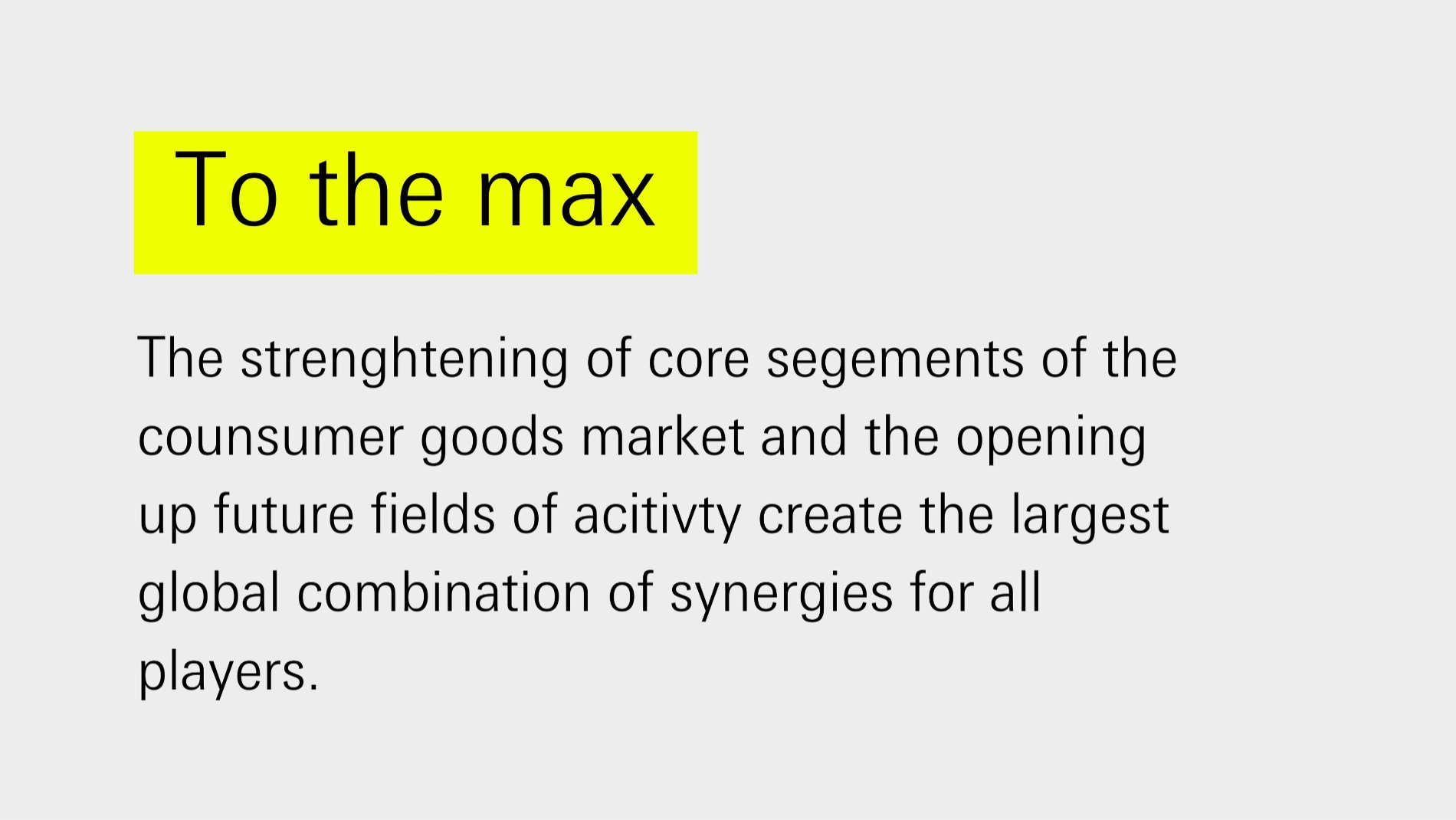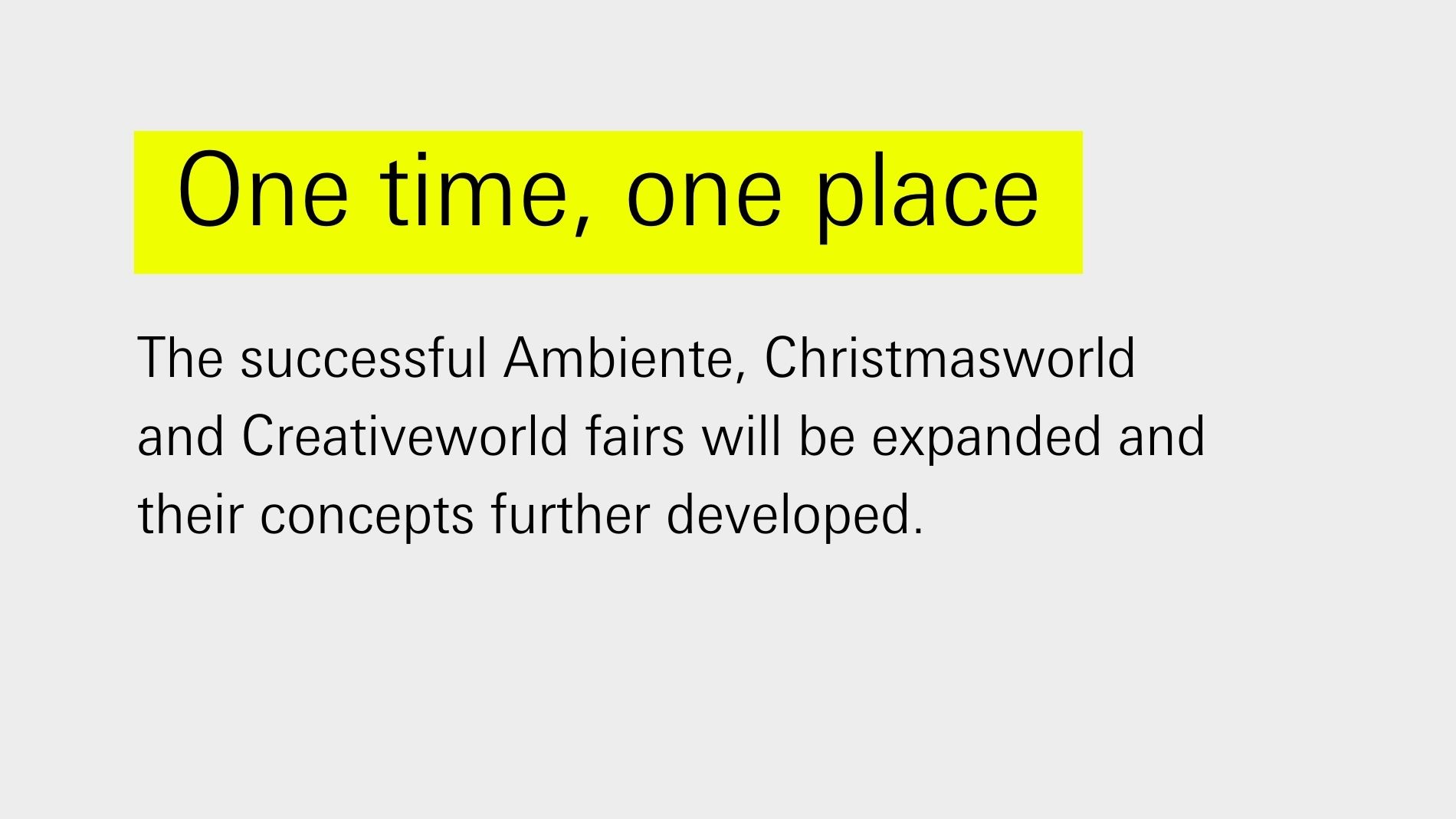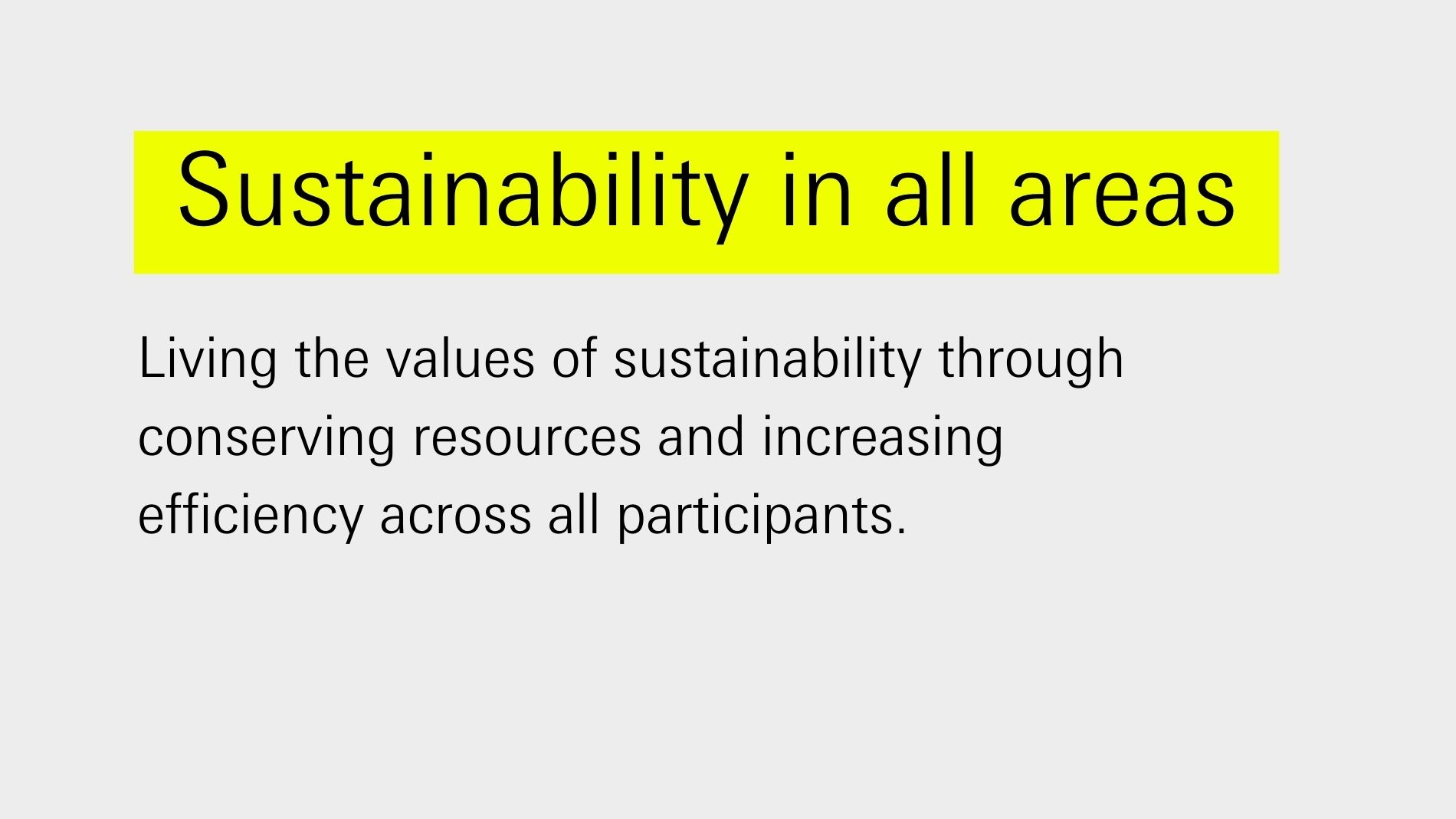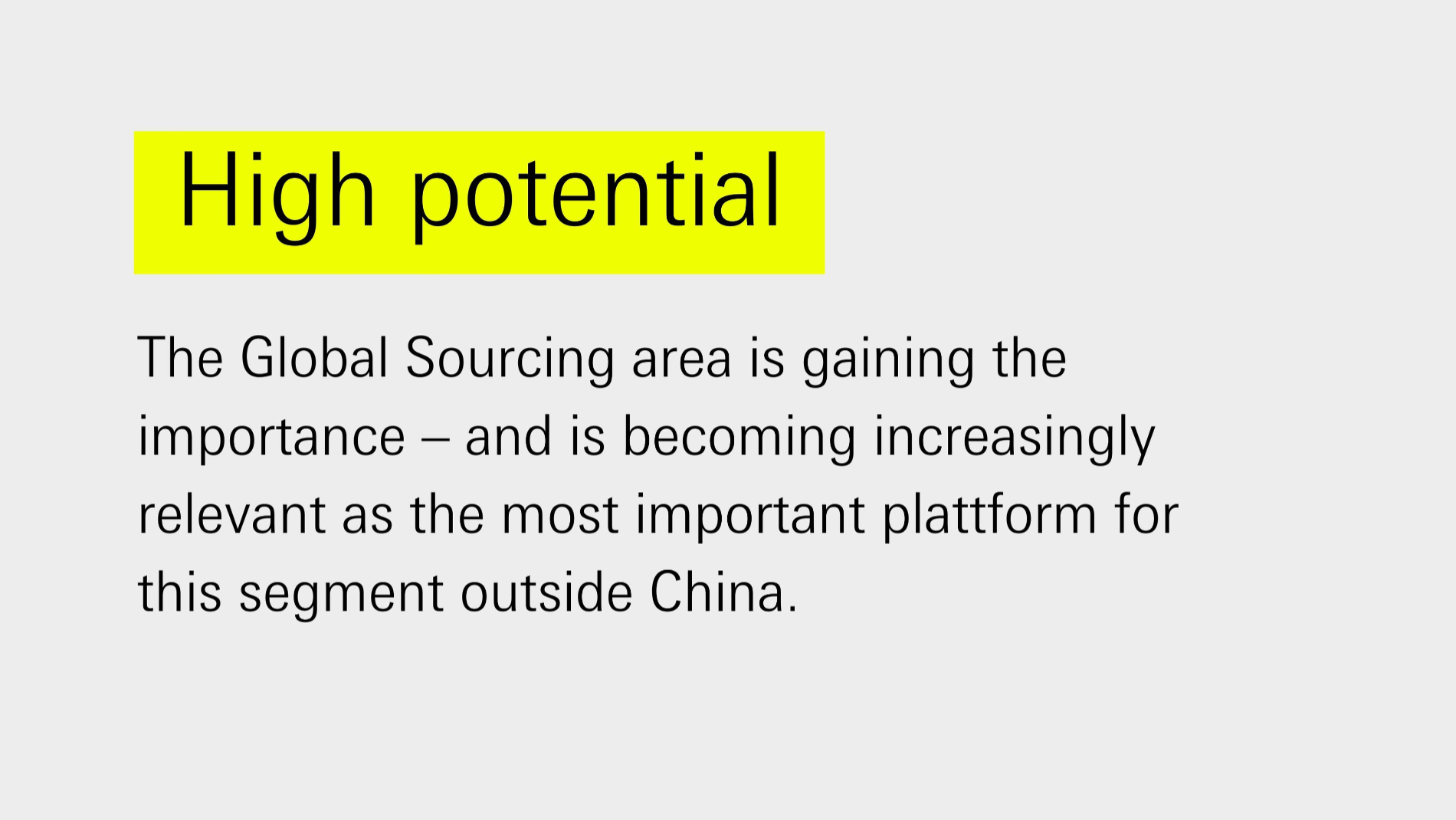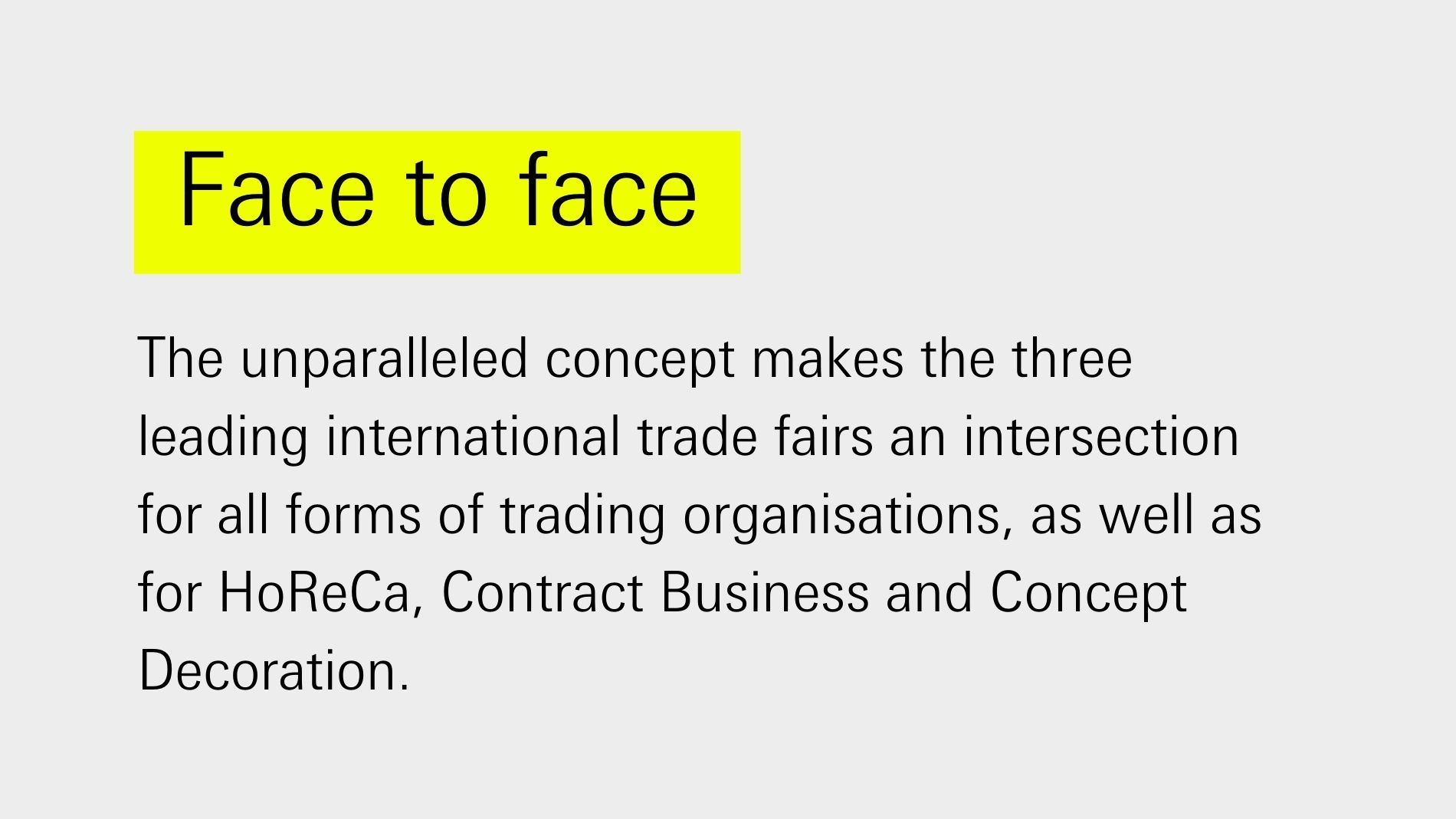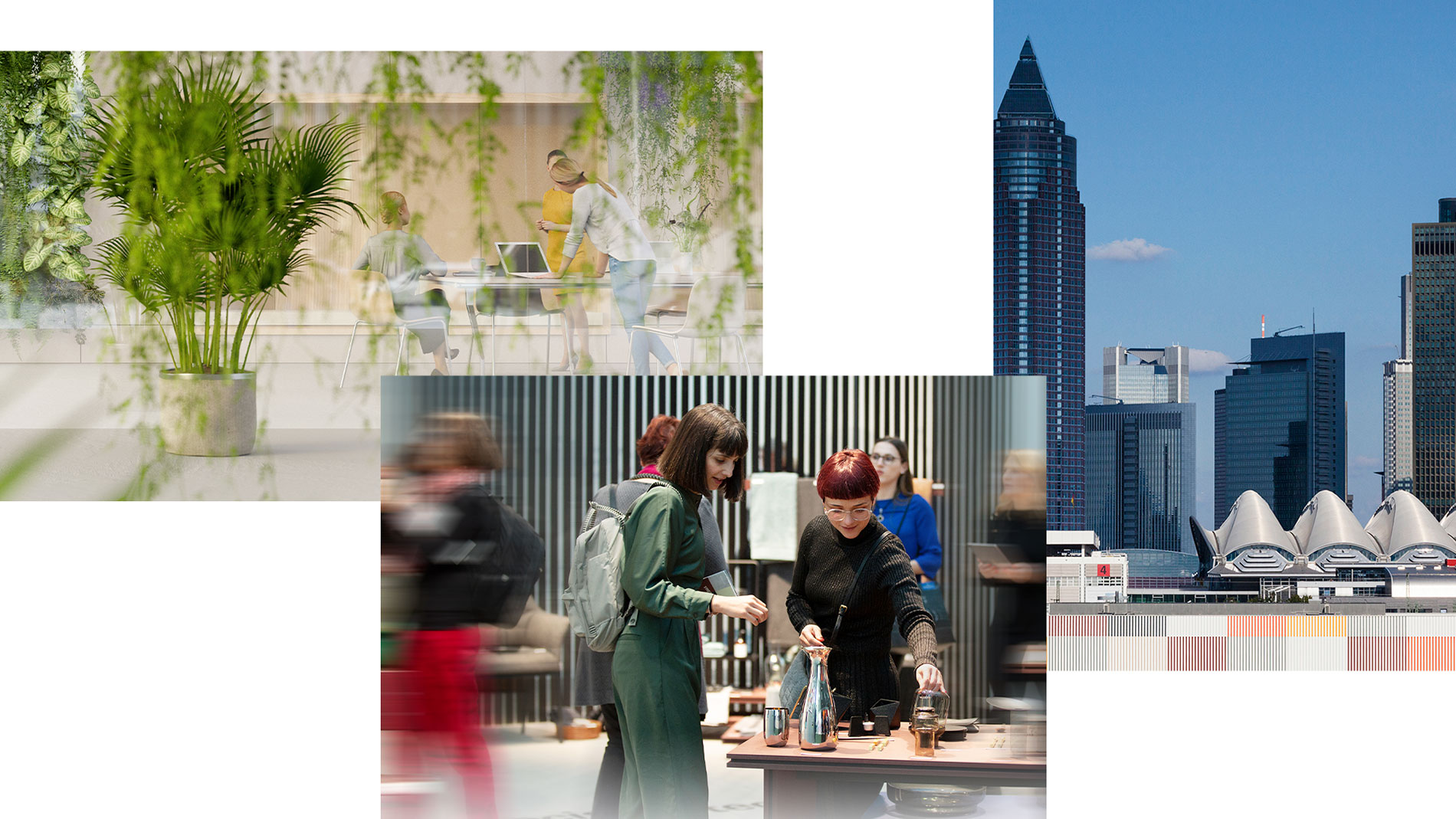 Digital features – 365 days a year
Exhibitors at all three trade fairs will benefit from a wealth of digital features. You can expand your digital presence and increase your opportunities to make contacts and interact. By including a comprehensive company profile in the online exhibitor search, you will always be well prepared for effective matchmaking. Win over new customers with virtual meetings, product presentations and lead generation. You can use the convenient nmedia.hub order platform, and keep up to date with Conzoom Solutions, which provides support every day of the year, with tailored tips and information for retailers.