The infrastructure of the Frankfurt exhibition grounds is not unlike that of a small town. With up to 300 or so events, including set-up and dismantling, there is activity on the exhibition grounds 365 days a year. Transportation, logistics, energy supply, water supply, sanitation and waste management – all of this must work seamlessly and be sustainable at the same time. 
As an organiser and exhibition venue operator, we are fully aware of our responsibility. Using resources efficiently while maintaining consistently high quality standards calls for ongoing optimisation processes to be carried out by the company as a whole and by each of its employees.

Conserving energy is intricate work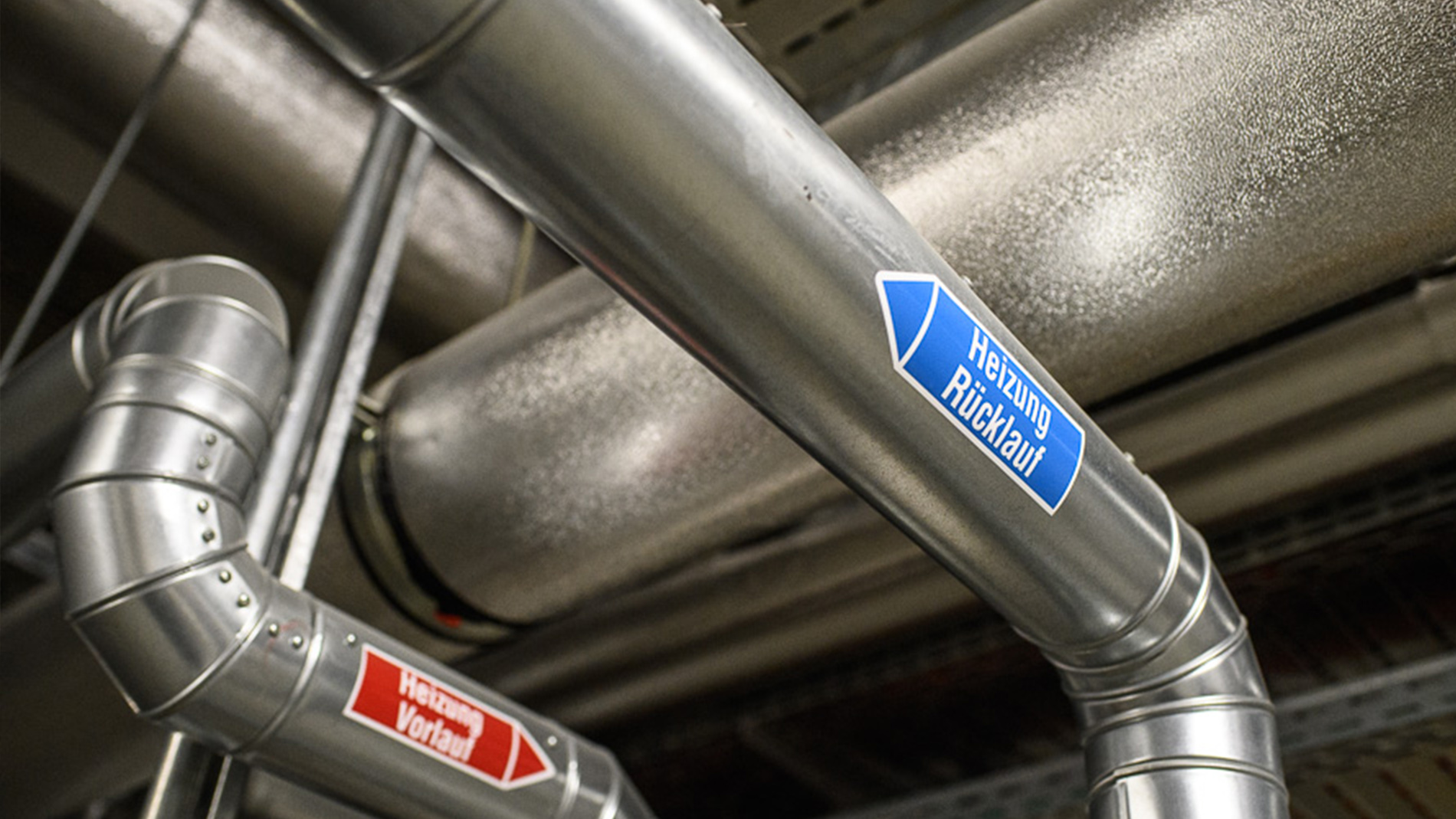 Messe Frankfurt operates an active energy management system across all departments. Efficient technologies, avoiding unnecessary consumption, active involvement by employees – the wide range of measures and activities undertaken have a noticeable impact on the amount of energy saved.
In 2014, we set up an Energy Team consisting of all those with an influence on energy management at Messe Frankfurt. Our energy manager ensures that we use energy resources as efficiently and sparingly as possible. For instance, solar energy has been playing a key role at Messe Frankfurt for years.
Three photovoltaic systems – electricity for 500 households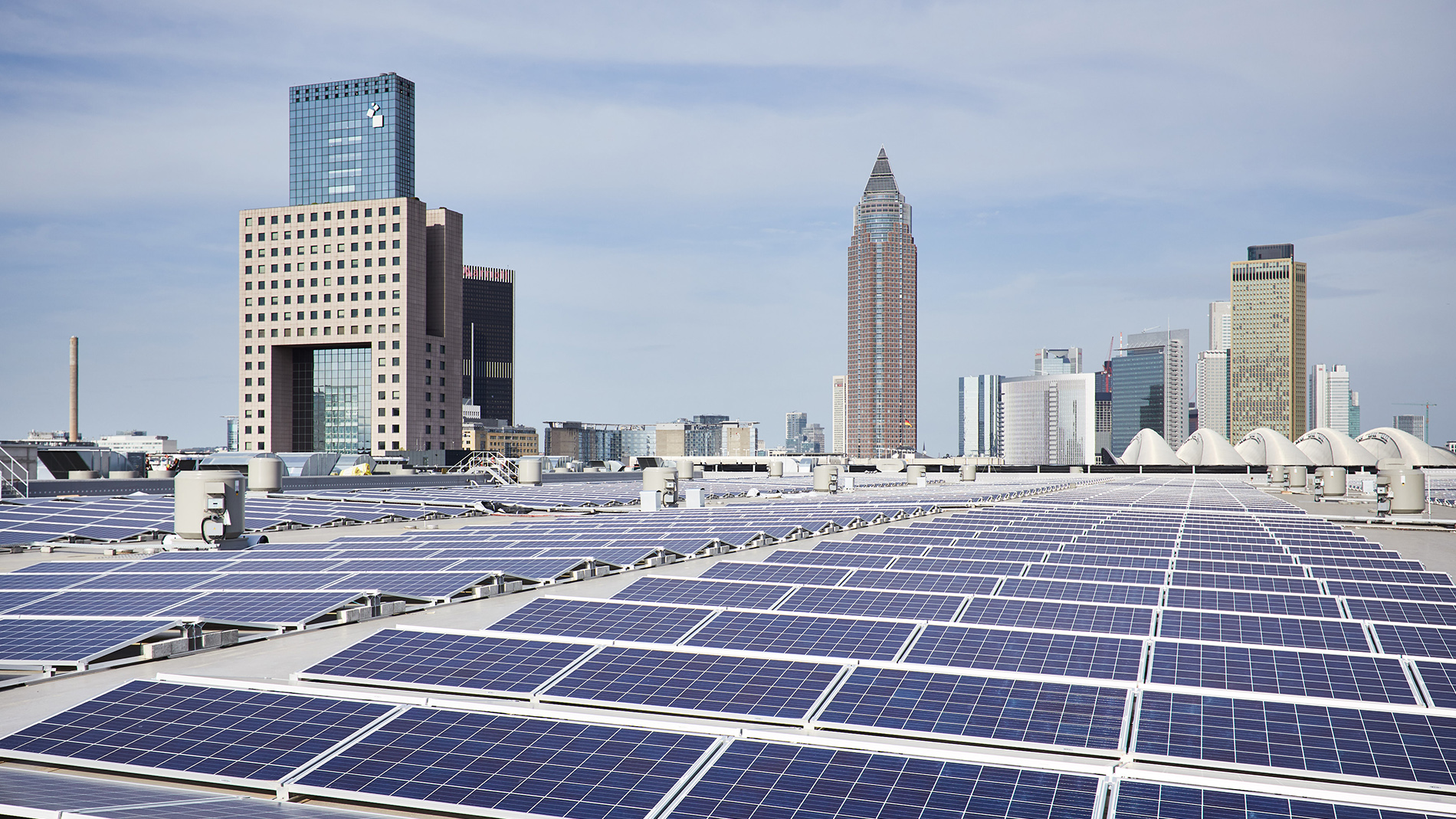 The solar powered systems on our exhibition grounds will be able to harvest more than 2 GWh of electricity in future. Since the end of 2018, our third photovoltaic system – located on the roof of hall 12 – has been generating energy on the exhibition grounds. It was built for Messe Frankfurt's own use and, measuring some 9,000 square metres and consisting of 5,300 solar modules, is as large as our other two systems put together.
In 2009, our first large photovoltaic system was installed on the roof of hall 10 with the aid of Mainova AG and was then expanded at the end of the year.
Working together with the Sonneninitiative e.V. association, Messe Frankfurt set up its second system on top of the Rebstock multi-storey car park in September 2010. Solar carports are also integrated here.
Individual and forward-looking – whether new or renovated, buildings need to have an energy-optimised design and to be efficient in operation. This might include, for example, compound cooling systems between exhibition halls, or an exceptionally energy-efficient construction as in the case of Hall 12, which was built in accordance with criteria for a KfW 55 energy house.

Incidentally, the Kap Europa congress centre's high ecological standards already earned it a platinum certification from the German Sustainable Building Council (DGNB) back in 2014.
100 percent green energy
Since the beginning of 2020 we have completely converted our stand, hall and site power supply to green electricity.  
This eliminates an estimated 19,000 tonnes of CO2 every year – a significant amount when you consider that it takes approximately 80 trees to compensate for one tonne of CO2, which in turn means that more than 1.52 million trees a year would be needed to offset this quantity of CO2.
For Messe Frankfurt, driving forward our energy targets as part of an integral energy performance also means actively taking part in the climate protection plans of its shareholders – the City of Frankfurt and the federal state of Hesse.
Climate-neutral mobility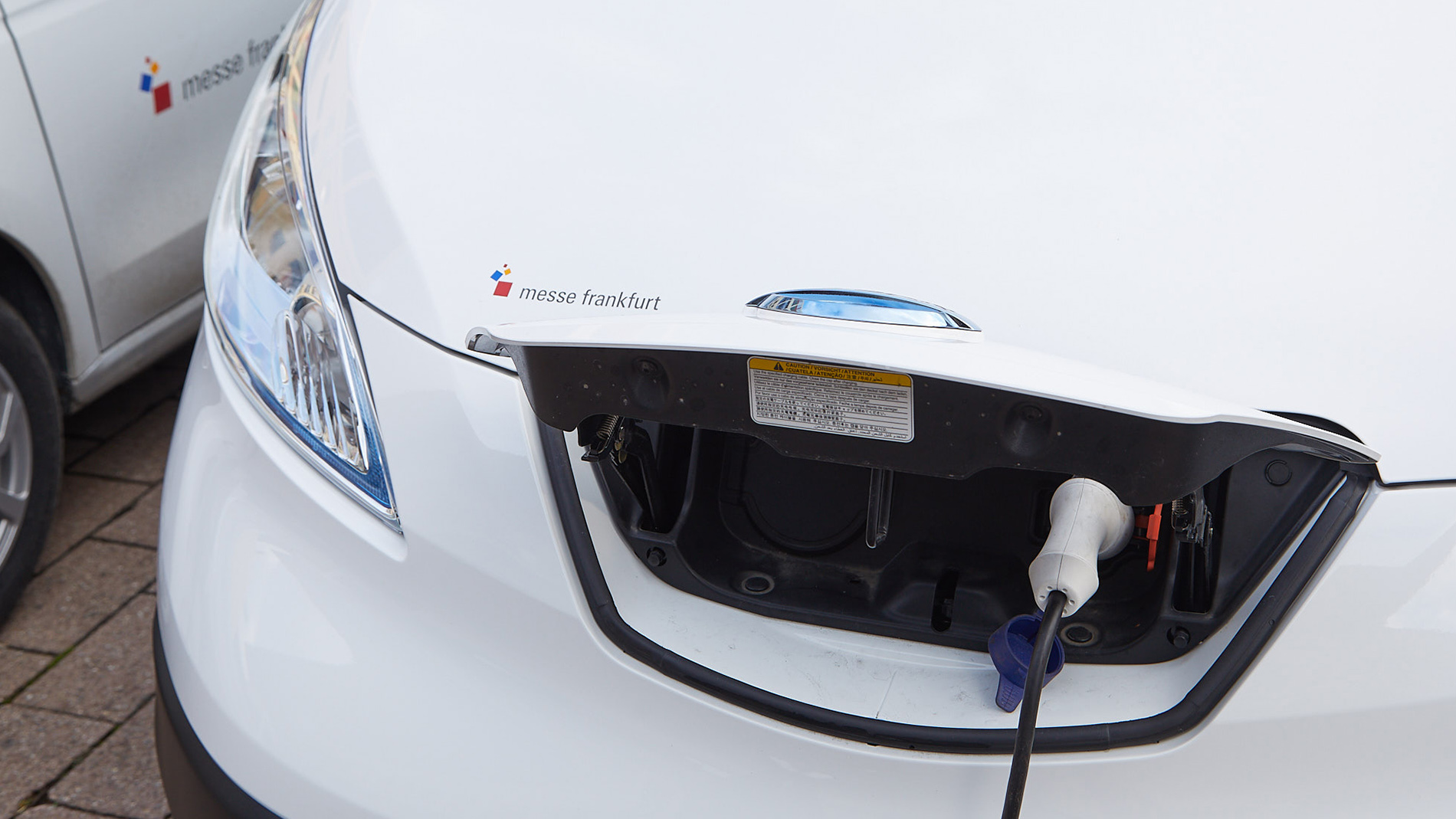 At present, there are 24 charging stations on the exhibition grounds and on the Rebstock multi-storey car park for customers and for Messe Frankfurt service vehicles. More stations are planned.
Efficient recycling management
Thousands of cubic metres of stand construction material and other items pass through our halls and exhibition grounds while our events are being set up and dismantled. They are delivered and taken away again. Many tonnes remain in the form of waste, but only for a short period of time. This is because an estimated 90 percent of this is fed back into the material cycle.
For example, with the aid of our partner, recycling company Meinhardt, carpet goods are shredded and converted into plastic pellets. Similarly, waste paper is incorporated as the raw material for paper production, while wood is used both for the production of new chipboard and as fuel at the Flörsheim/Wicker bio-power plant.
Meinhardt Städtereinigung GmbH & Co. KG has been looking after Messe Frankfurt's waste disposal needs since 1990. This company, which is based in Wallau and has a branch location in Gustavsburg, offers comprehensive closed-loop recycling management and disposal concepts. It is certified in accordance with the Ordinance on Specialised Waste Management Companies (EfbV) and with EN ISO 9001:2015 and is also subject to the controls of the Regional Administrative Authority in Darmstadt. Another partner is Frankfurter Entsorgungs- und Service GmbH (FES).
And so that the amount of waste is reduced consistently, we provide our exhibitors with practical tips about environmentally-friendly trade fair participation, for example through our waste management experts.
A bicycle-friendly company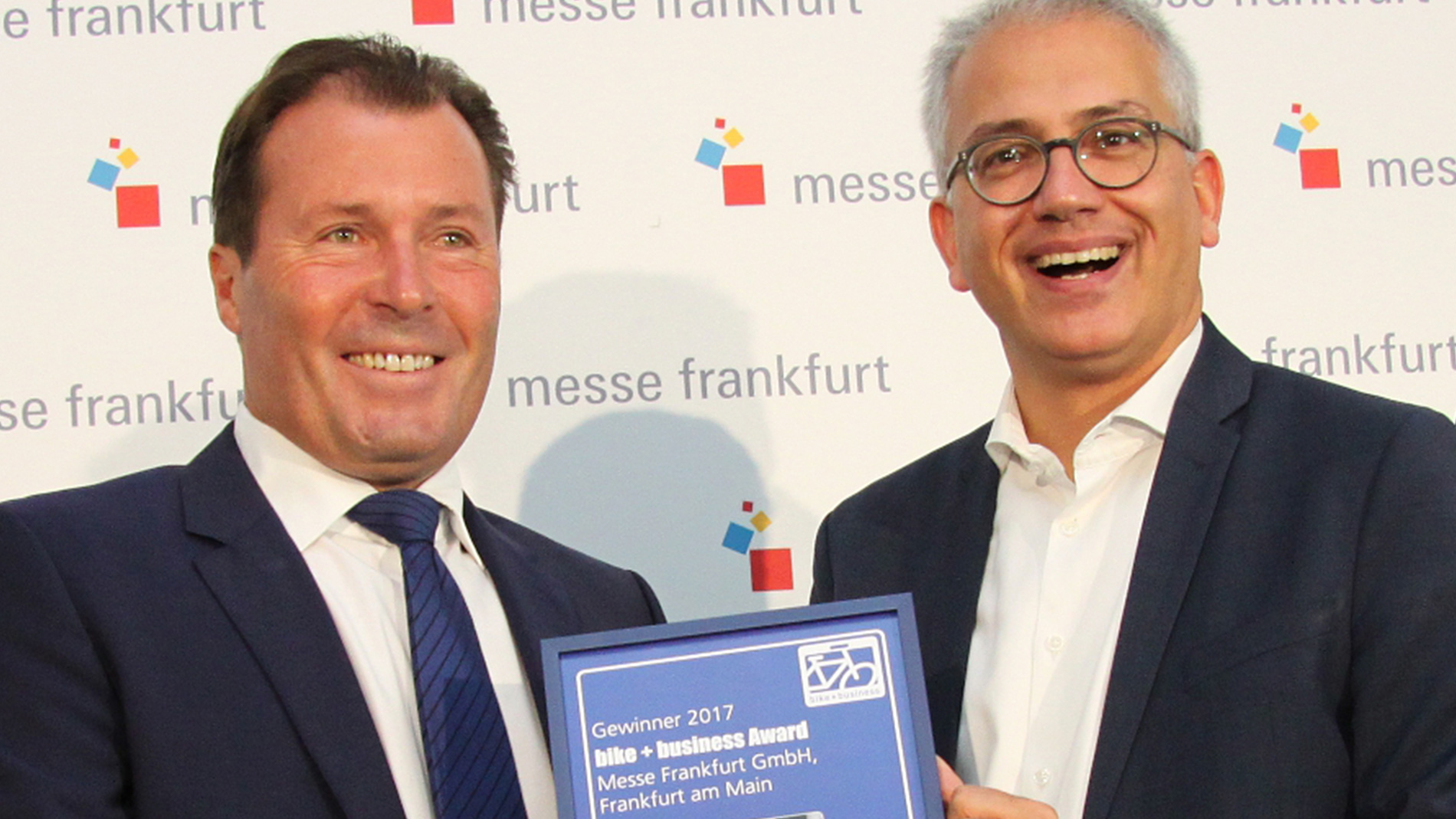 In 2017, Messe Frankfurt was selected for the bike + business award by the FrankfurtRheinMain Regional Authority, cyclists association ADFC Hessen and the administrative union for the Kassel area (Zweckverband Raum Kassel). The award was presented by Tarek Al-Wazir, Hessian Minister of Economics, Energy, Transport and Regional Development, to Wolfgang Marzin, President and CEO of Messe Frankfurt.
More than ten percent of the company's 1,000 or so employees at its Frankfurt base cycle to and from work. There are now over 340 bicycle parking spaces on the exhibition grounds – and around 140 company bicycles are provided for getting from A to B quickly on the large exhibition grounds.
Our "Arbeitskreis Fahrrad" working group helps to further optimise the infrastructure for cyclists and regularly provides information updates on the intranet. In a specially set up community, it also invites employees to make suggestions.

A green oasis within our exhibition grounds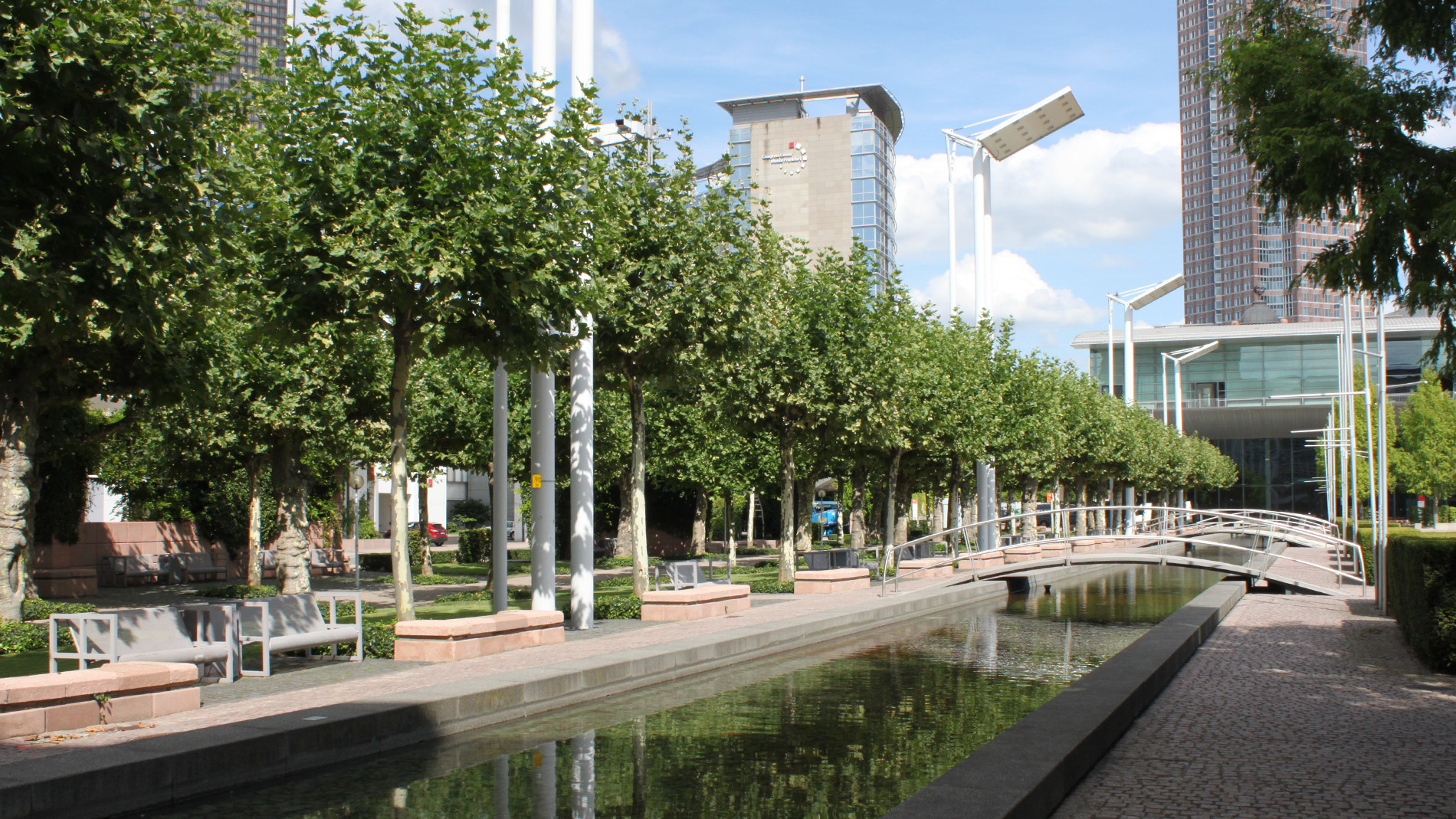 More than 40 percent of our open space is unsealed. Lawns, shrubs and around 890 trees create a pleasant microclimate on the exhibition grounds. The variety of trees ranges from native shrubs such as linden, red oak, horse chestnut, robinia, hornbeams, sycamore, wild pears and pines to exotic species such as tulip, trumpet, cordwood and sequoia trees. Newly added are eight dormant trees.
There aren't many cities in Germany that can boast their own vineyard within the city limits. As a small nod to the "Lohrberger Hang" or "Lohrberg Slope" in the city district of Seckbach, which belongs to the famous Rheingau wine-growing region, our colleagues have planted 244 vines on the exhibition grounds.

Messe Frankfurt locations