Sponsorships, memberships and donations are key tools employed by Messe Frankfurt in fulfilling its commitment to corporate social responsibility.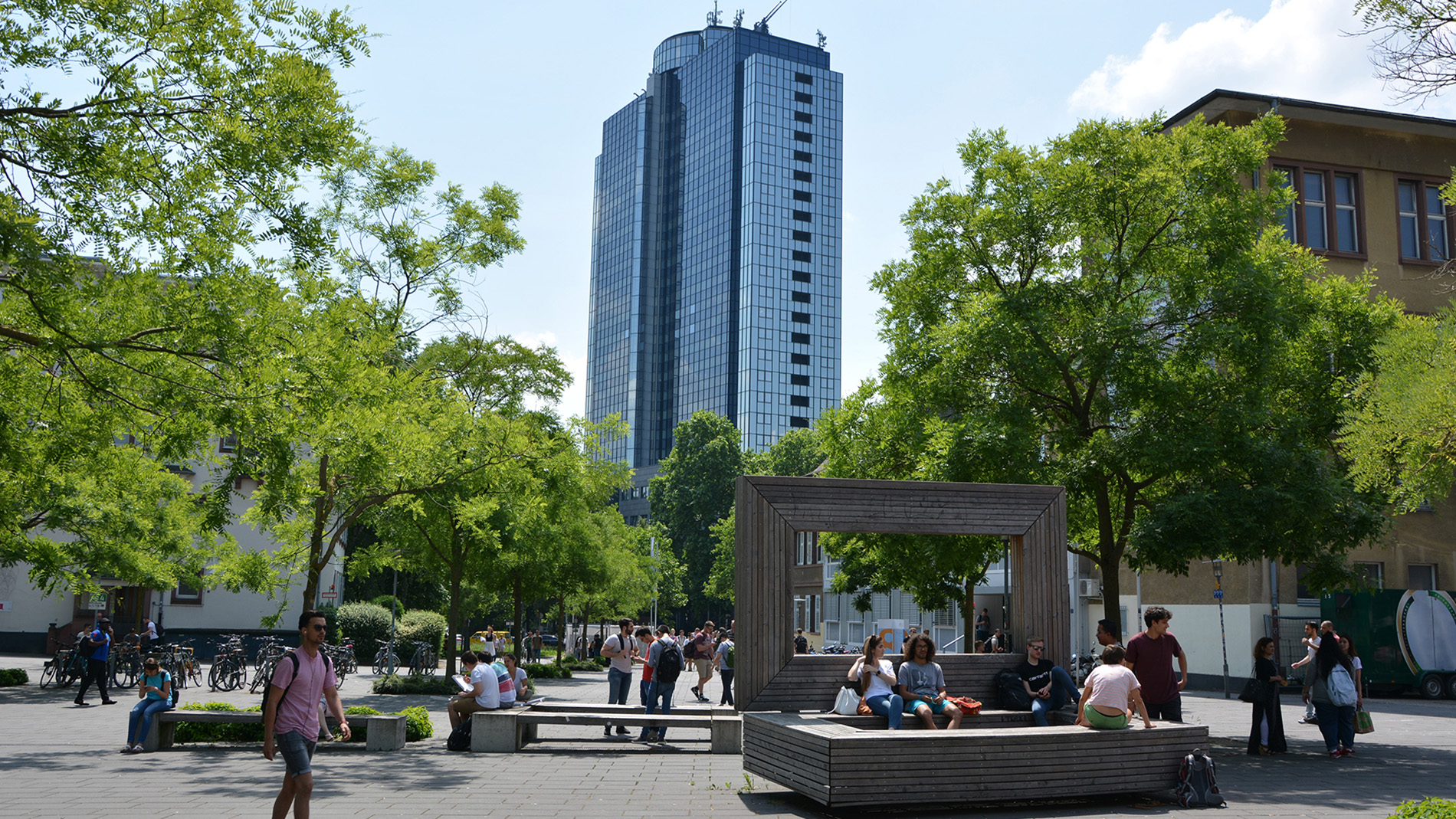 In the field of education, one of our main areas of sponsorship, we are involved in long-term projects such as the cooperation with the Frankfurt University of Applied Sciences. This cooperation bridges the gap between academic research and practice. The same pairing of research and practice can also be found in our event portfolio, making trade fairs the perfect place for today's and tomorrow's specialists to interact.
Messe Frankfurt's exhibition grounds are diverse, complex and demanding – it is a question of planning, operating, servicing and maintaining buildings on an area measuring 500,000 m² in total. The need for specialists is great and is set to increase even further. Since the winter semester 2018/19, Messe Frankfurt has therefore sponsored two Bachelor of Arts (B.A.) programmes in Real Estate & Facility Management and Real Estate & Integrated Building Technology at Frankfurt University of Applied Sciences (UAS).
As the university campus is situated in the middle of the Frankfurt Rhine-Main metropolitan area, the city can be used as a "living" laboratory in connection with excursions, projects and teaching events. Lectures given by experts from Messe Frankfurt's management team help to underline the guiding principle of "hands-on knowledge".
Given the complex infrastructure of its exhibition grounds and buildings, Messe Frankfurt will have an urgent need for graduates from these two courses in the future. The exhibition grounds not only offer a varied working environment, but Messe Frankfurt is the world's leading organiser of trade fairs for this industry sector – it is responsible for around 70 technology events with 19,000 exhibitors and 1.1 million visitors. As the intelligently networked building systems technology will be needed to cope with future challenges, we are always on the lookout for new talent with the necessary qualifications.